PARTNERSHIPS AND PROJECTS
Partnerships
15 July 2020
Abaco Systems
REDARC Defence Systems is pleased to enter into a partnership with Abaco Systems, inc. Each company brings complementary strengths and capabilities to the military aerospace (Mil Aero) market. Read more.
16 March 2020
Kongsberg Australia
REDARC Defence Systems have been named as a partner for Kongsberg Defence Australia manufacturing electro mechanical assemblies for Land 19 Ph7B. Read more.
7 February 2020
Australian Department of Defence
REDARC Defence Systems are the prime contractor to the Australian Department of Defence providing high fidelity land based threat emulators. Read more.
27 July 2018
BAE Systems Australia
REDARC has been selected as an SME partner to BAE Systems Australia who successfully won the bid on the SEA5000 Future Frigates project. As part of BAE's commitment to the Australian Government, 9 new frigates known as the 'Hunter Class' will be built by ASC Shipbuilding at the company's facility in Osborne, South Australia with work due to commence in 2020. Read more.
9 May 2018
MARL International
REDARC also recently signed an MOU with Britain's MARL International to manufacture and support the LED lighting solutions that will go onto the frigates. Read more.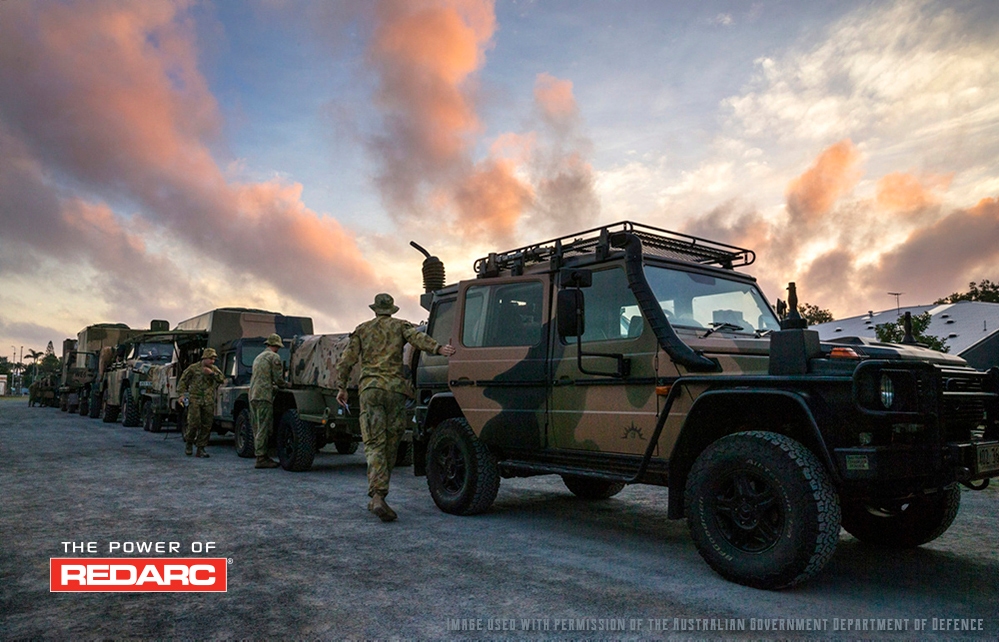 Projects
Some of the projects we have been involved with include but are not limited to:
Army - Thermal Signature Enhancement Kit (RTSEK)
Army - Multi Aspect Threat Emulation Systems (MATES)
Land 106 – M113AS4
Land 116 – Bushmaster
Land 121 Ph.3A – G-Wagon
Land 121 Ph.3B – HX Truck
Land 121 Ph.4 – Hawkei
Land 400 Ph.2 – CRV
Land 19 Ph.7B - Tranche 1
AIR2025Ph.6 – JORN Mid Life Upgrade
SEA1654 – Supply Ship
SEA 5000 - Future Frigates
SEA 1000 - Future Submarine Program
Contact REDARC Defence & Space