REDARC are excited to announce that our GoBlock Portable Dual Battery System is the recipient of a Good Design Award by Good Design Australia in the Product Design Sport and Lifestyle category for 2021.
This award represents the highest honour for design innovation in Australia and recognises outstanding design and innovation. Winners from all over the country are being announced during Good Design Week, which recognises design achievements across architectural design, engineering design, and design strategy to name a few.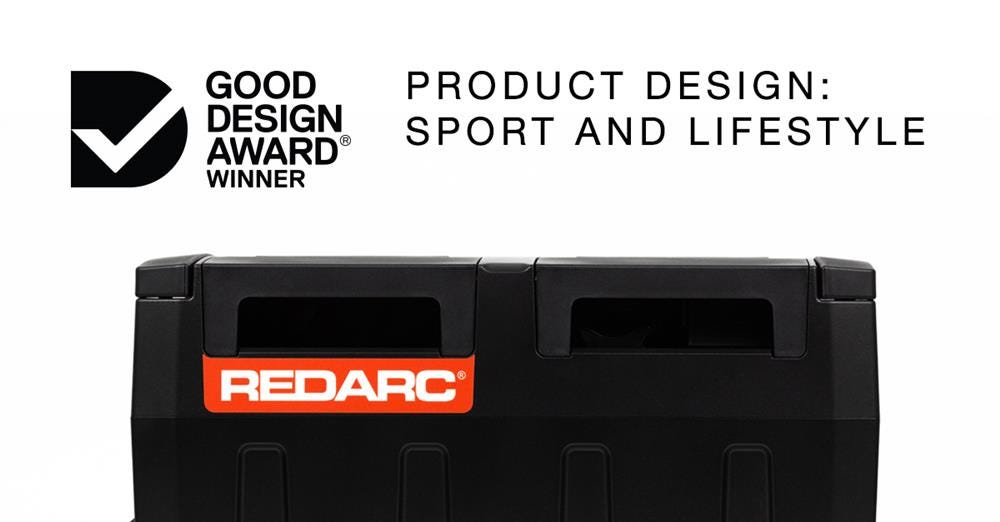 "GoBlock is the culmination of customer feedback and extensive market research relating to the constraints of existing 4WD dual battery systems," said REDARC Managing Director Anthony Kittel on the creation of the GoBlock.
"This highly engineered product features the latest in REDARC's proprietary DC Charging technology which takes the guess work out of designing and building your own battery system. It's a true testament to the R&D and innovation we put into each and every REDARC product. GoBlock has also been extensively tested for durability and quality. Meaning it's a life-proof design that has been built tough enough to withstand all the elements associated with outdoor activities."
"Using Bluetooth technology, GoBlock can connect to RedVision, our smartphone app that gives users access to the battery state of charge, system diagnostics, and input source information. This connection also allows GoBlock to receive over-the-air software updates – the first product in our range to do so," Anthony added.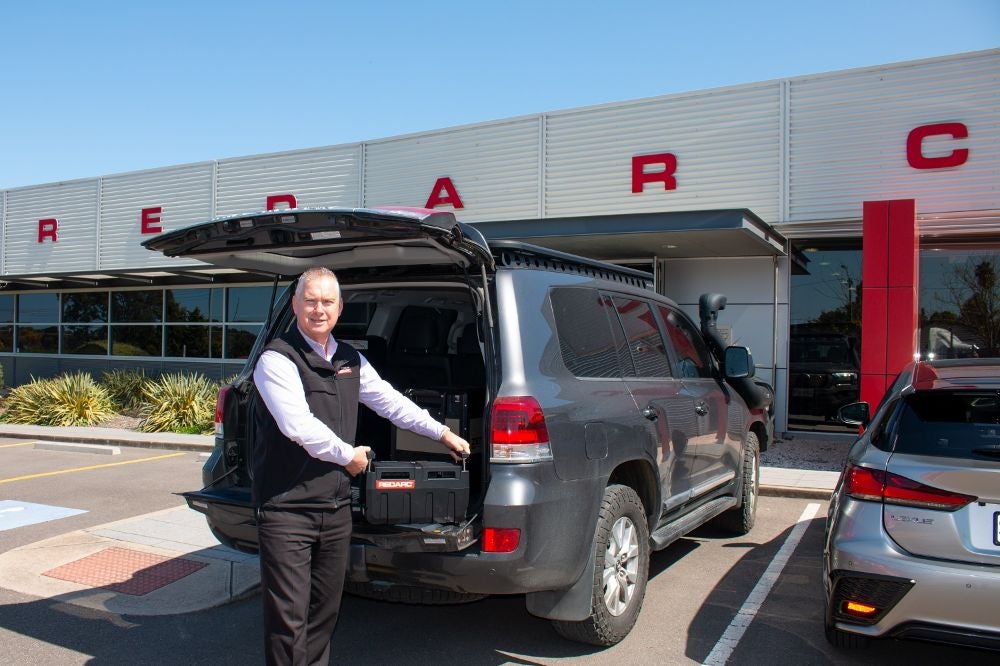 REDARC Managing Director Anthony Kittel with the award winning GoBlock.
The Awards attract a very high calibre of submissions across 10 main design disciplines and 28 sub-categories. With an independent panel of experts in the design, engineering and architectural fields, each submission is carefully evaluated.
Commenting on GoBlock, the Good Design Awards Jury said, "This appears to be a sophisticated design that ticks the boxes for outdoor power requirements for tech dependent customers."
"The designers should be credited for creating a rugged off-road Portable Dual Battery power source with integrated handles and multiple charging outlets that doubles as a spare seat. It's a tough design and neat package that's easy to set up and use, making it very useful in Australia."
The Awards celebrate the best new products and services on the market, highlighting an excellence in architectural design, digital and communication design and rewarding emerging areas of design including business model innovation, social impact and design entrepreneurship. Superior examples of good design are proudly showcased to a national and international audience through the annual Good Design Awards program.
Australian made and born from a dedication to innovation, the GoBlock taps into the growing demand for portable and off-grid rechargeable power. With USB, accessory, Merit, fridge and Anderson outputs, it's the idea solution for charging smart devices, phones, cameras, and drones, as well as powering lights, compressors, fridges and more.
Featuring lithium iron phosphate (LiFePO4) battery cells, GoBlock offers 2000 cycles, some 4x greater cycle life than other brands on the market. The compact unit features an AC charger, DC charger, MPPT solar regulator, battery monitor and the lithium battery itself, all optimised to work flawlessly together and provide a portable auxiliary battery system no matter where you go.
This is not REDARC's first Good Design Award win, after the RedVision Total Vehicle Management System was selected as a winner in 2018 for its industrial and interface design. This highlights REDARC's dedication to producing reliable, Australian made products that focus on customer satisfaction, innovation and longevity.
About the Good Design Awards
Australia's annual Good Design Awards program is one of the oldest and most prestigious international design awards in the world, promoting excellence in design and innovation since 1958. It is recognised by the World Design Organization (WDO) as Australia's peak international design endorsement program.
Learn more about REDARC's GoBlock Portable Power System at redarc.com.au/goblock.