REDARC Thermal Signature Enhancement Kit: A Case Study in Defence Collaboration
The Australian Army, specifically the Royal Regiment of Australian Artillery (RAA) has been progressively introducing new Precision Guided Munitions (PGM) into service for the past 10 years. One of these capabilities is the GIWS SMArt155 anti-armour modular artillery projectile that uses complex Infra-Red and Radar sensors to target operational armoured vehicles, whilst discounting previously destroyed or non-operational vehicles.
The munitions also have a self-destruct feature to minimise ongoing risk to forces. Up until now, no nation with SMArt155 in service has been able to fire them under an operational training environment, primarily because the ability to establish realistic thermal vehicle signatures has required complex high voltage heat mats and large generators.
Previously, firings of Smart155 have been limited to reliability and function testing conducted on test ranges in Australia without operational targets.
Adam Balentyne from AGIS Downer, Mr. Mike Hartas from Redarc, Warrant Officer Class Two Joseph and Tampas and Lance Bombardier Thomas Lewis from 4th Regiment, Royal Regiment of Australian Artillery, with an artillery target at Shoalwater Bay training area during Exercise Chimera.
The task
Provide an innovative solution to ensure that guided weapon sensors are able to distinguish target vehicles as being operational without complex infrastructure or adding unnecessary hazards to the target area. The solution being to minimise risk to the environment and those required to handle the equipment and be configurable to operate for a defined period of time.
The approach
REDARC Electronics Pty Ltd, a 100% Australian Owned Electronics manufacturing business currently invests 15% of its sales Revenue into Research and development. Through relationships established via the Defence Teaming Centre, REDARC's Defence Team was introduced to a start-up company called Intelli Particle, whose mission is to show the world the amazing properties of carbon and graphite materials.
Through exploration conducted in REDARC's in-house Test Centre, the combined team of REDARC and Intelli Particle identified that, with a very low power usage, a controlled thermal signature could be created that would be identifiable to weapon sensors.
It was during this in-house testing and further development, along with collaboration with FormCut Pty Ltd to develop an environmentally friendly and efficient protective solution, that the final concept for RTSEK or the REDARC Thermal Signature Enhancement Kit was born.
A collaborative problem solver
A concept proposal was presented to Army Head Quarters (AHQ) and Capability Acquisition and Sustainment Group (CAS-G). Army recognised that RTSEK offered a unique and extremely cost-effective solution to a problem they faced and engaged REDARC to provide a working solution to Exercise Chimera 2019 in Shoalwater Bay within 4 months.
Thanks to the partnership established between the user Units, AHQ and REDARC a RTSEK solution was finalised and delivered on time to meet the defined requirement. Army successfully engaged targets with the SMArt155 munitions in an operational training environment thanks to the collaborative RTSEK solution.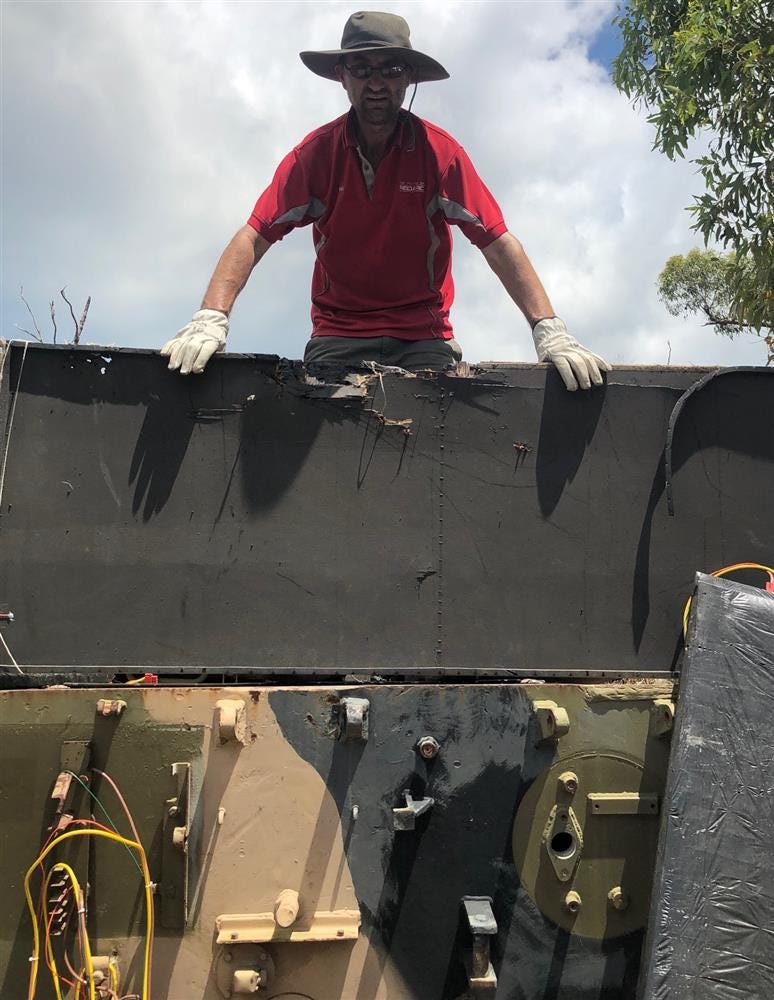 Mr Phil Hancock displaying a REDARC Thermal Target after it had been struck by the SMArt155 sub munition.
Providing an innovative solution
REDARC, Intelli Particle and FormCut are all Australian SME businesses that through a collaborative approach were able to deliver an innovative solution to the ADF within an extremely compressed timeframe because they all support and believe that the ability to manufacture high quality products and systems in Australia is crucial to business success.
Each element of the team had to adapt its product in particular ways in order to create a successful solution. The ability of the team to work together to address concerns and make changes allowed AHQ to have confidence that the solution could be delivered on time and meet the requirement.
The Results
The Defence Account Manager for REDARC, Mr Mike Hartas was pleased with the results that the team in partnership with Army was able to deliver. "The ability of Army to recognise that an Australian business was capable of providing such an advanced solution in such a short time speaks volumes of the growth local SMEs have undergone preparing to support the ADF. Being able to collaborate with other SME's, and offer an innovative and value for money solution to the ADF allowed us to focus the team and we can't wait to be able to see what is next for RTSEK."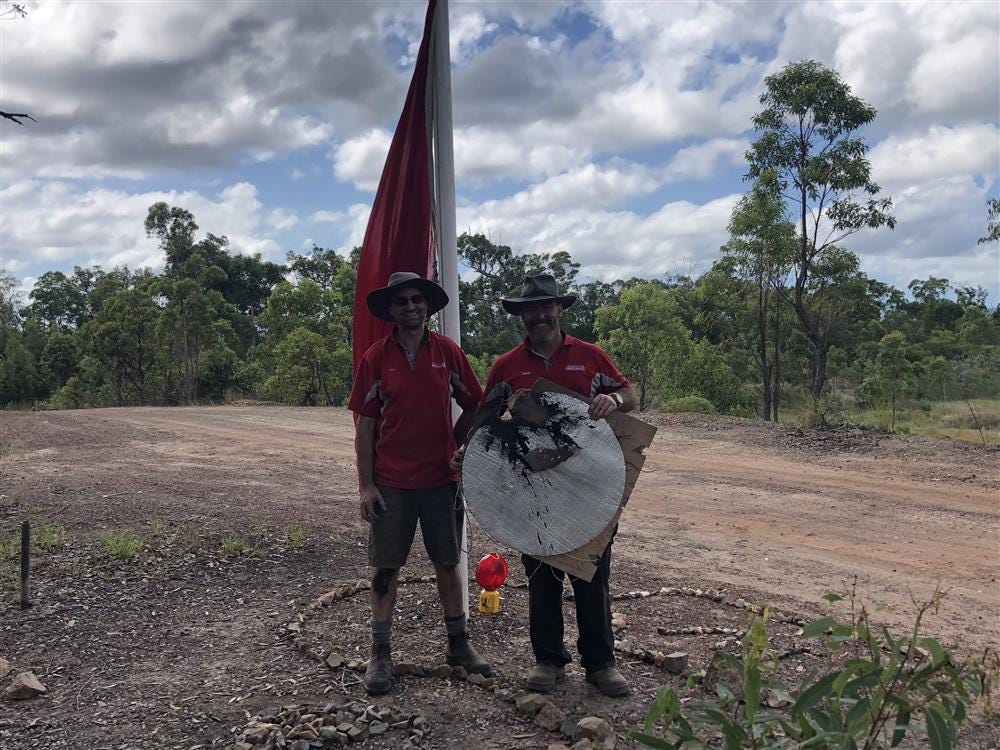 Mr Mike Hartas and Mr Phil Hancock displaying a REDARC Thermal Target after it was successfully engaged by SMArt155 sub munition.
The Defence Perspective
Industry partners worked closely with Army to achieve the successful test of SMArt and PGK at Exercise Chimera.
"I had identified a number of lines of operation to bring SMArt into service," explains Maj Tony Mumford, SO2 Joint Fires at AHQ.
"One of those lines of operation was targetry. We were able to source three leopard tanks and two armoured recovery vehicles from the range, but we needed to find a solution to simulate a live tank for the munition to target and engage.
"We were provided a solution by industry and we've developed a really strong relationship with those contractors."
Mike Hartas, REDARC's Defence Account Manager was able to find a way to simulate an armoured vehicle in conditions which could determine the effective functioning of SMArt.
"We specialise in power management solutions and entered the Defence industry about three years ago. For Ex Chimera we were able to come up with a proposal for an innovative thermal targeting solution.
"The great success of the activity is proof of the value of a collaborate environment with SME and Army, and what is able to be delivered through partnership and engagement with Defence industry, the 9th FIC [fundamental input into capability]."
About REDARC Electronics
REDARC are an advanced electronics manufacturer who can offer advanced solutions to Defence and Defence Industry thanks to their ability to collaborate with other businesses and work with customers to ensure their needs are met.