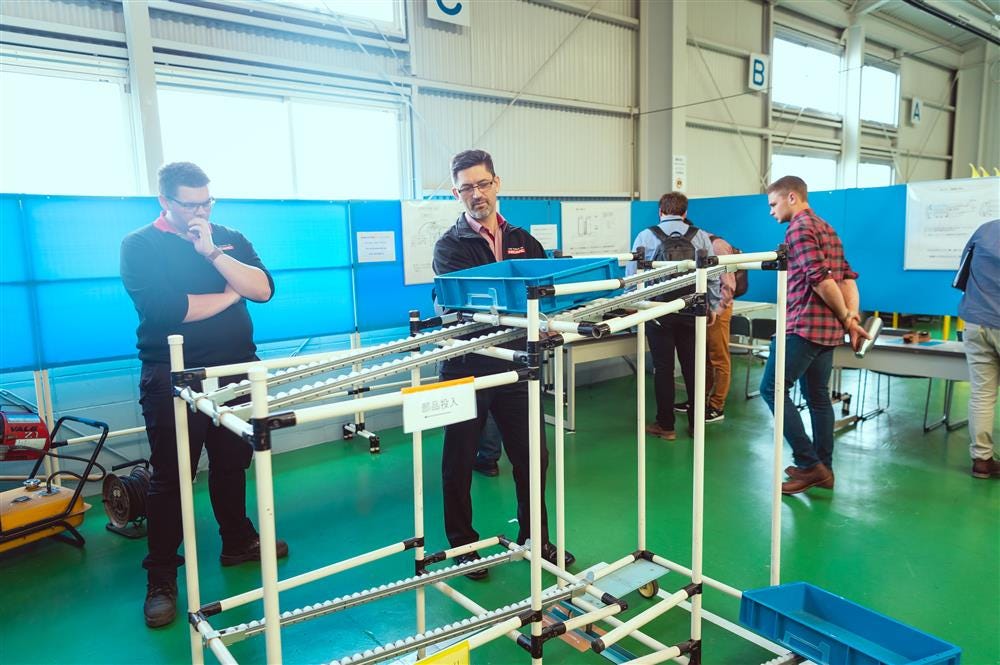 Clayton and Fabien learning from the best.
For the last 7 years, Advanced Australian Manufacturer, REDARC Electronics, has been sponsoring staff to attend the Japan Lean Tour. Facilitated by Shinka Management, the Tour is incredibly valuable for bringing new ideas and insights on Lean principles into the business.
In 2019, Mechanical Manufacturing Engineer, Clayton Tucker and Risk & Compliance Manager, Fabien Claudon embarked on the Tour. Over 7 busy days, Clayton and Fabien toured several Japanese manufacturers that are leading the way in Lean Manufacturing practices.
Lean Manufacturing focuses on the philosophy of minimising waste and maximising productivity in a manufacturing system. It considers any process or material that does not add value to a product as waste. Embracing Lean practices enables businesses to reduce cost of manufacturing and creates better value for customers.
The Shinka Management tour includes visiting manufacturing facilities such as Toyota Body Seiko, Gifu Auto Body, Suzaki Industries, Isuzu Tokai, and the Shinka Management Practical training centre. During these visits they learned the different ways world class manufacturers incorporate Lean Manufacturing philosophies into their processes.
"The Shinka tour gave me an amazing insight into the cultural differences between Australia and Japan. The Japanese culture of great pride and need for efficiency allows them to manufacture to a high quality at a low price," says Clayton.
To stay competitive and continue to manufacture in Australia, REDARC needs to continue its dedication to the philosophy of continuous improvement. REDARC Managing Director, Anthony Kittel says that they have been able to continue their success by establishing a culture where employees are committed to learning and embracing their training.
"At REDARC we actively encourage and support personal development, through TAFE, University, post graduate degrees or conferences and seminars," says Anthony, "partnering with Shinka management, the Japan Lean tour is one program we always find value in. Our staff learn about Lean manufacturing from the best in the world and bring those ideas back to REDARC."
Over the years REDARC has sent staff from departments across the business including Manufacturing, Engineering, Mechanical Engineering, SMT, Quality, Business Improvement, and Production Support. This enables the REDARC culture to be influenced at all levels by experiencing the lean manufacturing processes.
Shinka Management specialises in Lean consulting and has been running study missions to Japan for over 10 years, building on a 26 year record of helping Australian industry increase productivity through Japanese Lean Manufacturing practices.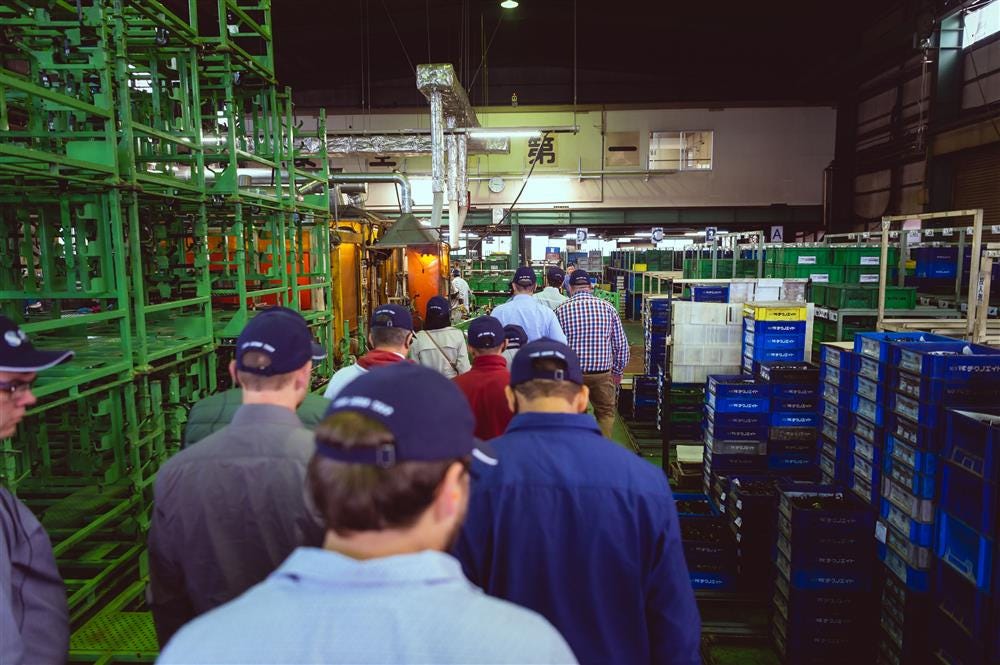 The 2019 Shinka group touring some of Japan's world class manufacturing facilities.