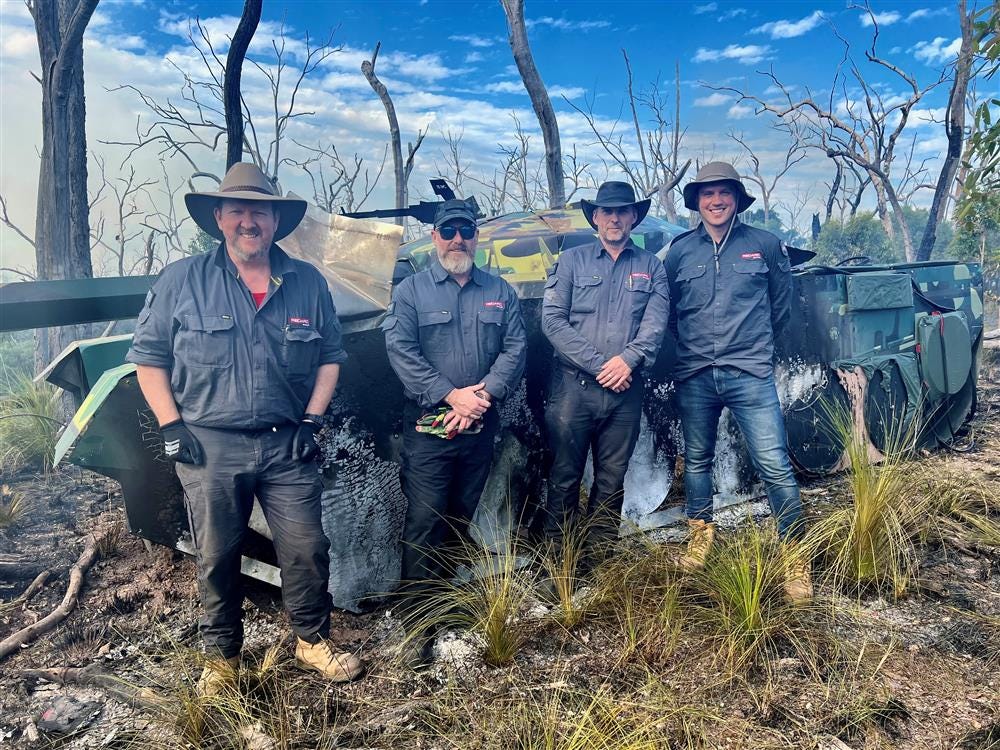 On the 16th of December 2019, REDARC Defence Systems signed a contract to deliver Multi Aspect Threat Emulation Systems (MATES) to the Australian Army to support Defence's understanding of target system requirements. This concept demonstrator agreement was to include Gaardtech, Formcut, IntelliParticle and REDARC Defence Systems.
In the wake of a series of significant natural disasters and the COVID19 Pandemic, an opportunity to deploy the first of the systems was finally able to occur in June 2022.
Representatives from REDARC Defence Systems and Gaardtech deployed to Shoal Water Bay Training Area to support 1st Regiment, Royal Australian Artillery, live firing activities.
A set a five Main Battle Tank threat emulators were deployed, spread over a significant target area, with some of the vehicles being under trees and hidden amongst camouflage making it complex for the Joint Fires Teams to observe and engage.
The General Manager of Sales, REDARC Defence Systems, Mr Mike Hartas stated "It was great to finally get to deploy our systems in a live firing environment and be able to offer such a complex training scenario to the Australian Gunners. Our Threat Emulation System is a collaboration between four Australian SME's all who have invested in creating this technology. Being able to deploy it, and then witness the results of the engagements was extremely pleasing."
About the contract
MATES are full-sized, 3D replicas of military vehicles which are made by GaardTech from metal with an exterior that replicates the cosmetic and thermal appearance and shape of a military tank. Not only are they visually impressive, but the systems also include REDARC's Thermal Signature Enhancement Kits (RTSEK). This technology is critical for establishing realistic high fidelity thermal vehicle signatures required to practice and support Defence's understanding of target system requirements using smart thermally guided Munitions.
These attributes make MATES some of the most realistic practice targets on the market. The systems are also an eco-friendly and economical choice, being easy to deploy, fully transportable and recyclable.
About the companies involved:
Gaardtech produces robotic enemy vehicle platforms for air, ground and naval high value asset live fire and ISTAR.
IntelliParticle invents, manufactures, and licenses a revolutionary formulation of industrial carbon and graphite particles.
Formcut is an integrated design-led manufacturer with a strong focus on creating innovative and purposeful protection solutions together for their large Australian and International client base.
REDARC Defence Systems manufacture a blend of commercial off the-shelf, modified off-the-shelf and customised and build-to-print electronic solutions to improve the capability, safety and flexibility of a variety of defence vehicles and applications. We supply battery monitoring and power management solutions to defence vehicles domestically and internationally. As an Australian-owned and operated design-to manufacture business we are uniquely positioned to support your specific defence requirements, both now and in the future.
Follow REDARC on LinkedIn for REDARC Defence Systems updates.