Ian Spencer, CEO of DEWC Systems said, "DEWC Systems is excited to partner with REDARC. The combined strengths of REDARC and DEWC Systems, we will be able to deliver the latest sovereign electronic warfare systems for Defence."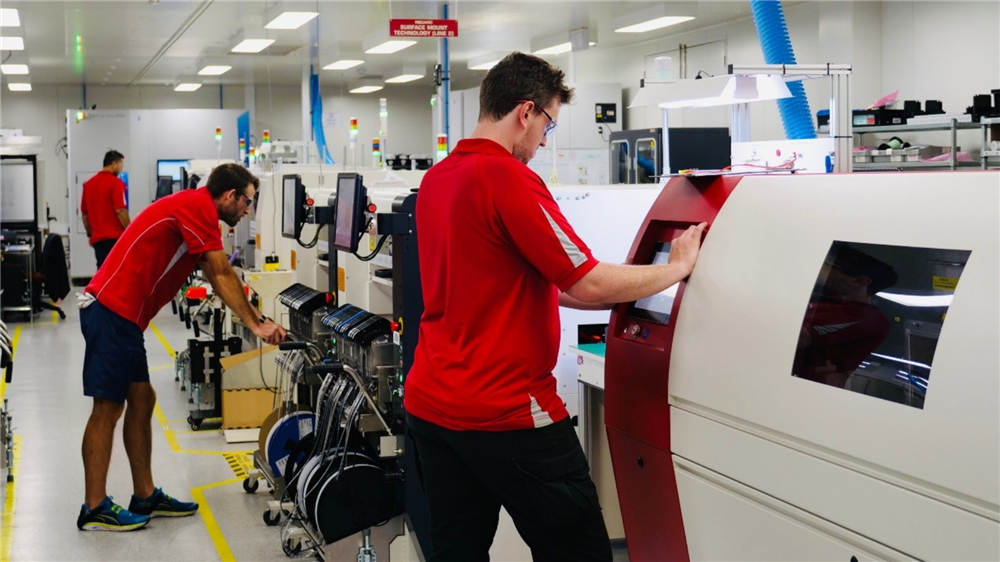 REDARC's world leading surface mount technology line.
DEWC Systems, established in 2018, has already developed a strong reputation for innovation, and as the first Australian company to launch a payload on a space capable rocket from Australian soil, helped lead Australia into the Space 4.0 era.
"We have developed several products with applications ranging across a number of industries and with the capabilities of REDARC to support us, DEWC Systems will soon be able to deliver the highest quality products manufactured locally.
"With the appointment of Anthony Kittel to the DEWC Systems board, the future looks very promising for us and the Australian Defence Industry," Spencer added.
Anthony Kittel, REDARC Electronics CEO and Managing Director, said "as two Australian SME defence companies, the decision to partner in such a way demonstrates our commitment to providing the best capabilities to our defence customers in Australia and overseas.
"Through collaboratively working under a longer term partnership we can ensure the strengths of DEWC Systems' product design can be supported through REDARC's ability to take products through to manufacture and ongoing sustainment globally," Kittel said.
About REDARC Defence Systems
Established in 1979, REDARC Electronics Pty Ltd is an Australian, privately-owned, advanced electronics manufacturer successfully supplying patented solutions to the Australian and international heavy commercial and defence vehicle sectors. As a design-to manufacture business, REDARC is uniquely positioned to support defence requirements, both now and in the future.
In 2019 the company launched REDARC Defence Systems Pty Ltd, a dedicated business to meet the growing needs of the Australian Defence market for wholly Australian Owned Defence medium sized enterprises that can foster the development of intellectual property in Australia.
Media Contact:
Mellissa Caasi | Marketing Lead | mellissa.caasi@dewc.com | 0479 133 392