Two of REDARC Electronics' young employees, Matt Rankine and Shaun Hards, devised a way to help those less fortunate than themselves by running a "Chop for Charity" Appeal, offering their golden locks of hair if $500.00 could be raised. The proceeds would be given to Junction Australia, a local charity, who assist people experiencing disadvantage to access sustainable, vibrant, affordable places to call home. The appeal was a great success raising $1,584.00. The shedding of their locks was celebrated at a staff lunch on Thursday 26th September with a representative from Junction Australia being handed a cheque for the proceeds of the appeal.
"The REDARC team spirit and generosity was exemplified by the "chop for charity" fundraiser yesterday, raising a fantastic amount of $1584.00. Congratulations to everyone involved and particularly Matt and Shaun for undergoing the chop!"
Anthony Kittel Managing Director
"Sincere thanks for your generosity in making the Chop for Charity such a success – we greatly appreciate your time and gifts"
Clare V MacAdam | Partnerships, Marketing & Fundraising Manager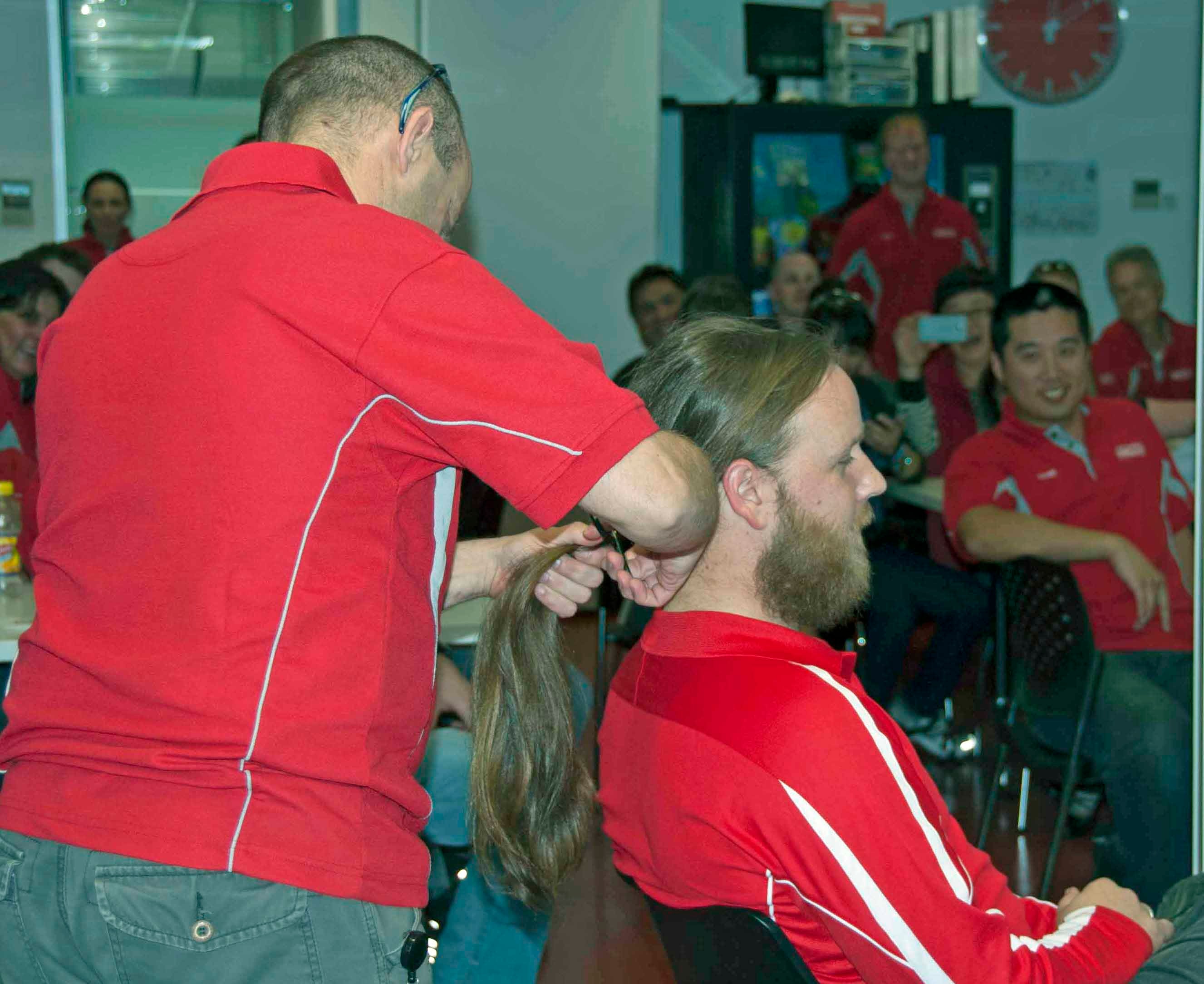 Paul Monks putting in a lot of effort to cut through Matthew Rankine's hair.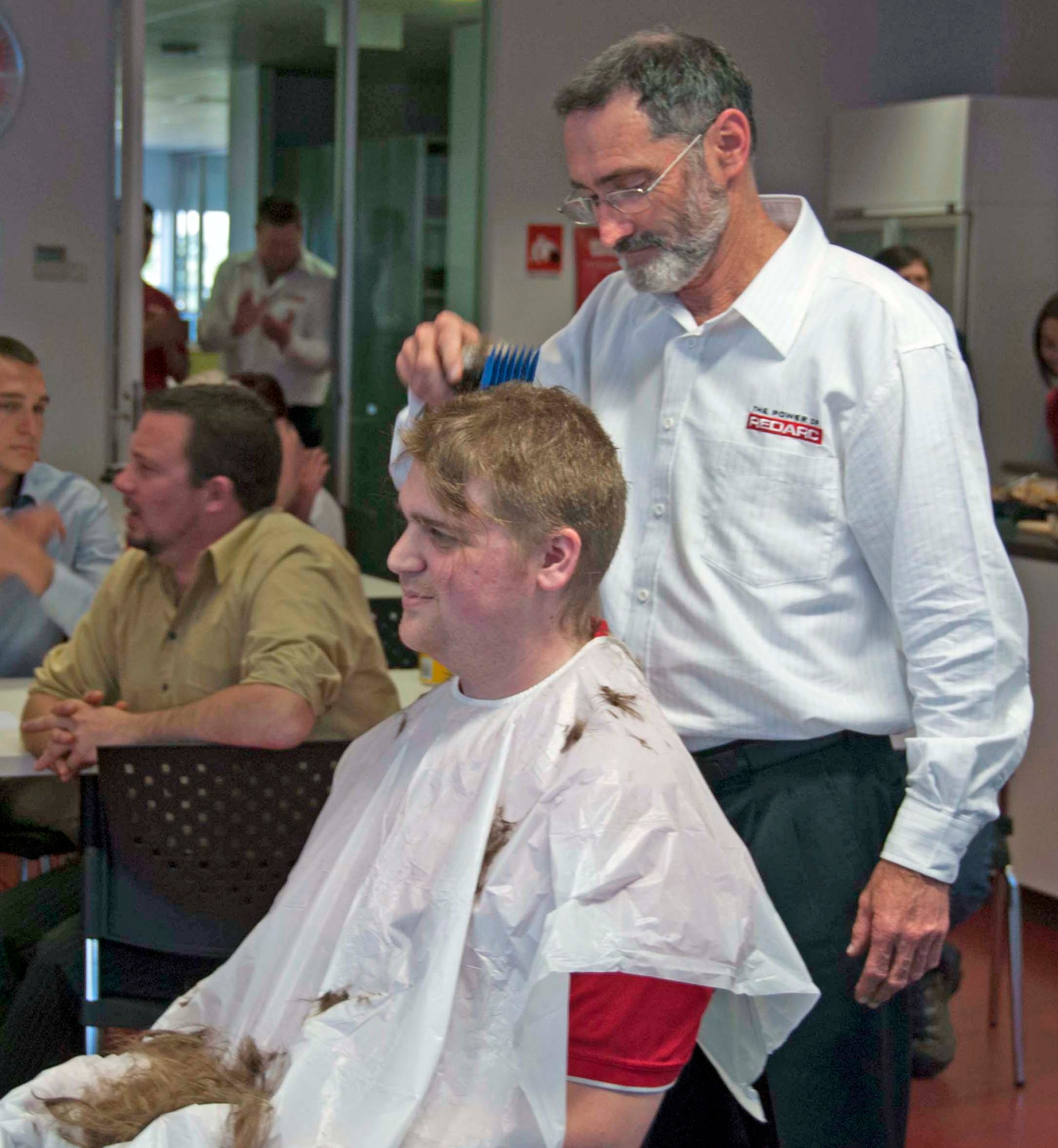 Shaun Hards having is head shaved by Paul Nolan.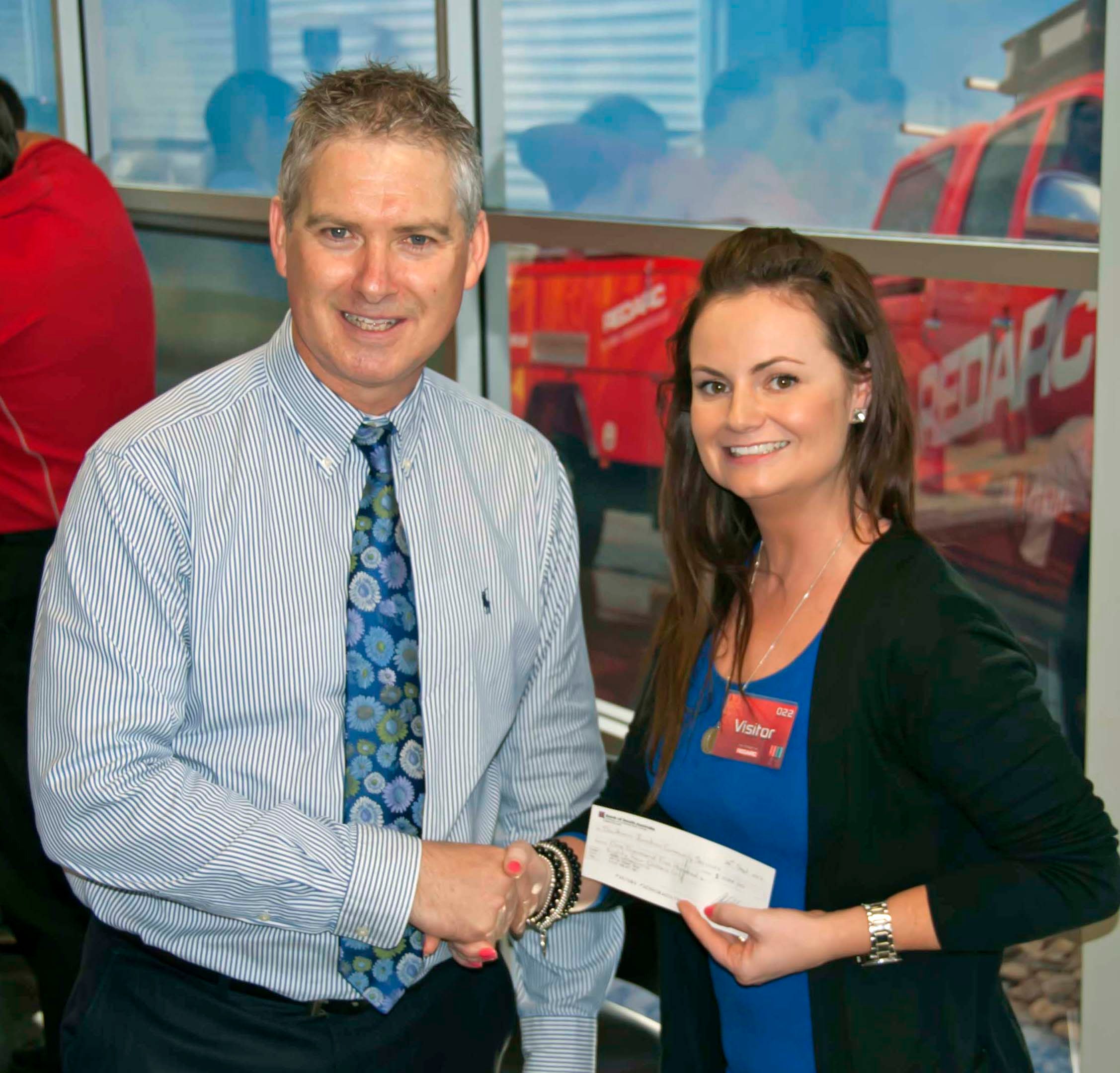 Anthony Kittel presents the cheque to Michelle Hopkins of Junction Australia.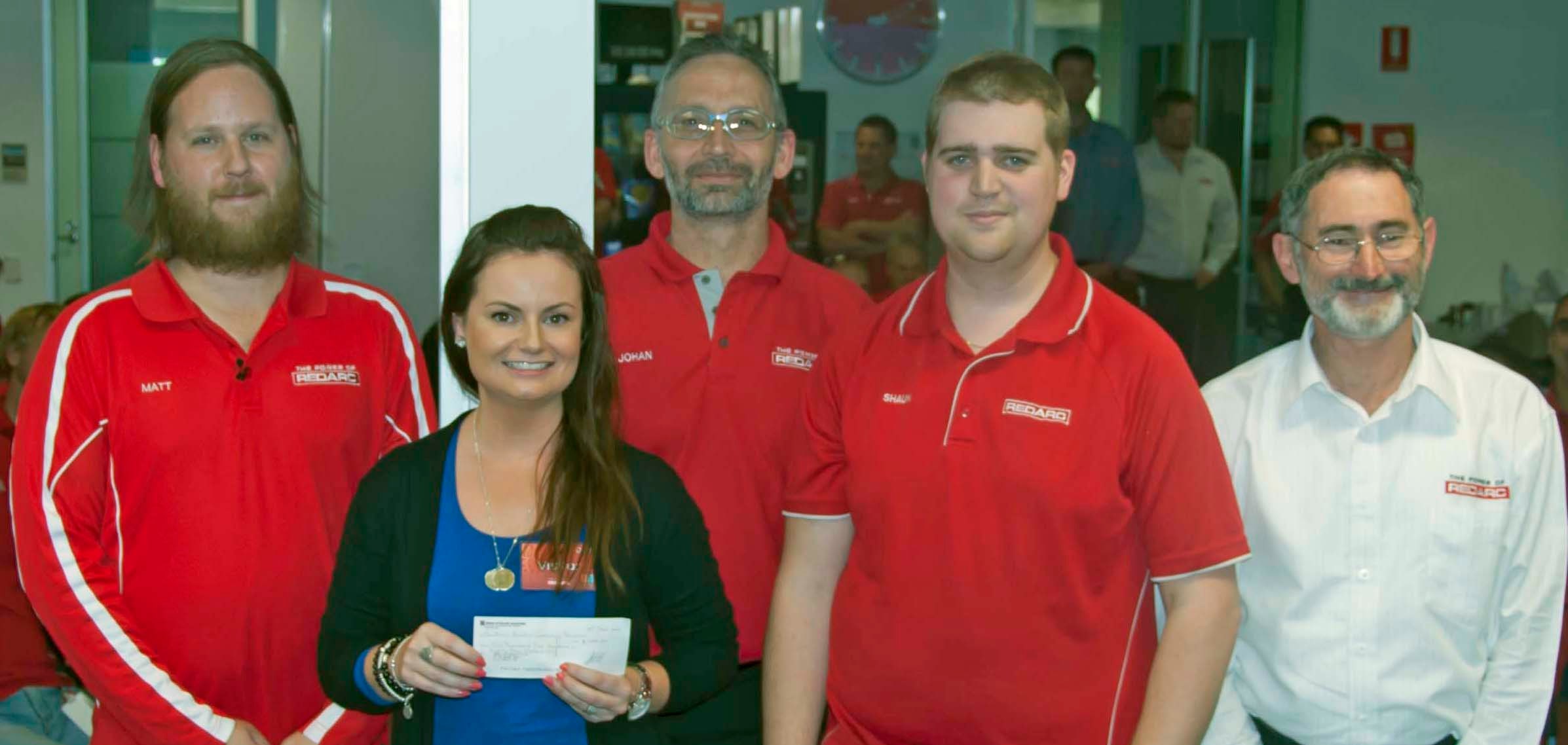 (L to R): Matthew Rankine, Michelle Hopkins, Johan Otto, Shaun Hards and Paul Nolan.