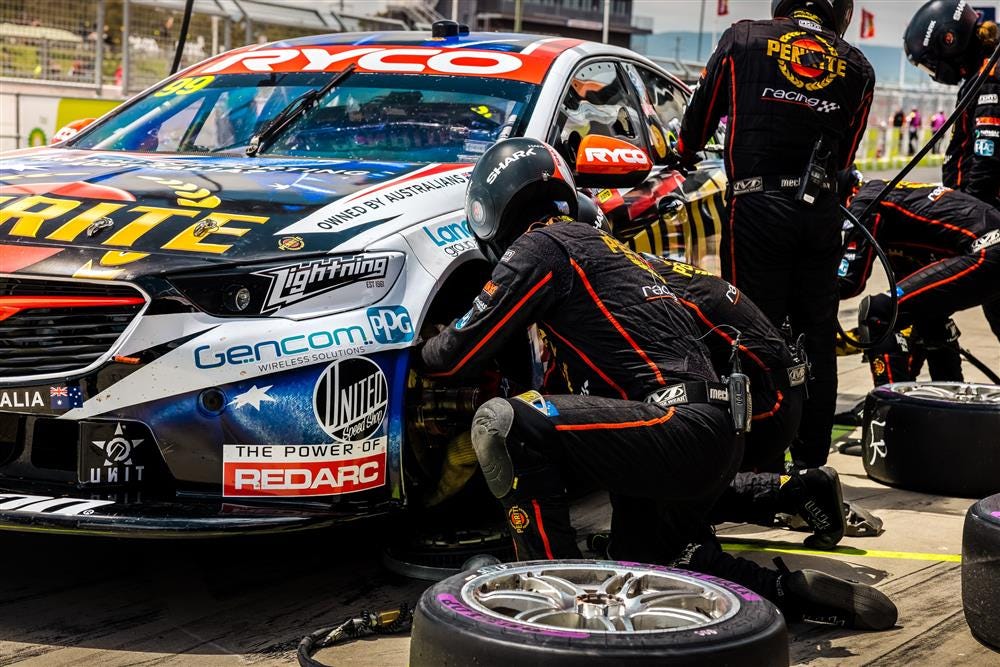 REDARC signs deal with Penrite Racing.
On the eve of Australian motorsport's biggest race, REDARC has signed a deal with Penrite Racing.
It fits in well with the team's latest campaign to support Australia, with the accessories and equipment designed and developed in Lonsdale, South Australia.
"REDARC is as Australian as Bathurst," REDARC's Managing Director Anthony Kittel said.
"Bathurst enthusiasts, whether on the mountain or on the couch, are REDARC customers.
"If you're towing, camping or touring, your car, caravan or RV probably has REDARC products keeping your vehicle safe and powered.
"We are pleased to be partnered with Penrite Racing who are a proven Bathurst winning team, and we can't wait to see what they can deliver this weekend."
With over 40-years' experience, REDARC design, develop and manufacture a range of electronic voltage converters and associated products, inverters, power supplies, battery chargers, brake controllers and trailer braking products.
The Australian-made company have received a host of manufacturing, technology, industry and business awards both domestically and internationally, ensuring their product and service is the benchmark by which the competition is measured.
"It's fantastic to have another Australia-made company on board, especially for the biggest race of the year," Penrite Racing's CEO Barry Ryan said.
"REDARC are the benchmark in their industry, and we are excited to align with a company that shares the same values as us.
"We look forward to delivering them a good result this weekend and working to build our relationship into the future."
The REDARC branding can be seen on the front of Anton De Pasquale's Holden's this afternoon, 17th October at 5:05pm for the Top Ten Shootout.
To find out more about Penrite Racing and Erebus Motorsport visit www.erebusmotorsport.com | www.penriteracing.com