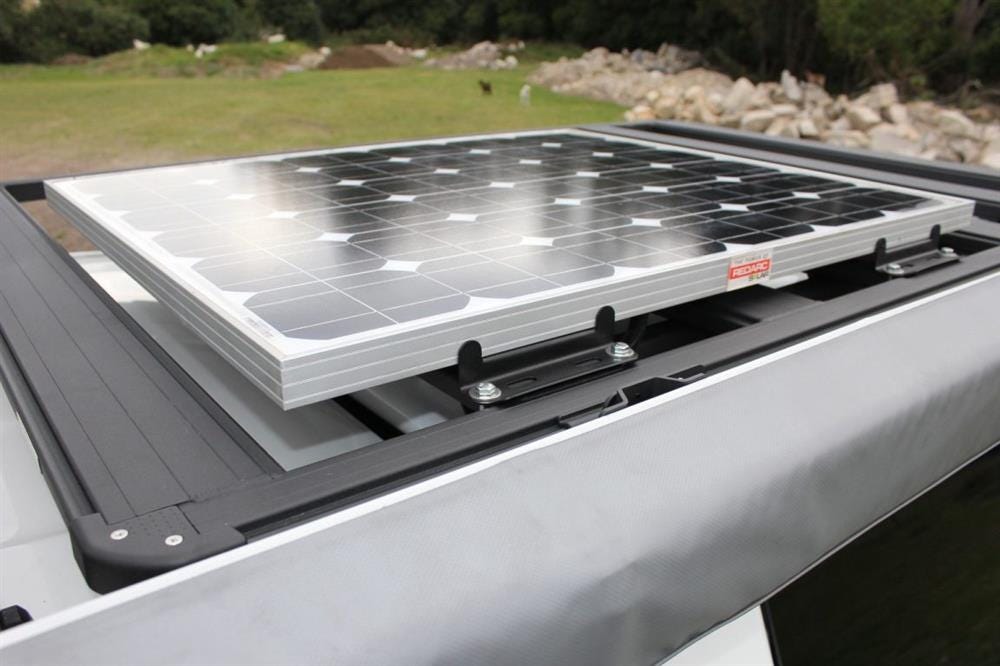 REDARC is excited to launch their new range of solar panel mounting brackets.
With a kit to suit popular roof rack systems, the new REDARC solar panel mounting brackets take the guess work out of fitting a fixed panel to your roof racks. Kits are now available to suit Rhino-Rack Vortex, Heavy Duty Crossbars, Pioneer Platforms and Steel Mesh Systems, ARB Base Racks, plus 35mm Unistrut and Ezystrut Channel Systems.
The new range of REDARC Fixed Solar Brackets come in four models, each kit providing an adjustable, secure method of mounting your REDARC Fixed Solar Panel to your roof rack. REDARC's new SMPB001 and SMPB004 bracket sets are unique in that they position the solar panel lower than the crossbars, allowing for continued use of the roof rack even with a solar panel installed.
Including all the hardware required for installation, REDARC continue to provide an end-to-end solution for off-grid power generation. Each set is made from corrosion resistant stainless-steel and features a tough, black powder-coated finish.
Product Manager for Power & Solar, Dylan Pinkard said, "REDARC's new solar mounting brackets continue to extend our offering in the solar range and help to provide the complete solution for our customers. With simple mounting and wiring systems now available, it's easier than ever to add solar power to your vehicle and get off-grid."
To complete your build, couple REDARC's solar panels with their Manager30 or BCDC chargers, both of which include in-built MPPT solar regulators and Green Power Priority, allowing them to charge from solar and DC simultaneously.
Like all REDARC products, the new solar brackets are backed by nation-wide support, including a hassle-free warranty and after-sales service to answer any questions.