REDARC will be showcasing its range of products at the upcoming RETTmobil trade fair in Fulda, Germany. The event takes place from May 15th – 17th and you will be able to find REDARC exhibiting at Stand 833 in Hall M.
RETTmobil is the leading European trade show for rescue and mobility, it is a global forum for innovation, safety, quality, competence and training. It showcases the latest devices, equipment, emergency vehicles and ideas for improving rescue and mobility.
REDARC's In-vehicle Battery Charger (BCDC) is now being recommended by two of the largest customised OEM's (Renault and Fiat) who now recommend it as the solution for charging an auxiliary battery in vehicles equipped with a smart alternator.
The driver for this is the European Directive for emissions standards which aims to provide fuel savings and reduce harmful pollutants from vehicles. These standards will impact vehicles customised by this legislation include bodybuilders for the recreational, emergency service and commercial utility vehicle segments.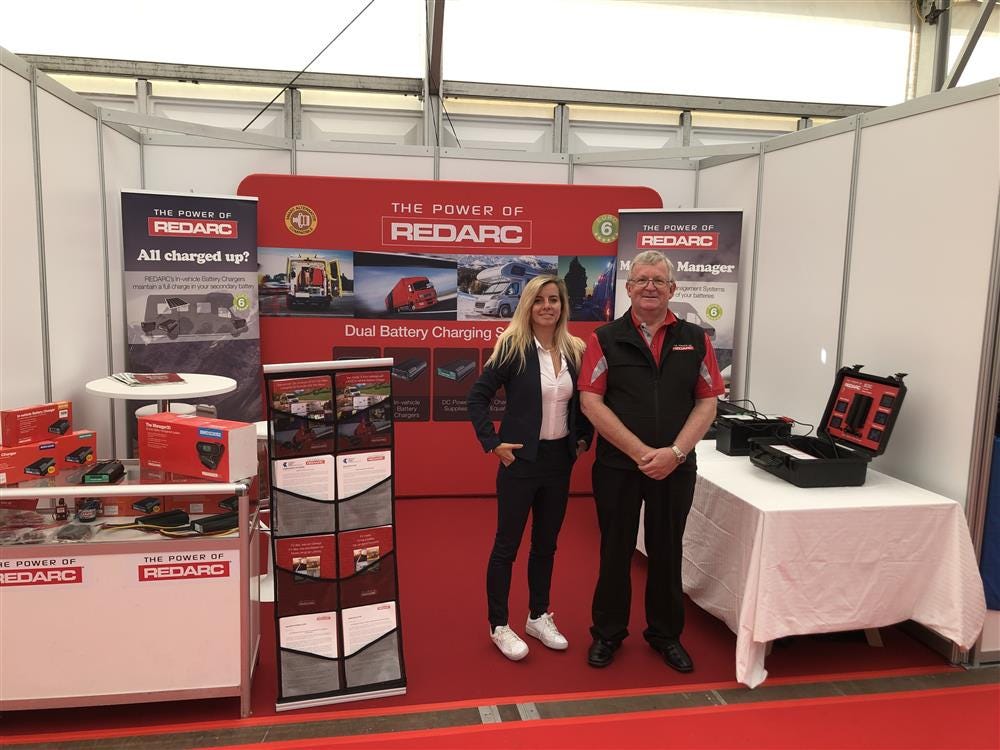 In order to achieve this compliance, vehicles are being equipped with an advanced variable voltage (smart) alternator. These alternators control the output voltage based on vehicle operating conditions to reduce the electrical load and, in turn, the mechanical load on the engine. This renders it unsuccessful at charging an auxiliary battery to a useable level when additional high-powered electrical loads are installed.
To overcome this problem Renault and Fiat have all recommended the installation of a REDARC DC-DC Battery Charger when an auxiliary battery is fitted. Its advanced electronics ensure that an auxiliary battery installed in their vehicles with smart alternators will always receive the ideal voltage and current for maximum battery life and performance. It is also a highly advanced battery isolator that protects your start battery from excessive discharge while allowing your auxiliary battery to supply additional loads.
Speaking of REDARC's attendance at the event, Export Manager Craig Herriot said, "RETTmobil represents an excellent opportunity to present REDARC's products to manufacturers of ambulance, emergency and rescue vehicles. REDARC's products are perfectly suited to these applications and offer reliable portable power for vehicles that operate in critical situations."
REDARC will have a range of products suited for commercial, emergency, recreational and trucking vehicles on display including our In-vehicle DC-DC battery chargers (BCDC), The Manager30 Battery Management System, Charge Equalizers, DC Power Supplies and much more.
Craig added, "We are seeing vehicle customizers in these markets having problems relating to charging an auxiliary battery bank, our products help overcome this problem by offering a unique auxiliary battery charging solution."
This year's event is expected to attract over 530 exhibitors from 20 countries with over 28,000 visitors predicted over the three days. It will be the first time that REDARC has exhibited at the event.
You can visit the RETTmobil website by clicking here.