REDARC'S REDVISION IS THE ULTIMATE ACCESSORY AND POWER CONTROL SOLUTION FOR YOUR TRUCK.
Upgrade your truck's accessory power with RedVision by REDARC. The award-winning system combines smart battery management and centralised accessory control in one powerful package.
CHARGE.
Eliminate flat start batteries and reduce downtime. Battery charging is simple with RedVision. With AC, DC and solar inputs, the RedVision system ensures your auxiliary and start batteries stay charged no matter what.
MONITOR.
With live monitoring of your battery system including state of charge and power draw on the cab mounted display and RedVision app on your phone, you can stay on top of your power needs.
CONTROL.
The RedVision system offers complete control of all powered appliances in your truck. Switch on the lights, TV or aircon. Take control outside of the cabin with the RedVision phone app, perfect for controlling exterior accessories such as hydraulic tippers. The system can be programmed to automatically control devices, act as a master switch or disconnect non-essential loads to preserve battery power.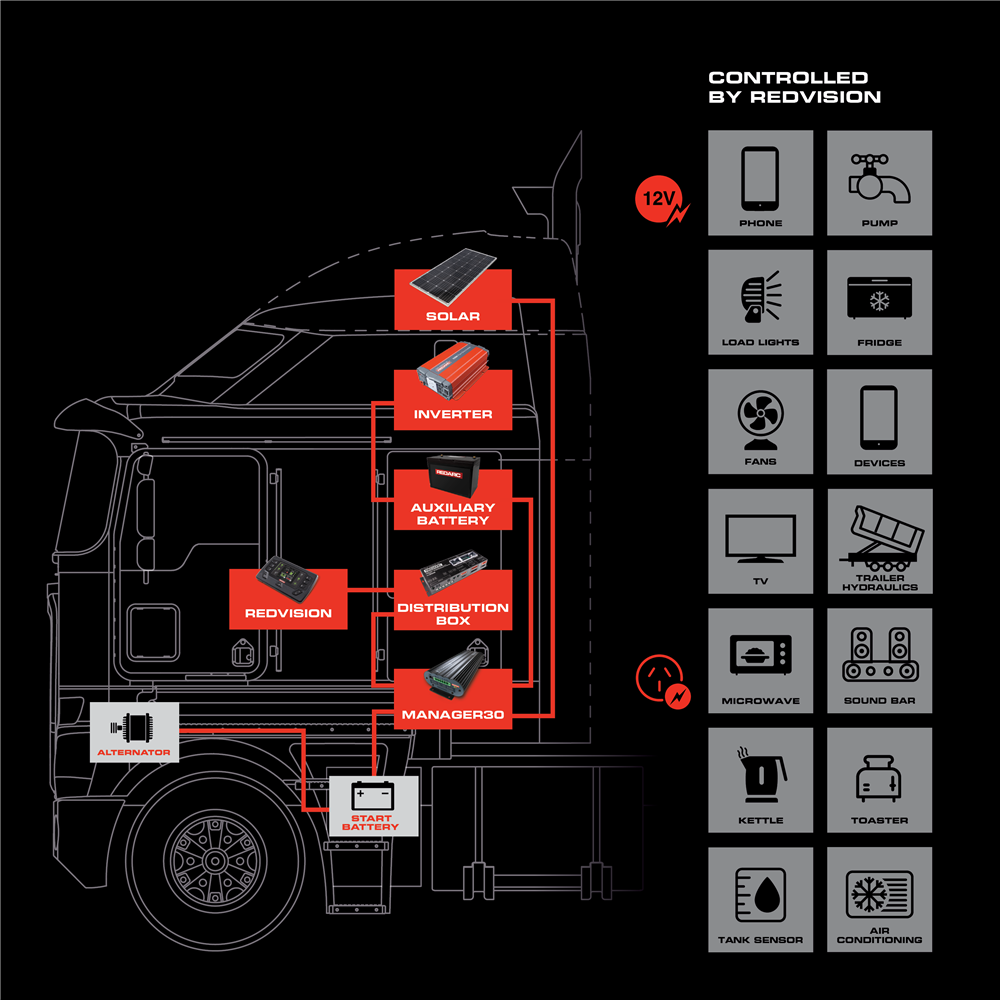 WHERE TO GO FROM HERE?
Get in contact with Sascha, our Light & Heavy Vehicle OEM specialist for sample requests, or further information on REDARC's solutions available specific for your operations.