How to test your Tow-Pro Elite
To test your Tow-Pro Elite brake controller, connect a 21W globe between the earth pin (3) and trailer brake pin (5) of your trailer base.
The LED should illuminate Blue or Green depending on what mode it's in.
For testing we need it to be in USER control, so if your LED is not Green then we need to change modes. To change modes, then turn the remote dial fully anti-clockwise, then press and hold brake pedal and double press the override button. (note, do this in a fast fashion)
Once the remote head is Green, have someone watch the test light. With your foot on the brake pedal, as you slowly increase the dial from 0 through to 10 you will see the test light go from no brilliance to full brilliance. This is normal operation.
Once the test is completed, change mode back to proportional mode (BLUE LED).
Now with a trailer connected you have the ability to set the nominal setting. If you feel like you need more braking dial it up, if too much dial it down accordingly.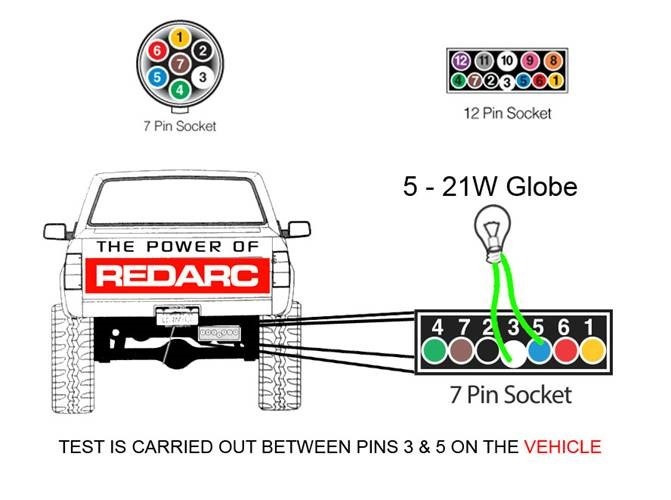 WHY TEST WITH A 21W BULB?
Tow-Pro Elite products with a serial number of #16060749 (June 2016) or later need to be tested with a 21w bulb rather than a 55w bulb. The Tow-Pro Elite will check for shorts on the trailer wiring and a cold 55W bulb has an initial "inrush" current as it first warms up that exceeds the trip point, and the Tow-Pro Elite will see this as an intermittent wiring short. While a hot 55W bulb is not likely to reach this trip point, it is best to use a 21W bulb. Products prior to this date have a slightly higher trip point.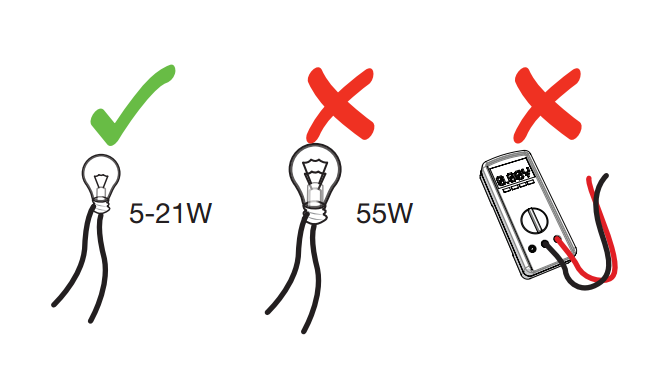 Follow this helpful DIY Tow-Pro test guide or, if you don't feel comfortable, contact one of our Tech Support Team or a trusted installers.