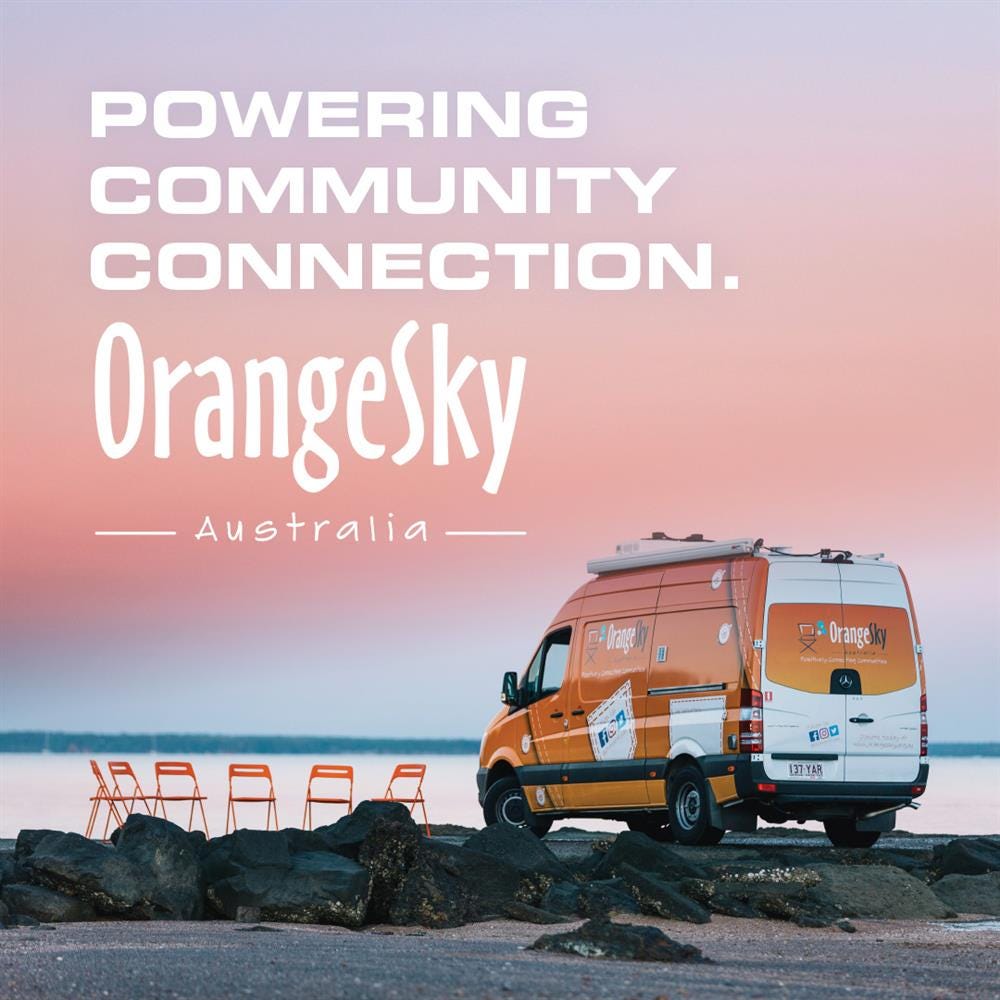 As part of our ongoing partnership with Orange Sky, we're excited to be working with ARB 4x4 Accessories and donating a portion from the sale of every REDARC AC SmartCharger to Orange Sky.
Running from the 13th of February until the 15th of May, $30 from the sale of each AC SmartCharger sold through ARB and the REDARC website will be donated to Orange Sky.
Compact, easy to use and Compatible with most common batteries, including AGM, lithium and lead acid, REDARC's range of AC SmartCharge battery chargers give your batteries the right amount of charge without the risk of overcharging. These chargers provide simple and safe battery maintenance in cars, motorcycles, jet-skis and boats.
Established in 2014, Orange Sky is the world's first free mobile laundry and shower service and now operates in 33 locations across Australia and New Zealand. Their mission is to create a safe and supportive environment for people experiencing homelessness and hardship. Their staff of volunteers are empathetic listeners and great conversationalists that aim to positively connect people through clean clothes, warm showers and conversation.
This ongoing partnership between Orange Sky and REDARC comes after Orange Sky launched the RV3.0 vehicles in 2021. Powered by REDARC, the RV3.0 vehicles feature three 180W solar panels, 600Ah in lithium batteries and a battery management and charging system designed to effectively capture, store and use the renewable energy harnessed. These vehicles have the ability to produce more power than they use, reducing electrical consumption by up to 80% per shift.
Purchase an AC SmartCharge battery charger through ARB or the REDARC website between now and May 15th to have $30 from this sale donated to help Orange Sky continue their community support mission.
Learn more about Orange Sky at orangesky.org.au or find out more about REDARC and Orange Sky's partnership.