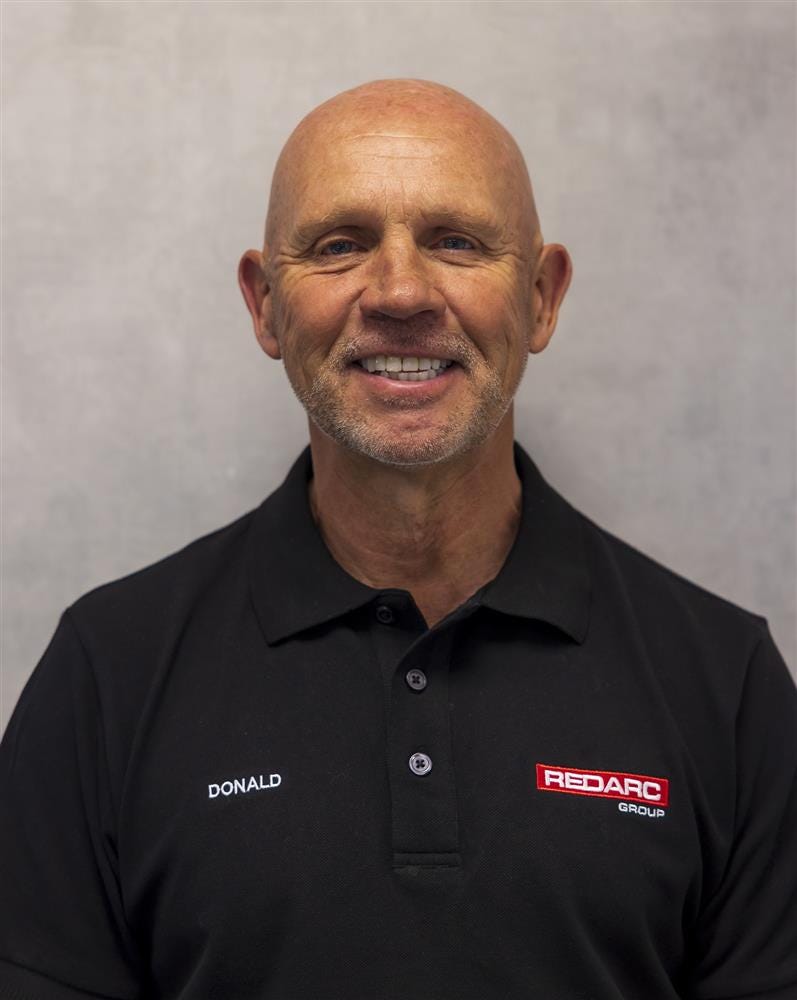 REDARC are pleased to welcome Donald McGurk into the role of interim Group CEO whilst Owner and Managing Director, Anthony Kittel, takes a well-earned sabbatical, returning mid-July 2023.
As a member of the REDARC Group Advisory Board since February 2022, Donald is well equipped to step into the role of CEO. He comes to REDARC with a wealth of strategic management, manufacturing and technology commercialisation skills.
Donald joined CODAN in 2000 and was the CEO and Managing Director for twelve years. Under his leadership, CODAN became one of Australia's genuinely global technology companies recognised as a world leader in developing robust and reliable electronics solutions for government, corporate, NGO and consumer markets across the globe. Prior to CODAN, Donald has held senior manufacturing management positions in several industries.
Speaking on Donald's appointment, Anthony Kittel said, "We are extremely pleased that Donald McGurk will be stepping into the CEO role whilst I am away on an extended holiday. Donald brings a wealth of experience in leading and growing a global technology business to the benefit and support of the management team."
Donald is thrilled to be stepping into the role, saying,
"After spending a fantastic week getting to know everyone, I'm looking forward to working with the team over the next three months to continue driving the business forward and maintaining the great momentum created."