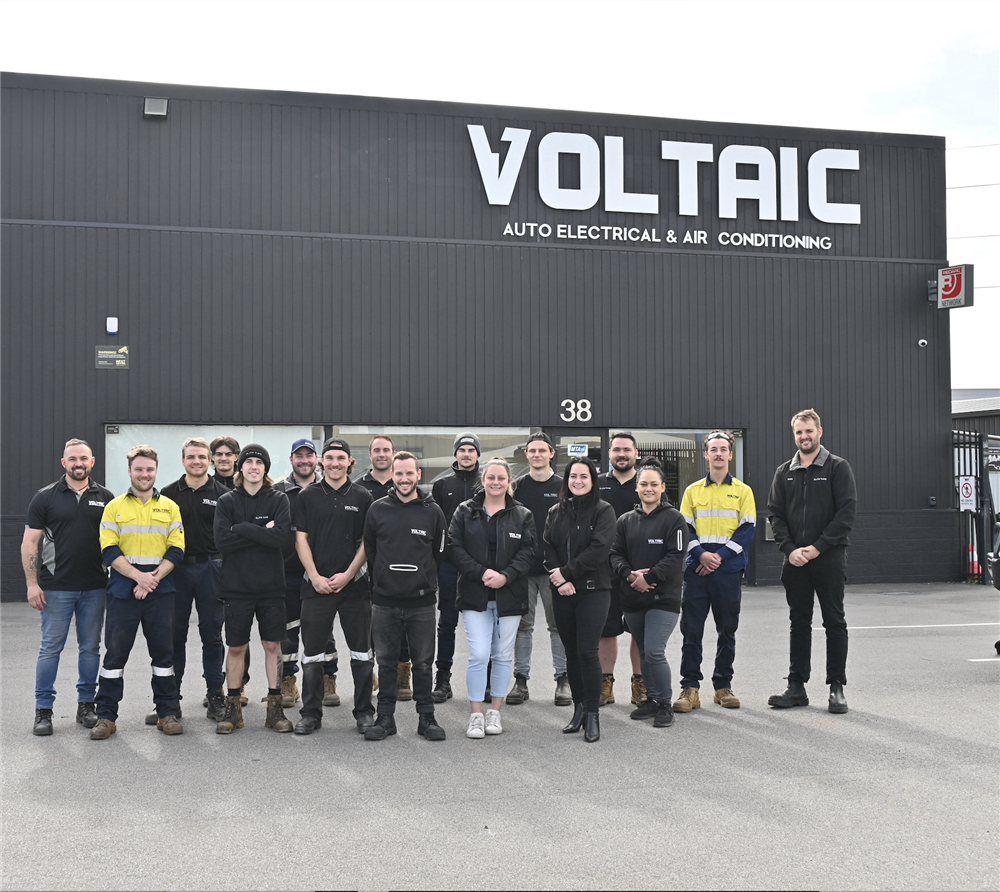 For this edition of our REDNetwork Member Spotlight, we had a chat to the team at Voltaic Auto Electrical in Welshpool, Western Australia, for a bit of insight into their business.
How long have you been an auto electrician?
I've been an auto electrician for 18 years. I started off working in hard-rock underground mining in Kalgoorlie and moved to the automotive industry 10 years ago.
What is your role within the business?
I'm the Managing Director of Voltaic Auto Electrics.
How long has Voltaic Auto Electrics been in operation?
We celebrated our 5th Birthday in October 2022. Voltaic in its inception set out to deliver very high-quality installs paired with exceptional customer service all while training the next generation of auto electricians. To date we have completed over 10000 jobs and with every single install we review it and look to see how we could have done it better, driving a culture of continuous improvement. We are enormously proud of our team and the achievements of the business so far.
How many staff does Voltaic Auto Electrics employ?
We have a team of 16. A good chunk of them come from Kalgoorlie including myself. They make it a great place to work by supporting each other and enjoying what they do.
How long have you been installing REDARC product and what REDARC install are you most proud of?
I've been installing REDARC for 10 years. We are proud of all our REDARC installs but the ones that stand out the most are the full RedVision systems. We recently had a customer come from Tom Price (1400kms away) to get a brand-new Toyota Landcruiser 79 series canopy with a full REDARC Redvision system. We are proud that our quality of work has been able to stand up to the remote locations it is being put to the test in. We were lucky enough to have it on display at our stand at the Perth 4WD and Adventure Show where we had a lot of positive feedback from attendees
What is your favourite REDARC product to use or install?
TVMS – We have just got our hands on the Rouge and currently installing it in our 300 Series LandCruiser. I have a feeling that will be our new favourite!
What has been your greatest business achievement to date?
Last year, Voltaic was recruited to complete 300 mine spec vehicle fitouts for one of Australians largest Iron Ore producers. These were successfully completed within the short timeline and many of them using REDARC products.
What is the best thing about coming to work every day?
The best thing about coming to work every day is the team. Their energy, dedication, and continuous pursuit of improvement create an exciting environment where we can all grow, learn, and develop together.
Out of your staff who is…
The practical joker? Daniel, our tradesman
The all-rounder? Paul, our third year adult apprentice
The calm under pressure? Dion, our first year apprentice
The life of the party? Chipa, our business development manager
The perfectionist? Tara, our office manager
What's your go-to karaoke song?
None, i cannot sing to save my life so I run for the hills during karaoke.
What is your favourite place in the world?
The Voltaic workshop, my second favourite would be the Maldives.
If you could share a meal with four famous people, who would they be and why?
Joe Rogan, Jocko Willink, Bruce Lee and The Rock. They all seem extremely hard working, successful and dedicated to their crafts. I would want to ask them the daily non-negotiable habits that they have implemented in their life.
If you were a superhero what powers would you have and why?
X-ray eyes to help me diagnose faults quicker! To learn more about Voltaic Auto Electrics or get in contact with them check out their website and Facebook.
REDARC's REDNetwork are a group of professional auto electrical businesses located through Australia and New Zealand who have been certified by REDARC to install REDARC products. These installers are some of the most experienced, trusted and qualified in the industry, able to provide quality installation, service and workmanship.
If you're looking for some product advice or a trusted installer for your next REDARC install, use our Finder Tool to find a certified REDNetwork installer near you.