AUSTRALIAN MADE
Always have been and always will be Australian made and Australian owned
For over 40 years , REDARC has been an icon of Australian manufacturing and Australian Made products. Which is why we've partnered with the nation's official Australian Made Campaign and adopted the iconic 'Australian Made' logo on all our certifiably made products.
With a growing portfolio, the time is right to bring more attention to our Australian made products. Since day 1, REDARC has researched, designed, developed and manufactured a range of DC to DC chargers, electric brake controllers, vehicle management systems and more, in Adelaide, South Australia. As we grow into the North American market, we are proud to wear Australian colours and excel as a manufacturer of automotive electronics made in Australia.
Investment and innovation
Four decades is a significant milestone for any business, and REDARC is proud to have been able to grow, prosper and succeed in an ever-changing market.
In 2002, we set up REDARC Technologies, an R&D business in which we invest 15% of revenue to foster constant innovation and production of market-leading products and solutions.
REDARC's commitment to quality Australian manufacturing also includes investing in both our facility and in growing our skilled workforce. In 1997, REDARC operated from a humble shed with 8 employees. Now, in the wake of our $22m facility expansion (2018), REDARC employs around 200 staff. This investment not only ensures that we will continue to deliver a high volume of Australian made, premium quality products, but it also prepares REDARC for growth.
Australian Made and tested in the world's harshest conditions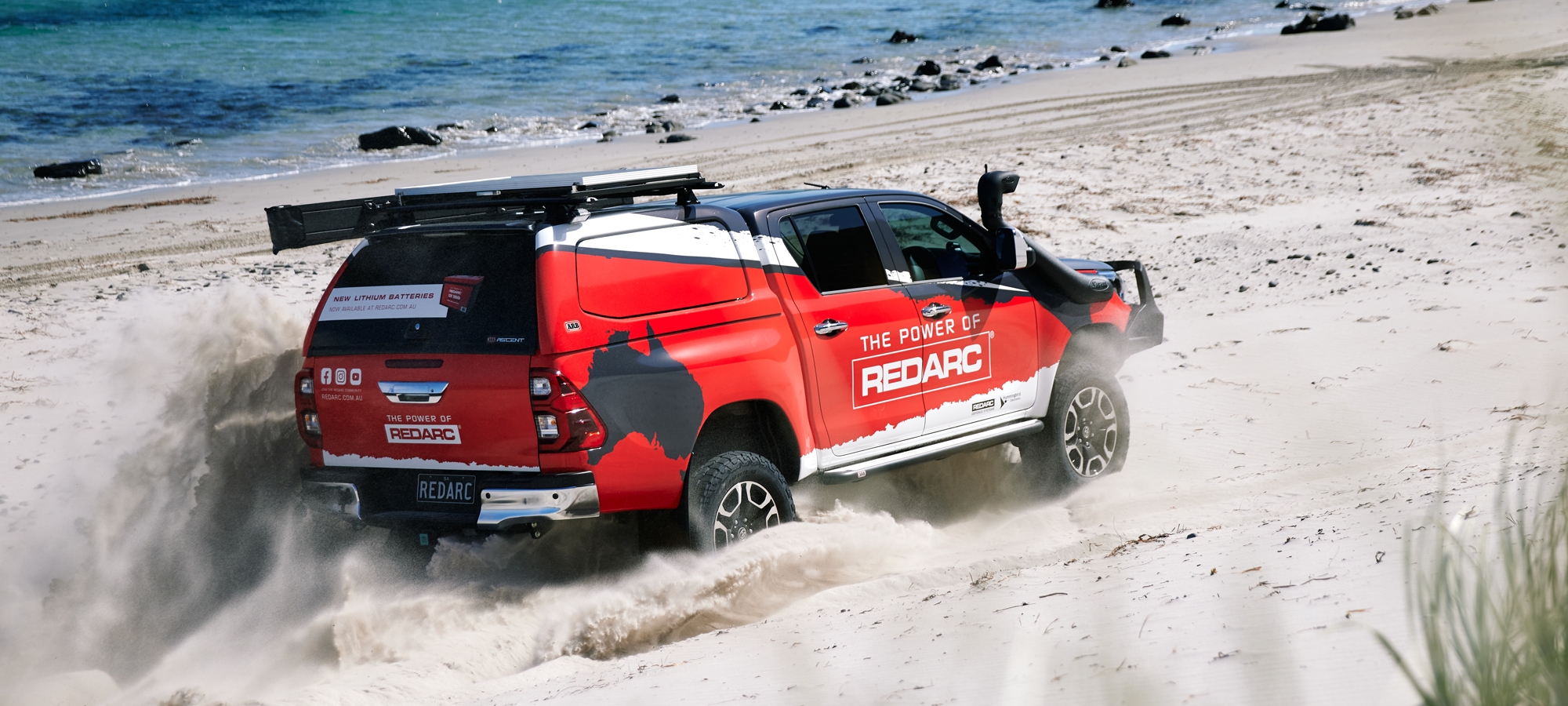 We are committed to doing things right, the first time. To ensure that quality remains REDARC's hallmark, our products are built and tested under the world's harshest conditions.
Our state-of-the-art manufacturing and testing capability coupled with continuous improvement processes, means that REDARC products benefit from an ever-increasing level of durability. This, of course, leads to greater customer satisfaction.
Australian customer service
We are committed to our customers - not only in how we offer high quality products, but in our unmatched level of customer service.
REDARC has always believed in the philosophy, 'Customer is King', as well as a 'no questions asked', hassle-free warranty replacement.
Our customer service team is based on-site at our South Australian facility. At the cost of a local call, customers from Canada, United States and Mexico can receive qualified and professional technical advice over the phone. Customers can also receive assistance via email or our online contact form.
So if you have a question about how to install your dual battery system or REDARC Tow Pro, get in contact with us today.
For more information about REDARC and other Australian made companies, visit the Australian Made Campaign website.