Being responsible while out 4WDing and exploring ensures not only that the environment stays beautiful and healthy but that the tracks stay open for other 4WDers and future use. An easy way to be responsible while getting out and exploring nature is to remember and follow the seven Leave No Trace principles.
Based on concepts and principles that are over 50 years old, the seven key Leave No Trace concepts focus on minimising human impact on the environment whilst still allowing people to get out, explore, and connect with nature.
The seven leave no trace principles are:
Plan and prepare
Travel and camp on durable surfaces
Dispose of waste properly
Leave what you find
Minimise campfire impacts
Respect wildlife
Be considerate of other visitors
We're talking through some of these principles and some simple ways you can incorporate them into your next 4x4 trip.
Plan and prepare
Planning is the first step to heading out on any trip and, similarly, is the first Leave No Trace principle. When planning your trip, you'll want to check the rules and regulations of the campsite as well as any facilities that are available. This will let you know how much you need to prepare for in the way of rubbish and waste disposal.
Before you leave there are also a few simple preparations you can do to help reduce rubbish while you're out on the tracks. Pre-making and storing food in reusable containers is an easy way to avoid rubbish. Having a portable 12V fridge in your setup is another easy way to reduce rubbish, as you don't have to worry about bagging all your food to avoid it getting waterlogged. This means you can dispose of a lot of food packaging rubbish at home before you even get to your campsite.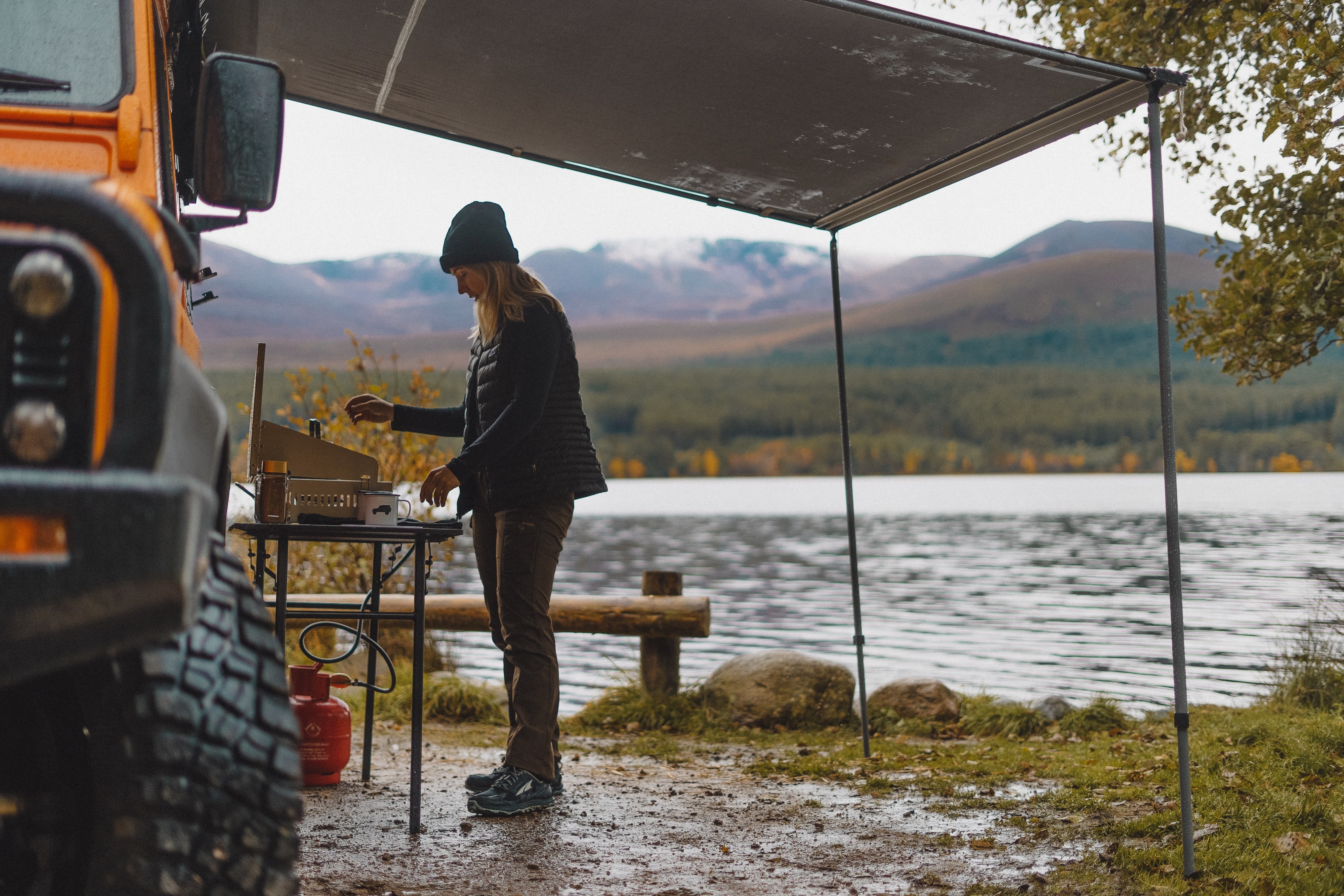 Travel and camp on durable surfaces
This principle applies to both when you're driving as well as when you decide to set up camp. When off road, it's important to stay on the official tracks. Whether it's the actual track or a chicken track to avoid an obstacle, stick to the existing tracks and avoid making your own tracks wherever possible. This is not only a Leave No Trace tip but is good 4WDing etiquette. It's also important to know your skill level and to not attempt obstacles that are above it. Make sure you air down your tyres to reduce your impact on the track and avoid tearing up the track wherever possible.
When you're camping, make sure to not set up camp on vulnerable ground. This means avoiding setting up on top of vegetation, living soil, desert puddles, and mud holes. Ideal surfaces to camp on include rocks, sand, and gravel as they can tolerate plenty of repeated travel and scuffing.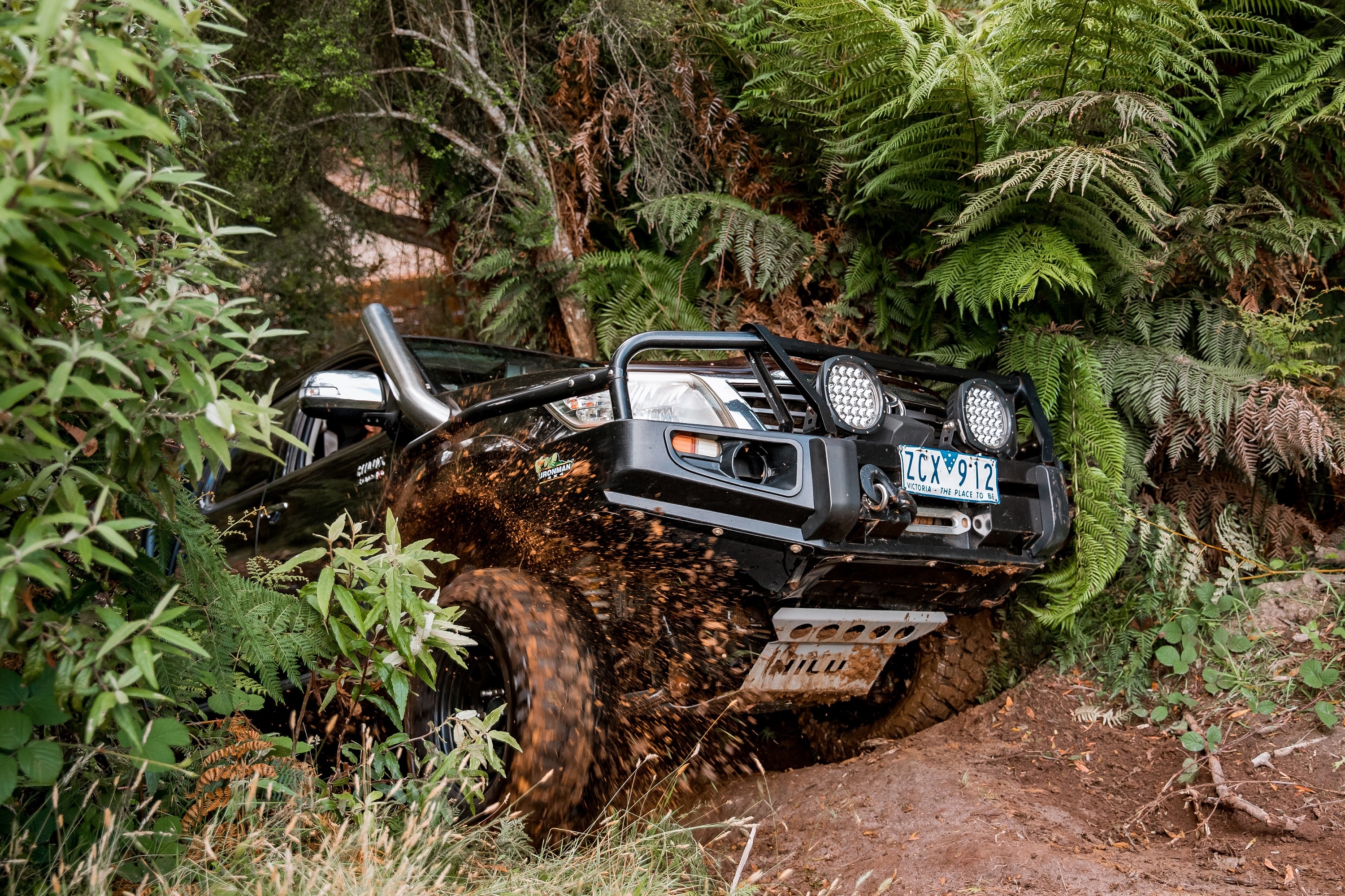 Dispose of waste properly
This is probably the most obvious and hopefully easiest Leave No Trace principle to implement in your touring setup. The easiest way to do this is to collect all your rubbish in garbage bags and dispose of them when you're back in civilisation. This waste also includes organic litter and food waste as disposing into nature can have a negative impact on the environment.
If you're looking to get a little fancier or don't want to be carrying bags of rubbish inside the car while you're driving, there are plenty of options for reusable rubbish bags that can be mounted over the spare tyre, outside of the vehicle.
Waste doesn't just include rubbish though. When washing your dishes off road, you'll want to make sure you're disposing of your dirty water at least 50 metres from any existing water sources and are using a biodegradable dishwashing liquid.
Leave what you find and respect wildlife
This is another easy principle to adhere to, leave no rubbish and take nothing with you. Before going into a new environment, make sure you clean your boots and tyres thoroughly to not introduce new and potentially dangerous things into fragile environments. Similarly, keeping away from native plants and animals will help keep them healthy and preserve them. This also applies to your pets, always check with campsite regulations to see if pets are allowed and if they need to be kept on leashes. If you are bringing your pet, make sure to always keep an eye on them.
Minimise campfire impact
Especially in Australia, fires can get out of hand quickly and unintentionally, because of this it's very important to make sure your campfire is always kept under control. The first step is to always make sure that fires are allowed in your campground and that there's no fire ban.
When it comes to leaving no trace, you'll want to minimise the impact of your campfire as much as possible. To do this, use pre-existing fire pits or rings if possible, if not it's recommended to bring your own portable fire pit or use your camp stove for heat. When you're leaving camp, you also need to make sure your fire is completely extinguished and cold so that there's no risk of it catching again. For this, it can be handy to keep a fire extinguisher in your vehicle.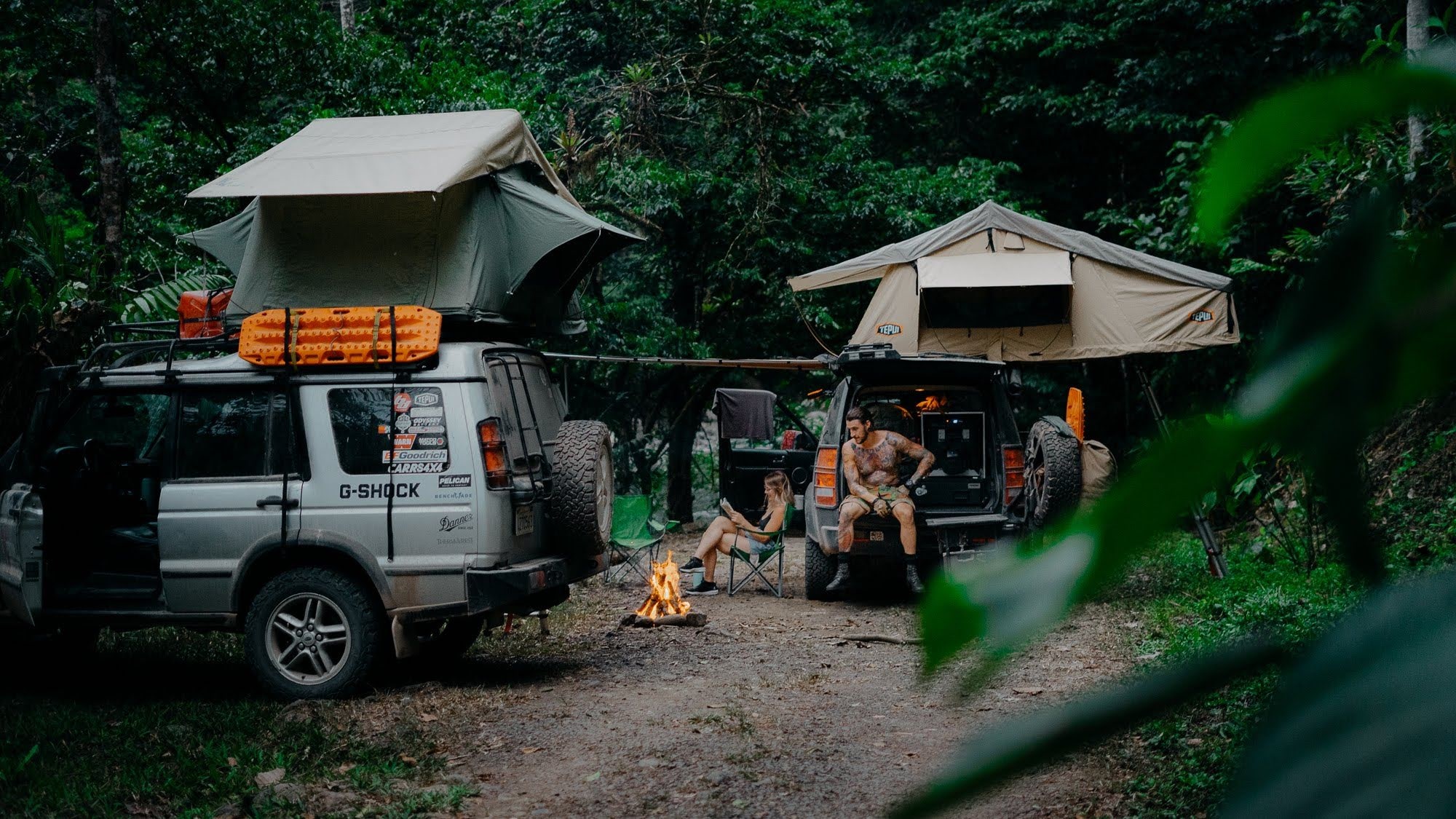 Hopefully you'll take some of these tips into considerations when heading out on your next off-road trip. Leaving no trace means that not only are you being a responsible driver, but you can ensure that the tracks remain open for future use. For more informaton Leave No Trace and their principles check out their website.