The Founder and Publisher of Adventure Curated, Mike Collister has represented Australia as a slalom kayaker, guided exhibitions in Nepal, taught wilderness medicine and outdoor education. He has also paddled across the Bass Straight and is a passionate photographer.
REDARC supplied Mike with a Dual Input 50A In-Vehicle DC Battery Charger also known as the BCDC1250D, to help power his 4WD Adventures.
Mike needed a battery charger that he could rely on to give him power when he needed it, even in the most remote parts of Australia, which took him from the unpredictable outback to crisp alpine regions.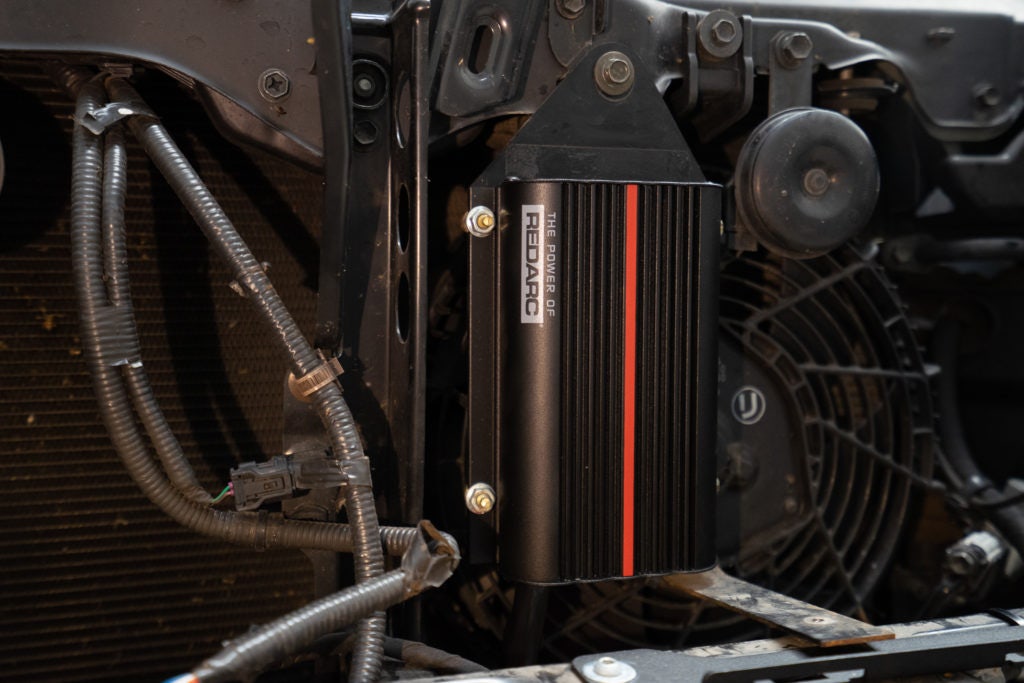 The Dual Input 50A In-Vehicle DC Battery Charger
It is hard to beat battery storage for travelling off-grid. The major importance of having ample battery power available is that it keeps your accessories powered and more importantly enables you to stay off the grid.
Having a good quality battery charger is vital when in the remote regions that Mike travels, "I use REDARC products due to their reliability. Electrical gear is prone to failure and in remote areas that can present a real challenge".
The DC-DC charger is a permanently mounted in-vehicle battery charger that maintains auxiliary batteries from not only the vehicles alternator but also features an inbuilt solar regulator for those wanting to charge via solar and the alternator simultaneously.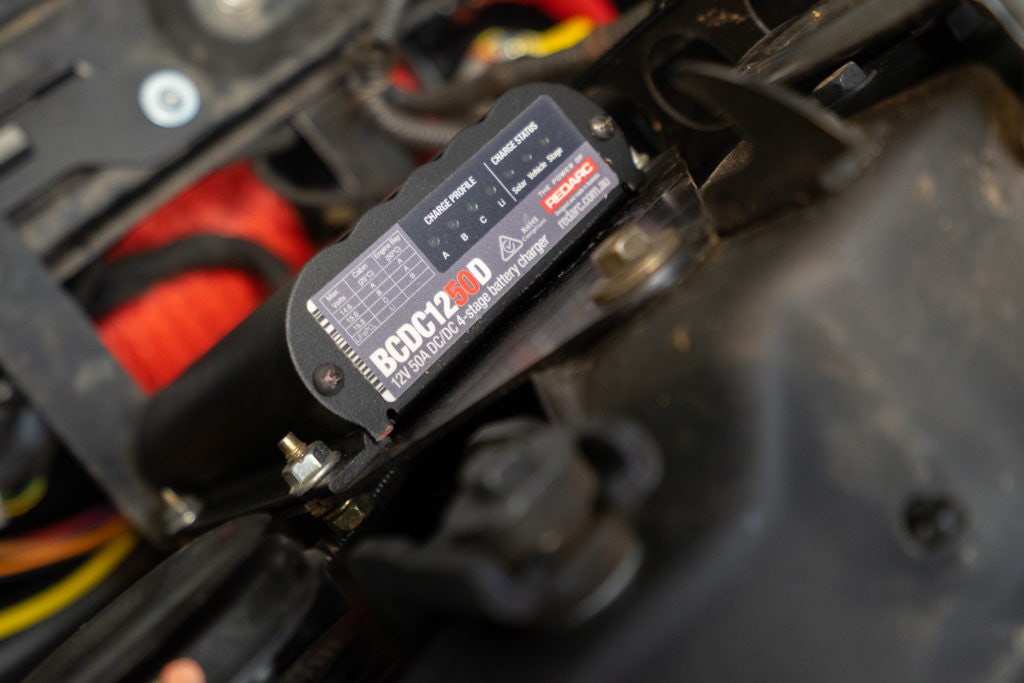 If you want your batteries charged in a flash, it is worth looking at the REDARC BCDC1250D. It is designed to be used in conjunction with larger battery banks of 200 Ah and larger. It also works with all common battery types, including lithium which is becoming more popular in both vehicles and camper trailers.
When on the road, Mike uses a combination of his REDARC Manager30 battery management system with the BCDC1250D "the chargers just keep getting faster, which paired with lithium batteries, continues to make off-grid power easier and easier". This combination allows for reliable and fast power to your battery systems.
Installing the Charger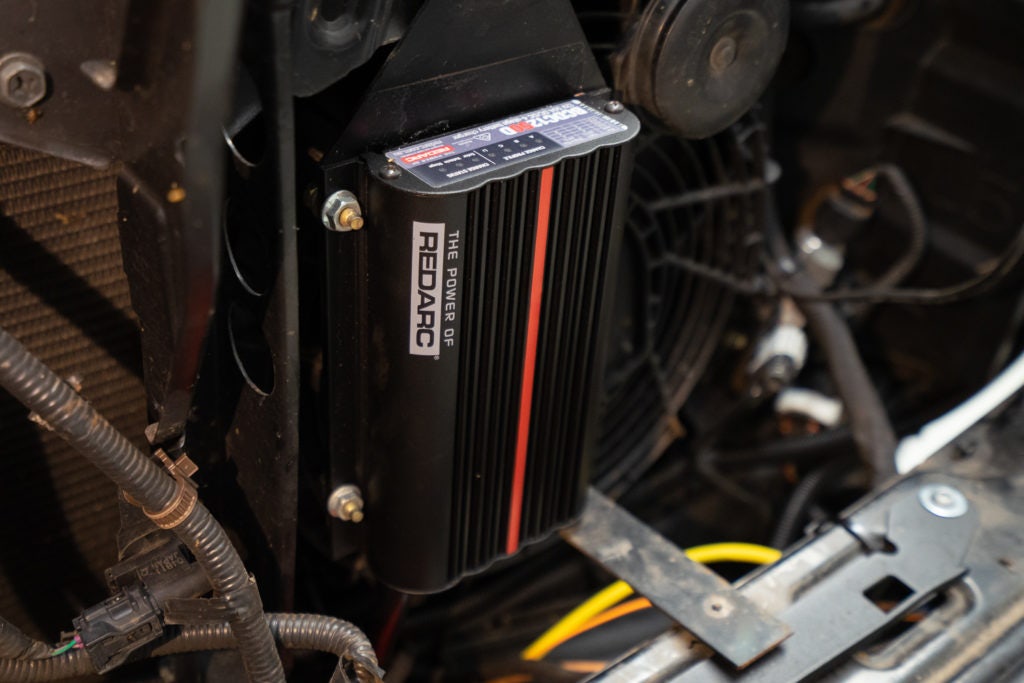 The BCDC1250D is designed to withstand extreme climatic conditions. However, it does perform best when it is not mounted inside a hot engine bay. Most commonly, they are installed in the front of the radiator where there is a cooling airflow which ensures optimal performance.
Mike commented on the installation saying, "The BCDC1250D is simple to install and easy to wire up to an Anderson plug to allow solar in, this gives me flexibility when free camping. If I want to stay an extra day or two I can, as I don't have to rely on mains power.
REDARC also sell a range of BCDC Mounting Brackets designed for a Toyota 200 Series, Toyota 70 Series, Toyota Prado, Toyota Hilux and ISUZU D-MAX. These mounting brackets assist in improving the installation process, making it easier and quicker to wire your DCDC charger.
This article has been republished with permission from Mike Collister, to read the full article, click here.