4WDing, camping, fishing and adventure enthusiast Out&Back Offroad believe there is no distance too far and no track too hard. And with an ethos like that it's no wonder that when they decided to upgrade their touring setup to a kitted up dual cab setup, they weren't going to be caught short...
Starting small to walking tall
You learn pretty quickly that the poor man pays twice.
When we were still rolling around in a wagon (before the dual cab conversion) we ran a fairly basic dual battery setup. Just an under bonnet with an isolator kind of job, it wasn't the cheapest on the market but it most certainly wasn't top of the line.
When we just did weekenders it did the job for us most of the time, but I was having to constantly monitor what was going on with the batteries and the fridge running out of power wasn't uncommon. This really became an issue when I spent a month up in the Cape during an unusually out of season wet period. I lost a lot of food, but mostly, I lost my patience.
Making plans for the future
It was on this trip that I decided I'd undertake what I had always considered; a dual cab conversion and full canopy setup to go with it.
If I was doing it, there was no chance I was doing it in halves. As soon as the vehicle was handed over I began scouring the internet for ideas on power setups, but I may as well not have bothered. I'd eyed off REDARC's range of power products for a long time and had already set my eyes on a Manager30.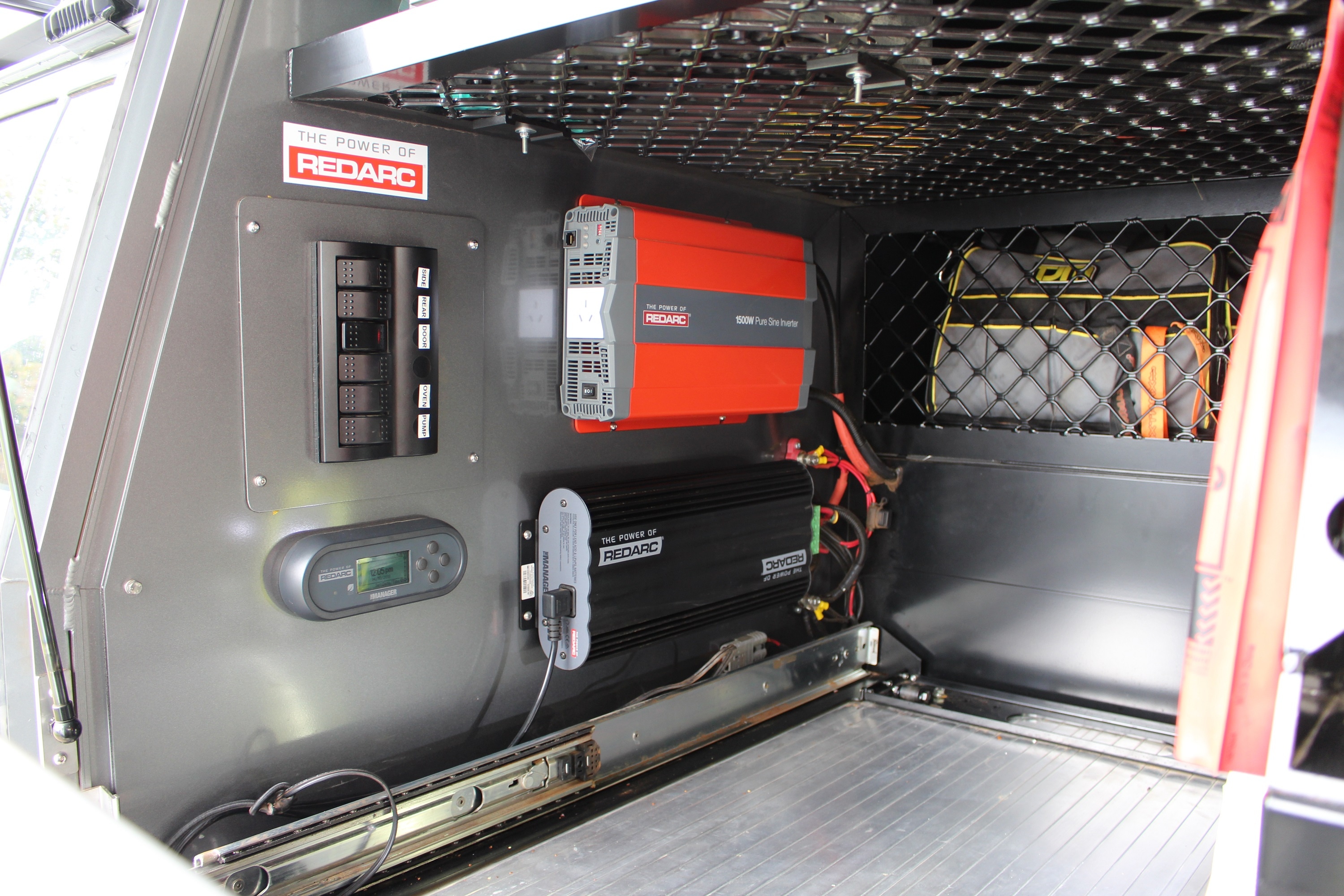 With inputs for 12v, solar and 240v there was nothing that came close, especially all in the one unit. Add in a monitor and controller that can be remotely mounted anywhere you like and it is little wonder why we ended up where we first started looking.
Freedom to just plugin and walk away
One of the biggest things for me is the 240v input, being able to pull into a powered site when driving between the remote destinations is awesome, plug in and walk away. This is even better when you can plug the generator in, in the scrub. The Manager30 is also intelligent enough to select where it takes its power from. Let's say the geny is cranking away in the background but the sun is pumping some serious light, well this Battery Management System is going to take every last ounce of power from our roof mounted REDARC solar panel before it tops up the rest from the generator! How good is that?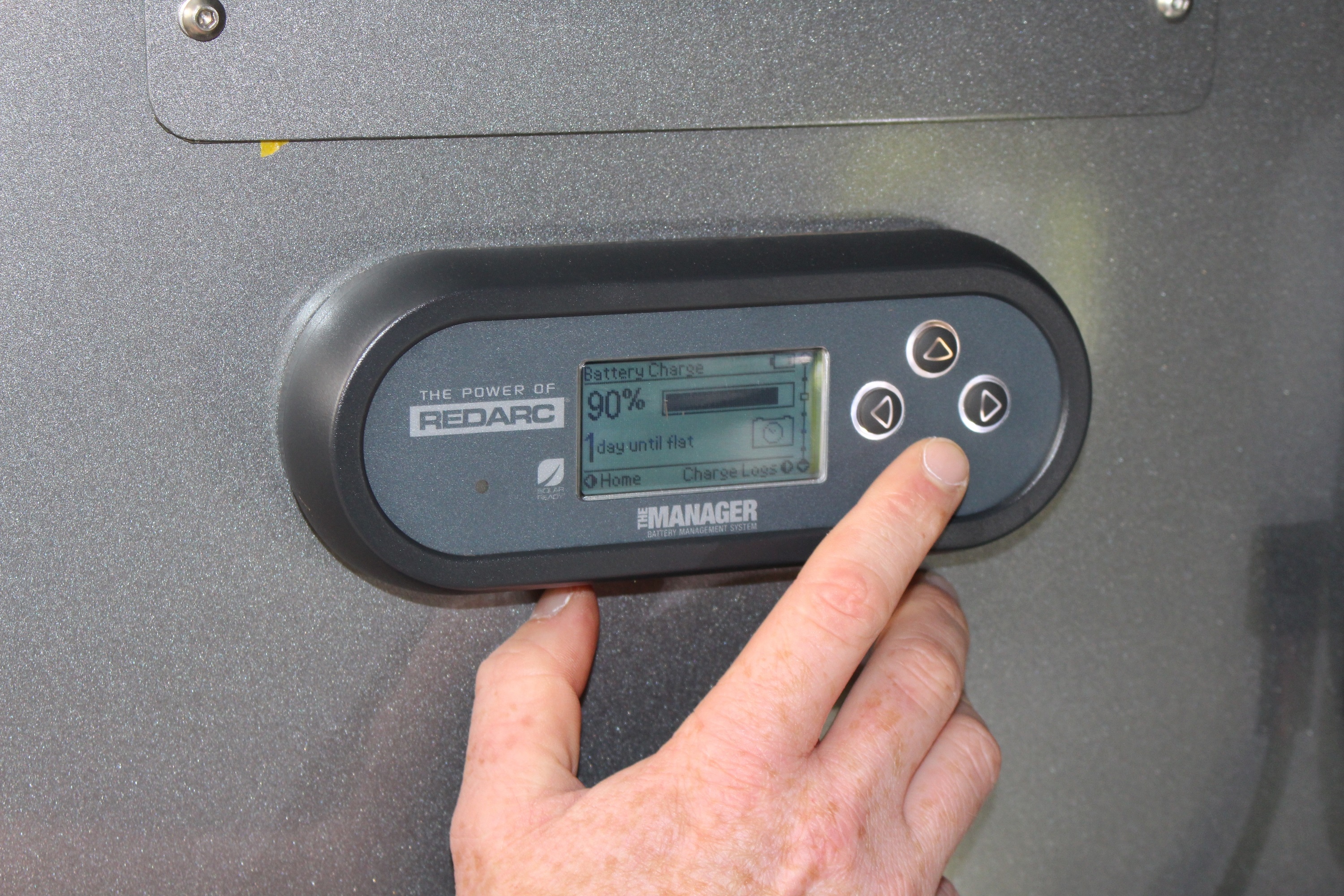 The other thing that makes our life on the road that much easier is the controller itself. We can quickly and easily check what battery percentage we have, how many volts that battery is sitting at and exactly how many amps are coming out and going in. All at the press of a button. It will also show us what is providing the power and how much, so if the sun is shining enough, we know that the generator doesn't even have to be on.
Risk free device charging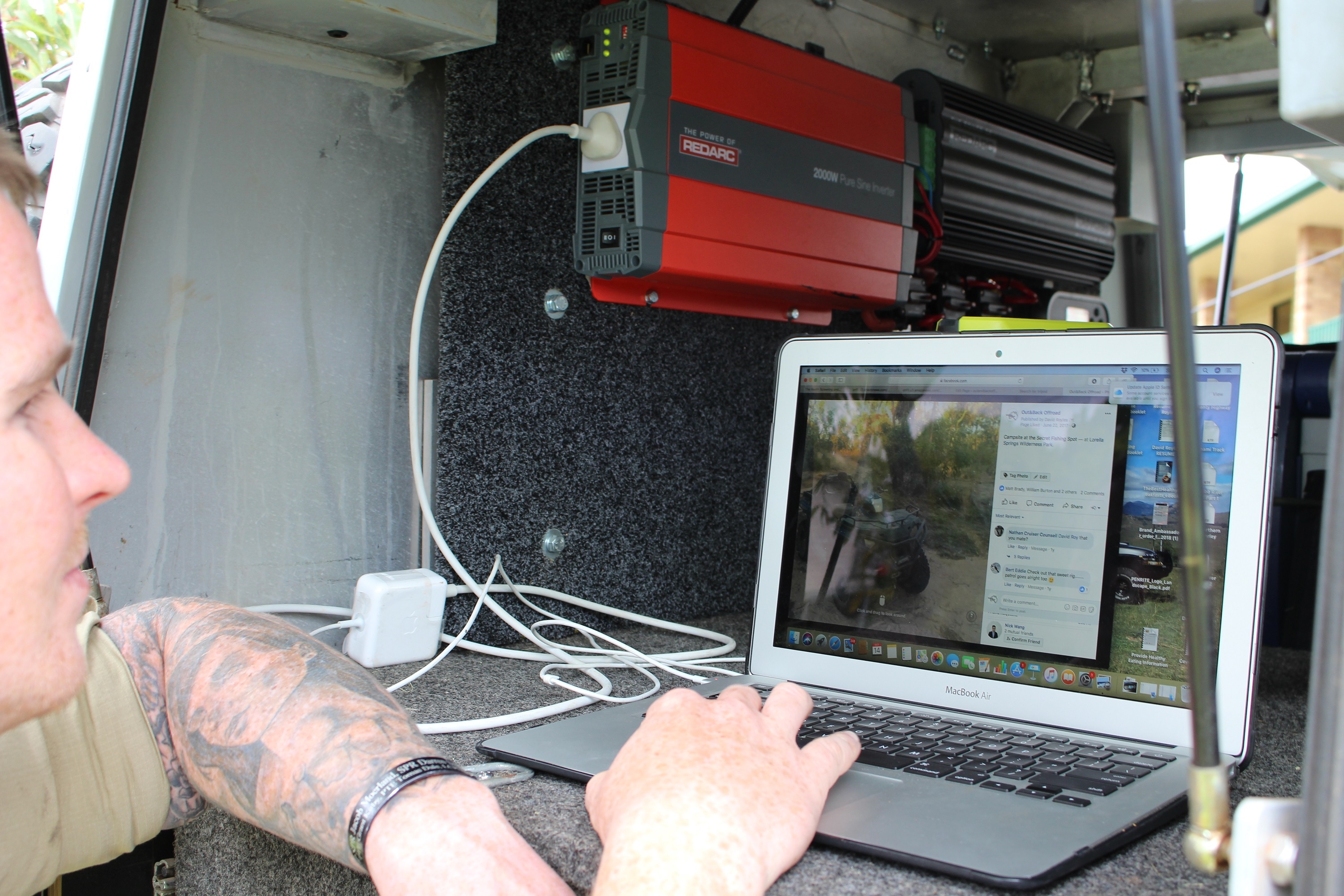 With all the mod cons of modern travel, most battery setups are incorporating some kind of inverter. Inverters are a bit more than just power up and plug in, there is a requirement to know exactly what you want to power and what sort of inverter you need to do that job. Size does matter, so if you try to save some dollars and go for the smallest wattage you can squeeze in, well, it's probably not going to do the job and if it isn't the right type of inverter you could damage your electronics.
Our 1500w pure sine wave inverter from REDARC has copped a flogging since we installed it, mainly from the hair straightener! But when we needed to charge the camera batteries or laptop it did exactly what it was intended to do.
Last year we drove 3 months of some of Australia's worst roads, the kind of roads that destroy anything that isn't up to task. We had some pretty crazy things go wrong but at no stage did we have an issue with our 12v setup. So when we made the massive call to do a trip with two vehicles and do a build on another Patrol, we didn't hesitate to run REDARC products.
The only change we made? Well let's just say the hair straightener and hair dryer have a few more watts to play with!
Out&Back Offroad offer a host of travel and vehicle tips on their Facebook, Instagram and YouTube channels.