It's clear that Shaun Whale from 4WD Action is no new kid on the block, he's been doing what most blokes (and gals) would dream of for years. Watching him traverse all over the country is enough to make you green with envy. But Shaun is as humble and down to earth as they come.
We sat down with Shaun recently to talk about how he started, his favourite camped cooked meal, and how you too can start getting into the off-road lifestyle.

1. Can you give us some background to 4WD Action and how you started with the magazine and DVDs?
I started working for 4WD Monthly (as it was called back then) a bit over 10 years ago. I was very much a junior running errands, washing 4WDs, and contributing to the eNewsletter and basic departments of the magazine. Before that, I studied Journalism and was working as a finance journalist (I still find it hard to believe that was my first writing job). As you can imagine it wasn't a hard decision to leave that job and chase my passion.
Like anything, when you are extremely passionate about what you do it hardly seems like work at all. I started writing full time for the magazine and going on the odd DVD trip and after three years became the editor. Skip to a couple of years later and I was the Group Publisher looking after all the leisure titles from fishing to caravanning.
This was a great role, but it did mean that I was often too busy in the office to go bush, so something had to change. I was most passionate about the Aussie bush and travelling this great country of ours, and for the last three years, I've been a full-time DVD presenter with 4WD Action. Getting paid to travel to the best 4WD destinations in the country, what a dream gig eh?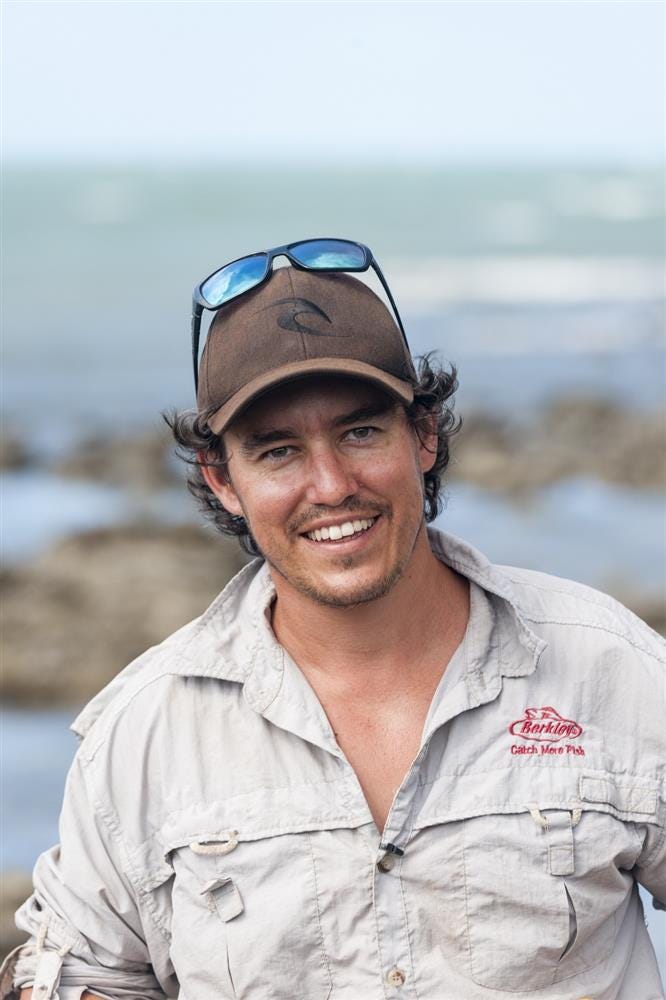 2. So what makes 4WD Action so appealing to its followers do you think?
4WD Action has always been aimed at the real 4WD enthusiasts who are as passionate about the off-road lifestyle as the people that put the magazine and DVDs together. We've always been about inspiring people to get outdoors and use their 4WD for what it was built for, no matter what their budget is.
I think on top of that, the people you will see working at 4WD Action are the real deal and we don't take ourselves too seriously. We're not toffee-nosed journalists who are more interested in how cushy a seat is and if there are enough drink holders for their morning lattes. We get underneath a vehicle and roll in the dirt to see if that 4WD has a locker! But most importantly, 4WD Action gets more families out in the bush and I reckon that's what we do best.
3. What's the best and hardest part of your job?
Ah, that's a tough one as I do have the best job (if you can call it that) a bloke could ever ask for. But if I was to narrow it down, the best part of my job has to be travelling to some of the most remote places in the country and being able to drive amazing tracks, camp at stunning places, and fish some of the best bits of water.
Also, I get to meet some pretty amazing people around the country. The hardest part would have to be the amount of time I spend away from home and loved ones, I spend around 8 months of the year on the road.
4. What's your dream rig?
I reckon my 79 Series is my dream rig, it does everything I need it to do well. But, if I was to add another 4WD to my shed it would be an 80-series chopped into an extra cab. It would have a 5-speed auto-matched up to a worked 1HD-FTE making a nice 200kw on 35s… hang on a second while I wipe the drool up.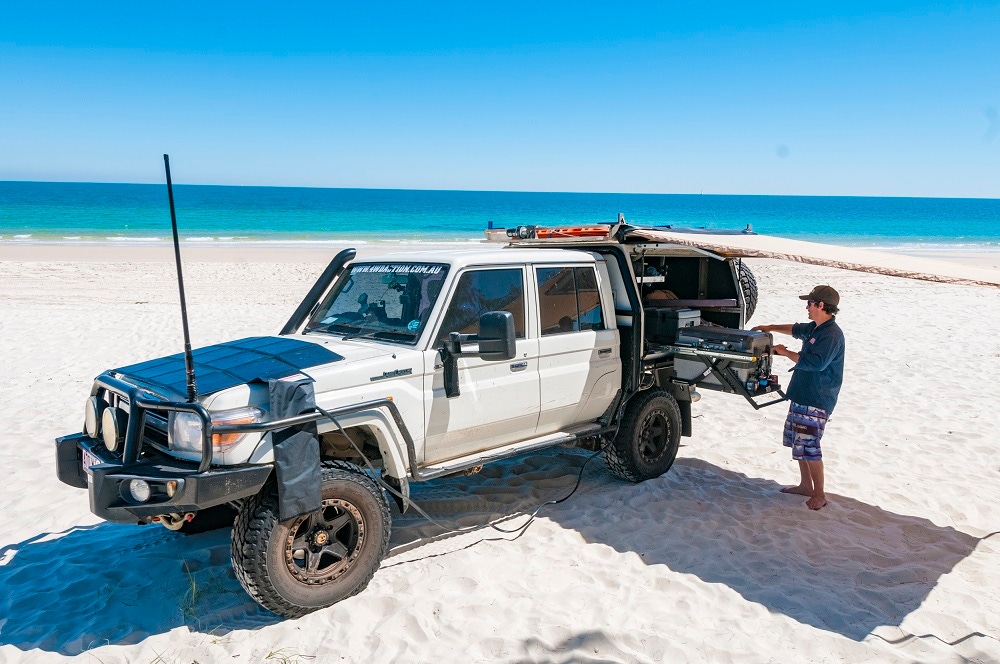 5. How does someone get into the off-road lifestyle? What's your number one tip?
Make plans, not excuses. Use the vehicle you have now and don't be concerned that your 4WD doesn't have twin lockers and a big suspension lift. Do a bunch of weekenders to get a feel for it and start planning a big trip for a week or more. Too many people think they need to drop an open cheque book off at their local 4WD shop to get into 4WD – you don't, the best mod you can make to your 4WD is a tank full of fuel.
6. Ok, what are the top three gadgets you'd put into your rig?
(1) Winch: It gives me the confidence to go just about anywhere.
(2) A 40amp In-Vehicle Battery Charger and two auxiliary batteries: In my opinion, you can never have enough 12V power when you're off-road and you need to be able to charge your aux batteries quickly when you're out 4WDing so you can keep your fridge going and camp lights on each evening.
(3) A 12V fridge: It's just so convenient compared to an esky when you go bush for a week or more. Beer doesn't keep itself cold!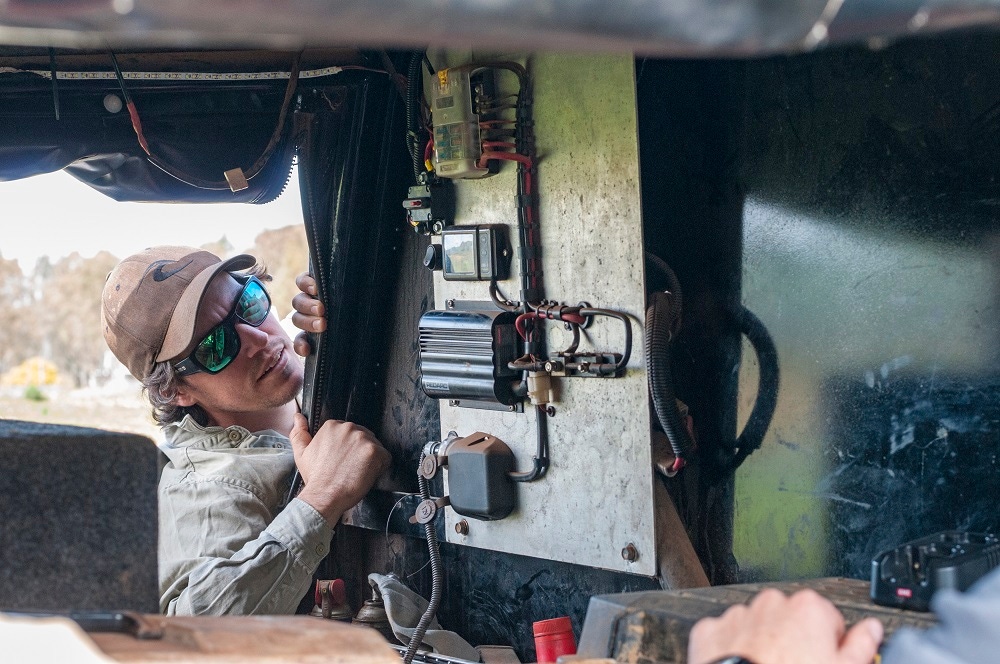 7. What is your best off-road destination and where haven't you been yet?
My favourite place in Australia is anywhere remote in the Top End, but if I was to narrow that down I'd have to say the Kimberley and in particular, off the Gibb River road to some of the more out of the way places. One place that I haven't yet been that I really want to is the Coral Coast of WA, that's on my bucket list for sure!
8. What is your favourite camp-cooked meal?
That would be a toss-up between my infamous curried-sausages or a freshly caught barramundi placed straight on the coals.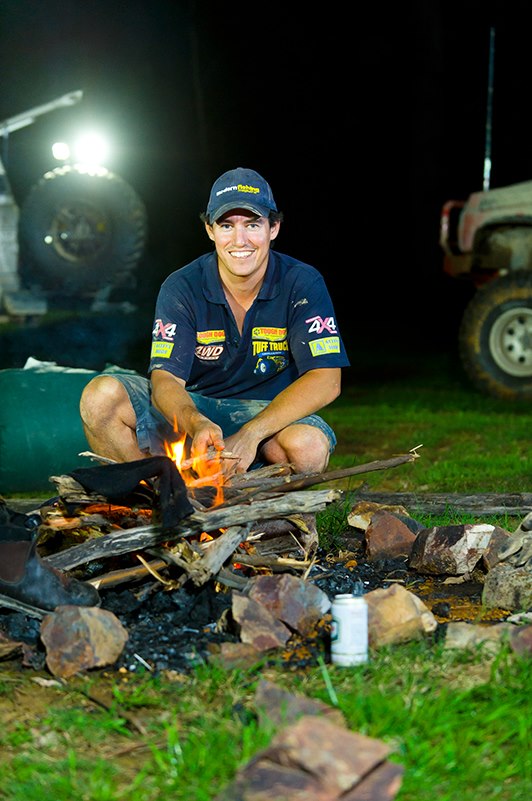 9. What do you listen to on the drive to nowhere?
I listen to most types of music, but it's hard to beat cranking Bow River by Cold Chisel in a noisy diesel when you're chasing white lines.
10. How do you like to unwind after a hard day of filming?
My favourite way is to grab a fishing rod and a few lures out of my 4WD and go for a cast for an hour. From barra up north to trout down south, I'm obsessed with all forms of fishing and just can't get enough of it. Some people do yoga or meditate, I fish.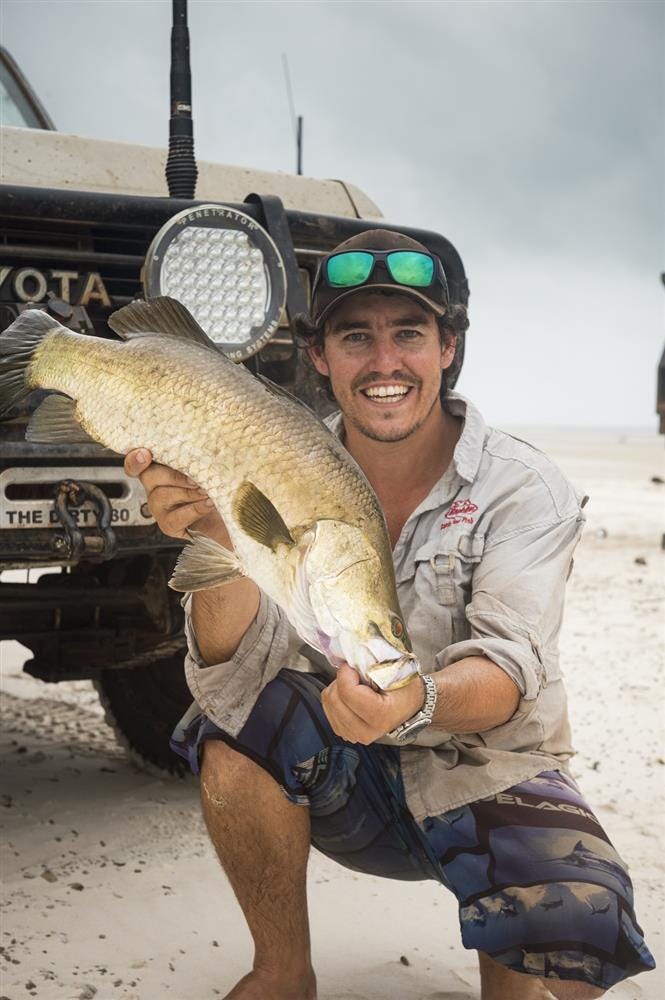 11. We've just started working together, what do you feel makes this partnership so successful?
For me, I like to align myself with companies that make great quality gear and understand what 4WDers and adventurers need. I live out of my 4WD for around 8 months of the year and I believe that with the REDARC products that I have in my 4WD I can do this with the comforts of home no matter how far away from civilisation I might be.
I've had the same REDARC charging system in the back of the Dirty 30 for at least 5 years now. In that time, that vehicle has driven just about every tough track in the country, been flooded more times than I care to remember, has been literally shaken to pieces from the worst dirt roads in the country, rolled-over in Coffs Harbour, cut several new tracks up in the Top End and I don't think I've even needed to change a fuse on my 12V setup.
It just works and never lets me down, despite subjecting it to the toughest conditions Australia can offer, year after year. It's not very often you can team up with a company that is so passionate about quality and innovation, plus speaks 4WD.
Looking to start your 4x4, camper trailer or caravan upgrade but not sure what products will allow you to travel the way you want? Take the REDARC Hilux product tour to find out what products are best for your power management and towing needs.