With all the comforts of home in the back of his dual cab ute, Roaming Lost's John Kingston has designed his RAM to be the ultimate touring machine. Perfect for not only staying off grid but creating content no matter where he is. We had a chat to John to find out why he chose to kit out his rig the way he did.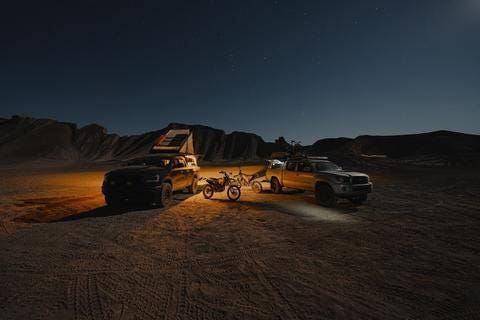 What is your vehicle make/model/year and why did you choose this over other options?
I have a 2020 RAM 1500 Rebel EcoDiesel, I chose this vehicle specifically for the fuel economy as well as the overall power and payload.
Tell us a bit about your setup and why you chose to go down this path?
The car was meant for long distance travel along with creating content on the road. I wanted to design a setup for off grid photo and video production.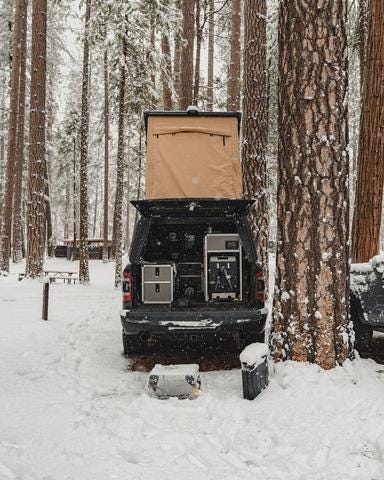 What products did you choose to support this travel goal?
The main products I wanted to include were the Super Pacific camper build out and seat delete setup along with the RedVision and Manager30 kit to control all the power components and my 12V devices.
How have you considered space in your setup and what considerations have you had to make when deciding to live in your vehicle?
I wanted to make it as comfortable as possible so choosing the right gear was so important to me. Considering the space is small, making use of ALL the storage and power while on the road was important when designing the setup.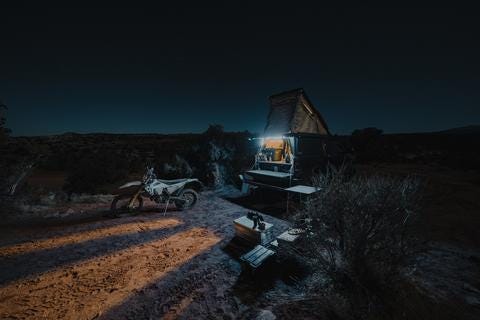 How does your setup make camping more comfortable and how are you able to spend an extended period of time off grid?

It does an amazing job which makes it so much easier to be on the road and means we can spend as much time off-grid as possible.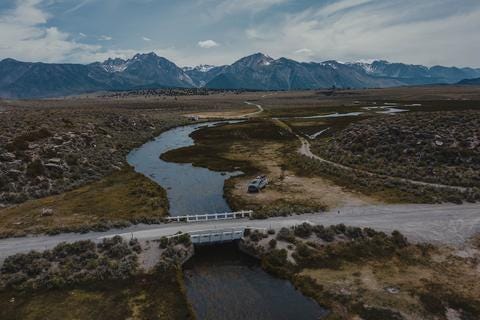 What have been the best improvements you've made?
The best improvement has to be having the 100AH power on board. Since we need to keep batteries charged and fridges cold! We literally can't live without a fridge, food, and some water, but my favourite luxury has to be having the camper setup.

What REDARC products do you have on-board and why did you choose them?
Redvision and the Manager30. I chose RedVision because it's the brains of all the electrical and makes working on and using it super easy. The Manager30 keeps my 100Ah lithium battery charged on the road, or at home with mains power.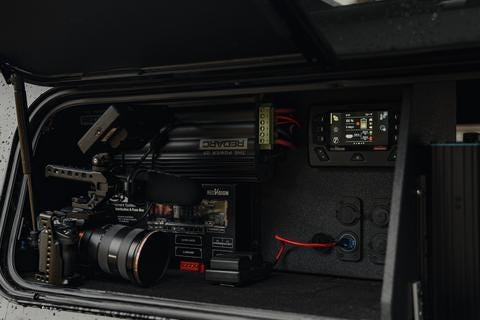 Do you have any upgrades planned or improvements on the horizon?

I don't think you're ever done with a build, right?! But next improvement has to be suspension and then we are done for the time being and it will be time to really use it.
What has been the most rewarding or surprising thing about your setup?

It makes jumping in the truck and heading out so easy! It's quite refreshing to know it's always ready to go. I think the most rewarding thing ties in to how easy it is to jump in and get away. Not having to worry if we've forgotten something or it isn't there is a great way to start off a long trip. It makes you concentrate on things like a job or the purpose of the trip and just gives you more of a reason to enjoy it.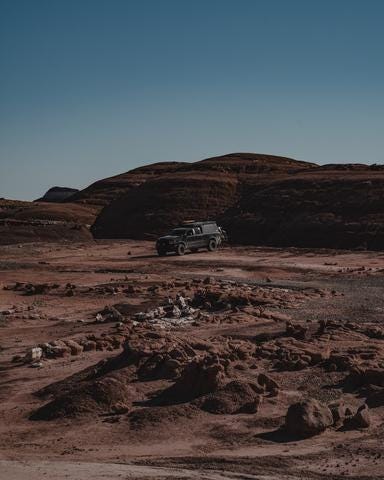 For more information on what exactly went into John's setup, check out his vehicle tour on the Roaming Lost website. If you want to see exactly how his setup allows him to travel with NO LIMITS, follow his Utah explorations below.