With one in ten Australians suffering from sleep apnoea, getting away for a few nights can be a daunting activity especially if you're limited to locations that must have access to power to run a CPAP machine. With some people waking up more than 20 times per hour each night, sleep apnoea not only effects sleep quality but can negatively impact many aspects of day-to-day life. For many sufferers, sleep apnoea means not being able to truly explore off-grid as they rely on constant power to use CPAP machines or other life-saving devices.
REDARC's portable power solution, GoBlock, is reliable enough to keep your CPAP machine going while you're camping and can be recharged quickly via solar to make sure you're never stuck with a bad night's sleep at camp again.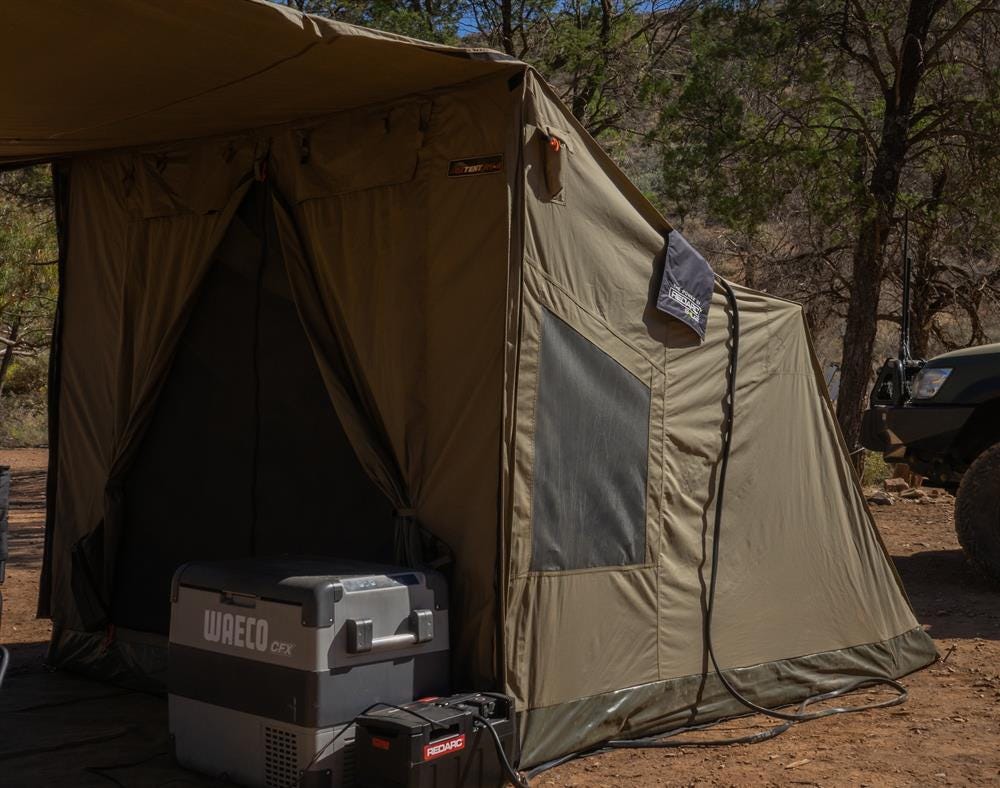 Converting DC to AC
To run a CPAP machine from your GoBlock, you'll need an inverter. As CPAP machines are generally plugged into your AC mains power, the GoBlock's DC power will need to be converted to AC which is where the inverter comes in. While the GoBlock can support up to a 600W inverter, to run your CPAP, we recommend using our 350W pure sine wave inverter and inverter connection cable.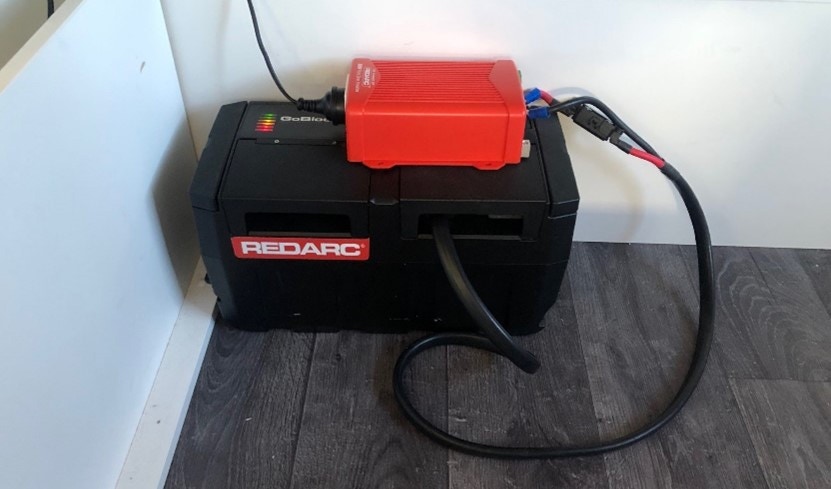 Using a CPAP machine when camping
To see how the GoBlock performed with a CPAP machine, we put it to the test. Using a ResMed CPAP machine, 100Ah GoBlock and 350W inverter we settled in for a few nights to see how it went. To keep an eye on the GoBlock's state of charge, we used the RedVision app.
On the first night, with a continuous power draw of 3.5 amps, the CPAP machine ran for six hours and drained 19% of the GoBlock's power. This left the GoBlock with 81% of power remaining (see below left image). On the second night, the CPAP machine ran for eight hours and drained 27% of power, leaving the GoBlock with 54% remaining (see below right image). Finally, on the third night, the CPAP machine was run for seven hours. This left 29% of power remaining in the GoBlock. This was without adding any extra charge during the day and solely rely on the GoBlock's existing battery charge.
Keeping it charged
If you're wanting to go on a longer trip, there's a simple way to put charge back into your GoBlock using solar. While the GoBlock can be charged by AC mains power and DC power from your vehicle, if you're relaxing at camp having to drive around to charge your GoBlock can be a hassle. With Anderson inputs, simply plug in your portable solar panel or blanket and let the sun keep you powered.
For this test, we used a 200W solar panel and managed to charge the GoBlock back to 100% in one day of good sunlight after the three nights use. This means that charging via solar every second day would charge the GoBlock back to 100% while running your CPAP machine every night.
The verdict
If you're after a portable power solution to run your CPAP machine while off-grid, look no further than REDARC's GoBlock portable dual battery system. Small enough to be packed into your car and moved around camp, it takes up no more space than a carton of beer in your vehicle or camping setup. On a single charge it has enough power to keep your CPAP machine running for three nights but with a bit of solar charging during the day, it can keep you sleeping well off-grid for much longer.