With more freedom than ever to step away from a traditional life in favour of something more mobile, many people are giving up the office for a life working on the road as a digital nomad. When all you need to do your job is a computer, working on the beach one day and in the mountains the next can be a welcome change of pace. Having constant power is necessary when you need to log on to work every day but gone are the days where this means needing an elaborate dual battery system. With REDARC's GoBlock portable power system, you can keep all your devices charged and tuck it away when you want to really disconnect.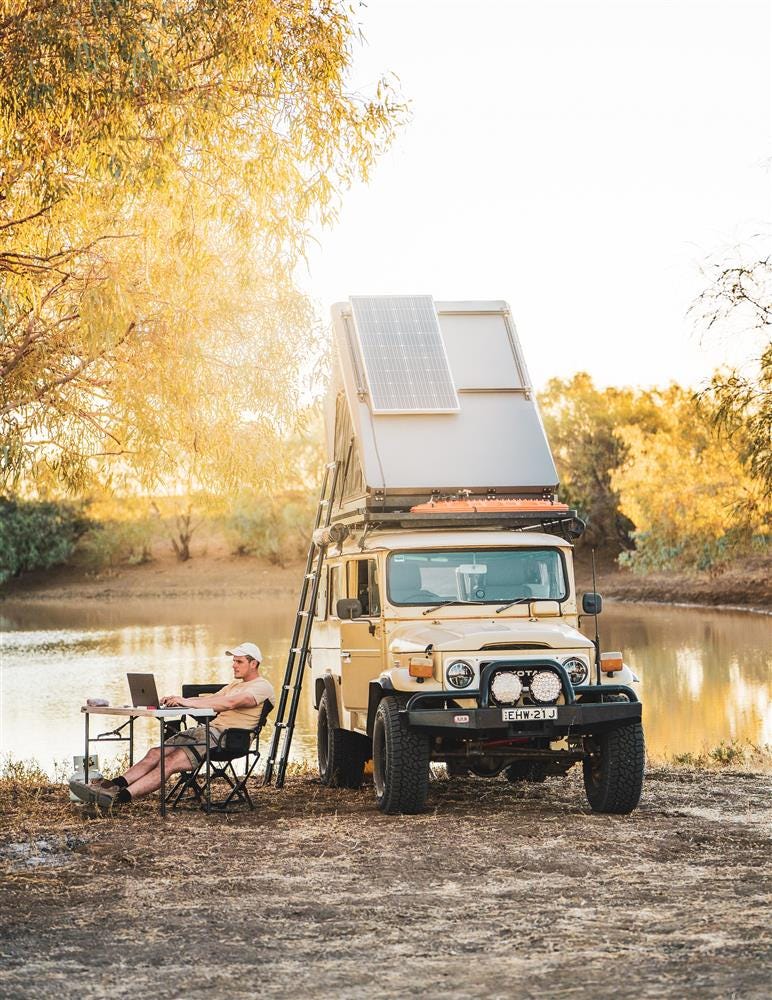 Work on the road
Keeping your laptop charged is possibly the most important gadget needed when you're looking to work on the road. There are a couple of different options when it comes to charging laptops from the GoBlock. Depending on the model of computer, 12V laptop chargers are easily available and can be plugged directly into the 12v sockets on the GoBlock. If you don't have a 12v charger or want to run other low wattage 240V devices, your second option is connecting a small pure sine wave inverter. The GoBlock can power up to a 600W inverter.
Using the Anderson connection and REDARC's GoBlock inverter connector cable you can easily connect a 350W inverter. As long as your laptop draws less than 350W, which can be found out from its product manual or via a quick Google, it can be powered via a REDARC inverter.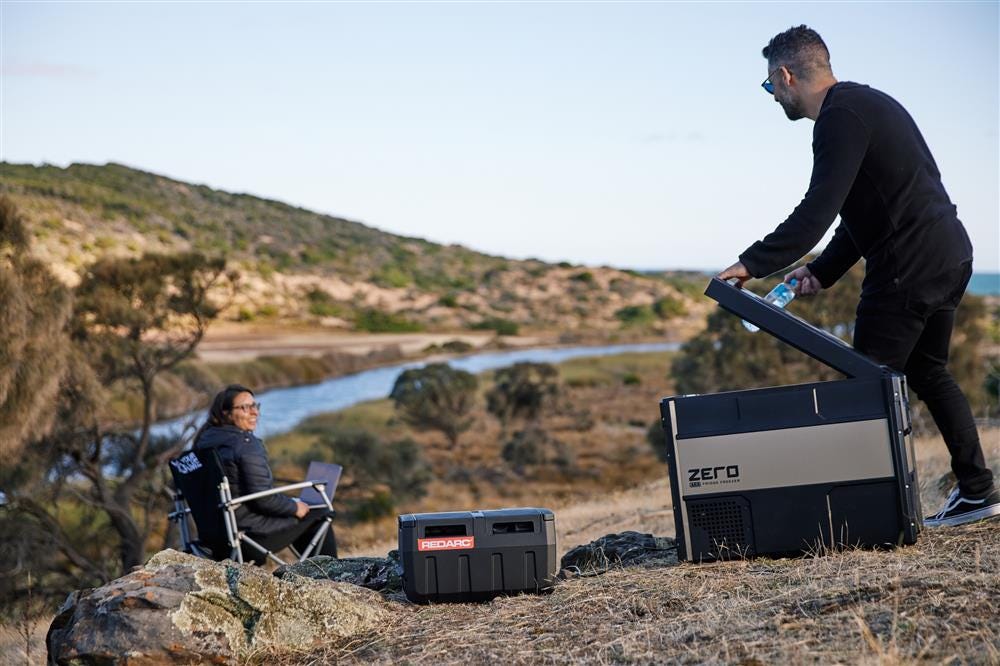 Stay connected with wifi
Internet is another crucial aspect when it comes to working on the road. Whether it's having access to emails, being able to send files or catch up with the team on a Zoom call, if you're working digitally on the road you'll need a solid Internet connection. While you can use public wifi networks, the coverage can often be spotty. Hot spotting data from your mobile phone is possibly the best option, especially if you've got plenty of allowance to spare. While this is a great choice, if you're looking to get a bit more rural, coverage can be an issue. This doesn't mean it's impossible. Many companies create mobile cellular coverage boosters that can be installed in your vehicle and plugged into a 12v socket on your GoBlock. These little devices boost the cellular signal and give you better coverage on the road.
Charge all your devices
If content creation is your wheelhouse, GoBlock is the perfect portable solution for keeping all your devices charged. From phones and tablets to cameras and drones, simply plug your charging cable into one of the USB outputs and you're good to go. Using the smartphone app, you can monitor your GoBlock's state of charge and keep an eye on how many more days of power you have left.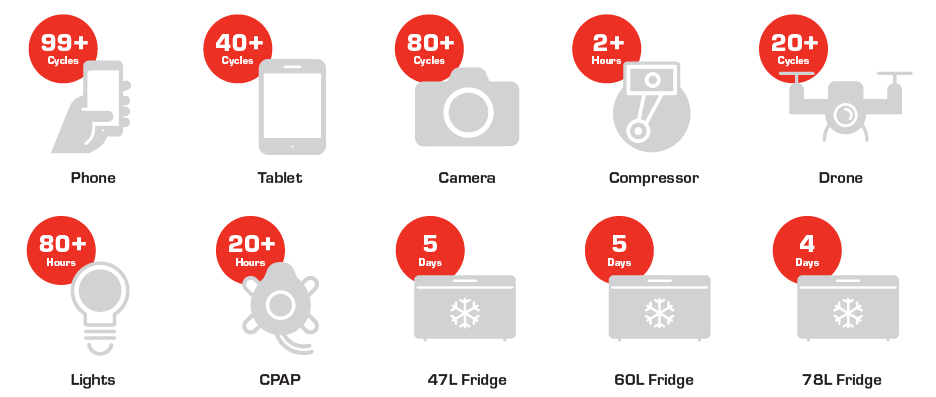 Based on the 100Ah GoBlock
Solar
If you're planning to work off-grid indefinitely you'll need a way to put some power back into your GoBlock, especially if you don't have regular access to AC mains power. Solar is the perfect solution for this. Whether you fix a panel to your roof, setup a folding panel at your campsite or prefer a solar blanket for a more compact option, solar allows you to put valuable power back into your GoBlock no matter how far off-grid you go. This keeps you on the road and creating for longer.
Learn more about how the GoBlock can power any adventure or find out about the different setups that allow you to work while on the road.