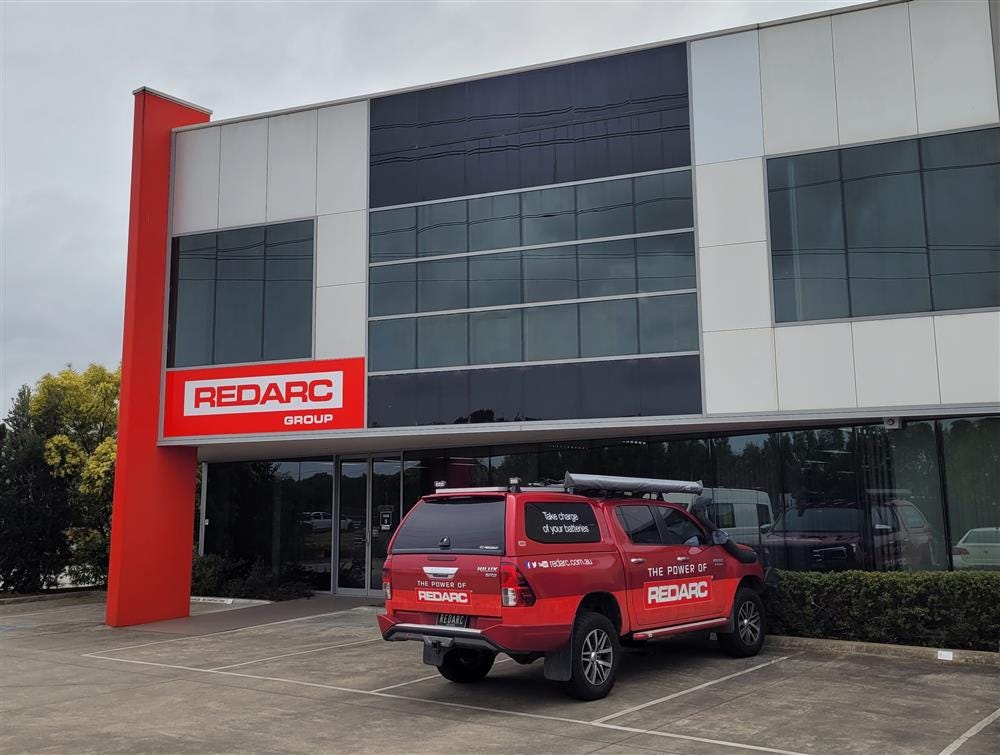 REDARC is delighted to announce the opening of our new office in Victoria. Located South East of Melbourne in the automotive district of Mulgrave, only 25 kilometres from Melbourne's central business district, the modern two storey office provides significant expansion opportunities.
This new office allows REDARC to continue to increase our national workforce, complimenting our Advanced Electronics Manufacturing Facility in Lonsdale, South Australia and our office in the Aerospace Centre in Williamtown, New South Wales.
"Setting up a Victorian office allows us to work closer with our Victorian customers including 4X4, RV, Car & Truck Vehicle Original Equipment Manufacturers, emergency services, automotive parts distributors and auto-electrical installers across the state," said Managing Director Anthony Kittel.
Having a significant presence on the eastern seaboard ensures that we are close to our key customers and markets and are able to attract high calibre talent including Electronics Design & Computer Systems Engineers, Supply Chain, Sales, Marketing and Product Management staff.
We also look forward to growing our research and collaborative partnerships with world leading local Universities and technology leading SME's.
"Mobilising new teams not only supports our growth but also our commitment to delivering exceptional customer service and continuous innovation," said Anthony.
For more information, please contact power@redarc.com.au.