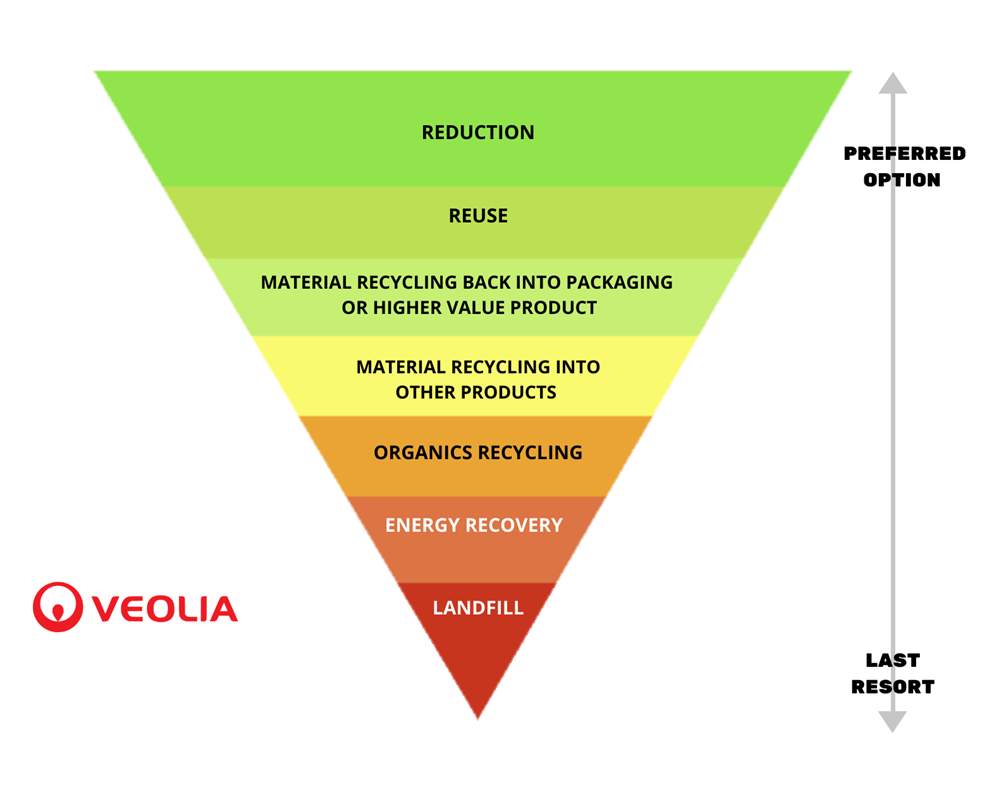 REDARC has taken a big step towards achieving zero waste to landfill by recently signing a contract with VEOLIA. This contract meant that in the last three months, more than 90% of all waste generated at REDARC avoided going to landfill.
Initiated by the REDARC Environmental Committee, we have embraced a hierarchy methodology to how the business handles waste. This hierarchy focuses on reduction and reusing materials before moving into recycling options and energy recovery, with landfill being an absolute last resort. With VEOLIA managing REDARC's waste, we have taken a step up the waste hierarchy pyramid with most of our waste now at least in the recovery stage.
VEOLIA has over 40 years' experience in Australia and New Zealand in water, waste, and energy management and provide integrated environmental solutions across the Heavy Industry, Commercial and Municipal sectors.
To further this landfill reduction methodology, REDARC is encouraging all staff on site to be thoughtful about how they dispose of waste, and to consider whether it can be recycled, reused, or reduced.
As one of REDARC's key values, we are committed to going beyond compliance and being socially responsible. This is done by anticipating and addressing potential issues before they occur and operating in a manner that will preserve the environment for future generations
The Environmental Committee exist to make sure that REDARC is constantly reviewing and improving upon new and existing environmental policies. Made up of employees from all areas of the business, they hold quarterly meetings to ensure that progress is constantly being made towards our environmental goals.
For more information visit www.redarc.com.au/our-values.