LIVE LIFE WHERE YOU DECIDE
For some, the view out the back window matters a whole lot more than square meterage. Van life is the freedom to park and crawl into bed, the freedom to live life wherever you pull up, the freedom to be on the beach today and in the bush tomorrow.
There's nothing more liberating than roaming the unknown — the places where roads aren't actually roads, and the horizon has no end. To go off the grid, you've got to be on your game. You have to be prepared for every possibility, and your gear can't let you down.
REDARC is here to power your adventure, from coast to coast, no matter what lies between, with rugged, Outback-tested battery chargers, battery management systems and customizable vehicle management allowing you to control every device from one central pad or your smartphone. Get the information you need on how to rig up and load out to be fully prepared for off-grid life.
Whether you're just starting your vanlife journey or looking to level up your van build, REDARC has a solution. REDARC can provide you with the knowledge and gear you need to set up, get out and go wherever your tyres can take you without having to worry about if your mobile home will hold up. With REDARC gear you can roam from coast to coast and live that here today, gone tomorrow lifestyle.
BENEFITS OF OUTFITTING A VAN
One of the benefits when considering van life over other forms of travel is the lack of setup required. When you're living in a self-contained van there's no need to worry about getting to your next campsite with enough time or daylight to setup tents or caravans, simply park and crawl into bed. Being self-contained, with all your living fixed spaces inside the van, means that even a bout of bad weather doesn't leave you sitting in the tent or hiding in the car until it passes.
TAKE MORE COMFORTS ON THE ROAD
One of the reasons many van lifers choose a van over other modes of travel is its customizability. Whether you're building it yourself or having someone fit it out for you, the setup options are almost endless. Permanent beds, folding beds, kitchens, bathrooms, tables, drawers, cupboards, if you can dream it someone has probably put it in their van. Being such a growing movement there is no shortage of build inspiration out there, and there are very few limits to what you can include to make your van build perfect for you.
When adding a dual battery system to your van, you have extra battery power to draw on to run your fridge, camera gear or just necessities on the road. While adding solar panels means you can setup camp for days, even weeks at a time, and add charge back in to enjoy the moment even longer.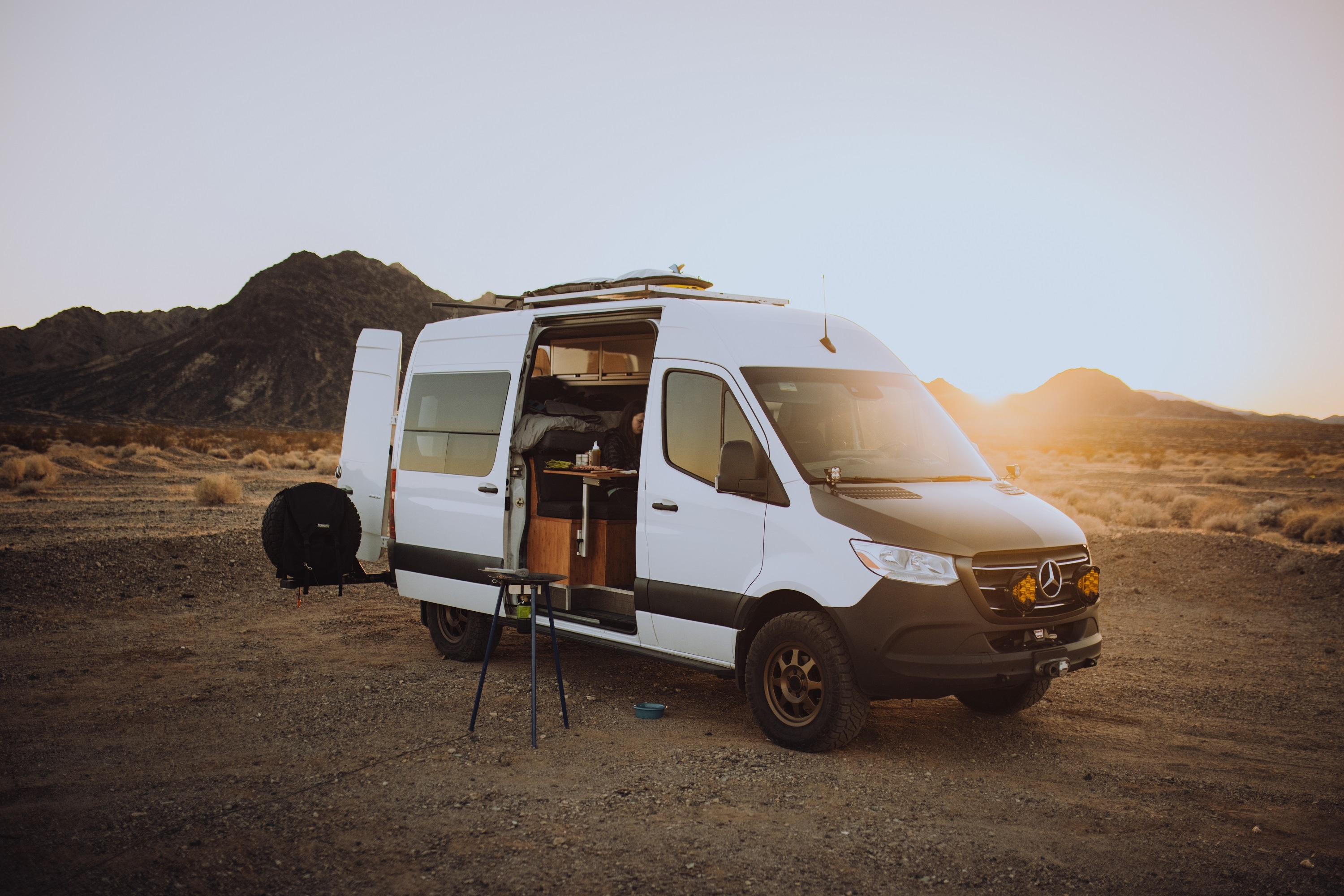 HOW TO DESIGN THE PERFECT POWER SYSTEM
Power is critical to vanlife, there's no question about it. We've made designing a vanlife power setup simple.
HOW TO POWER A PORTABLE FRIDGE IN YOUR 4WD
Are you sick of eating the same old sandwiches and drinking warm beer when you get the chance to hit the road? REDARC are here to help shed some light on how you can power a 12V fridge in your rig.
THE INS AND OUTS OF INVERTERS
Pure Sine Wave Inverters are handy devices that can take life on the road to the next level. Allowing you to plug in and power any device or appliance you would use at home without having to find a 12 or 24-volt alternative.
MUST HAVE ACCESSORIES FOR OFF-GRID LIVING
Power is an essential part of vanlife and we've put together a list of some of the top accessories we recommend to people looking to embark on their vanlife journey.