WHO IS BISON OVERLAND CAMPERS?
AAL started in late 2018, after we moved our entire family to southwestern Utah to start the business. If you want to catch fish, you go to where the fish are. If you want to adventure, you move to the Southwest. We do things on the weekend that most people plan all year to do. That experience is absolutely priceless in R&D as we are putting our products under real world tests, every weekend.
WHAT IS YOUR SPECIALTY?
Flatbed Pop-Up Camper Shells. We are offering fully outfitted now, and we have moved to a Composite Construction option as well!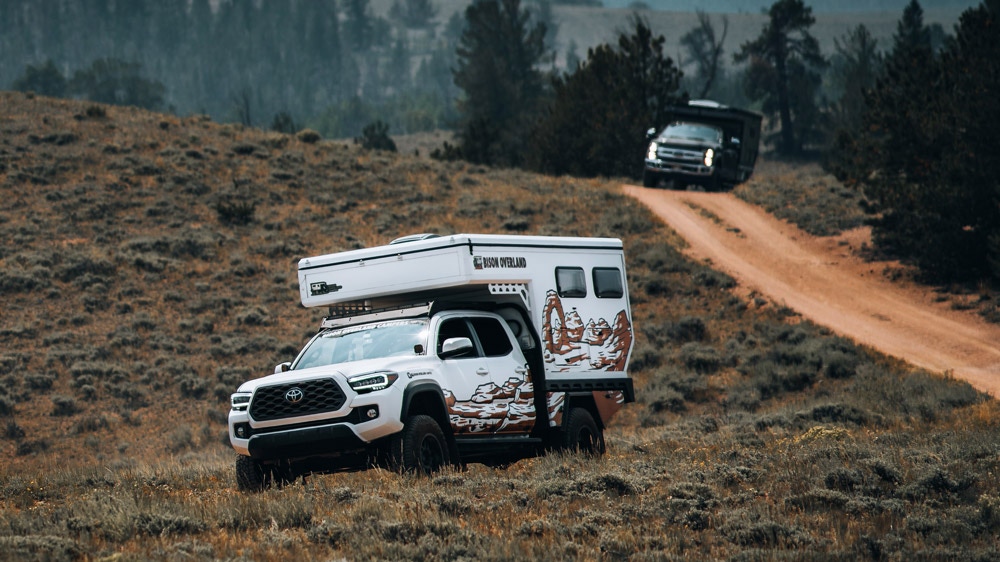 WHAT REDARC PRODUCTS DO YOU STOCK / INSTALL?
We use The Total Vehicle Management System on most build and we now use the new solar range.
WHAT IS YOUR FAVORITE REDARC PRODUCT AND WHY?
The BCDC1225D is definitely at the top of our list. That product allows us to intelligently keep our auxiliary batteries topped off. We fight for every ounce of space in most of our supported vehicles. The compact size of the BCDC is critical to them working within our space requirements.
WHAT'S YOUR FAVORITE BUILD YOU'VE WORKED ON AND WHY?
Its hard to say. Our Garage Build that is outfitted with the TVMS (Total Vehicle Management System) is the first of its kind offering a built in Garage with roll out tray capable of holding 1500lbs, or more realistically, two mountain bikes and all your gear.
LOCATION
BISON OVERLAND CAMPERS
13711 E 66th St N
Owasso, OK 74055, USA

phone:+1 918-401-4380
email: drew@bisonoverland.com
Copyright © 2022 REDARC. All rights reserved.