In late 2015 I had enough of my job after being in the same place for 23 years. After one rough week, I jokingly said to my wife, 'why don't we just get out and do a trip around Australia?'. Not surprisingly she said, 'let's do it!' Since then it's been all systems go with research, planning and lots of buying! We headed to Mackay in April 2017 to finish things off in the vehicle and caravan and look to finally hit the road in July 2017.
Anyone who has already been around Australia or traveled a lot will fully understand just how much planning and research goes into it. We had never camped before, well except for when we were kids! Nor had we done much four-wheel driving. As you can imagine, our plans have been ambitious and definitely out of our comfort zone.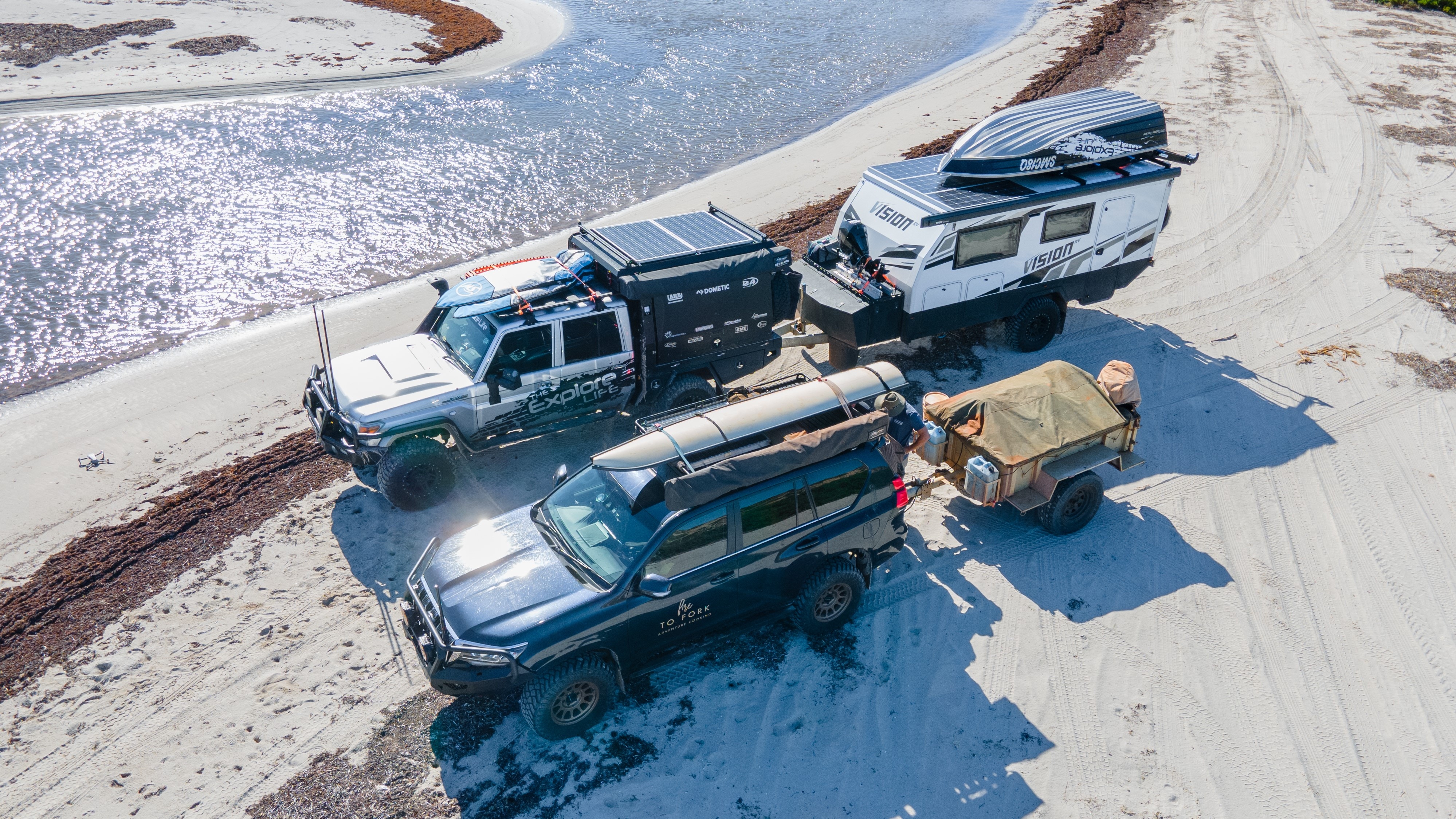 One of the first big decisions we had to make was what we would drive, and the second was what we would sleep in. After months of debate and looking at options, we decided that a 200 series Landcruiser and caravan with toilet and shower was going to suit us best. We plan to have the caravan as our base, but be set up so that we could go to more remote places (i.e. Cape York Peninsula) in the Cruiser.
Since we've never had a caravan before, and obviously having never towed one, safety has been paramount to a lot of our decisions. We'd researched a lot and found that one of the most important things to have installed is an Electric Brake Controller. This is a device that is installed in your vehicle and activates the caravan brakes when the vehicle's brakes are applied. We found that there is two basic types – a proportional brake controller and a time-delayed brake controller.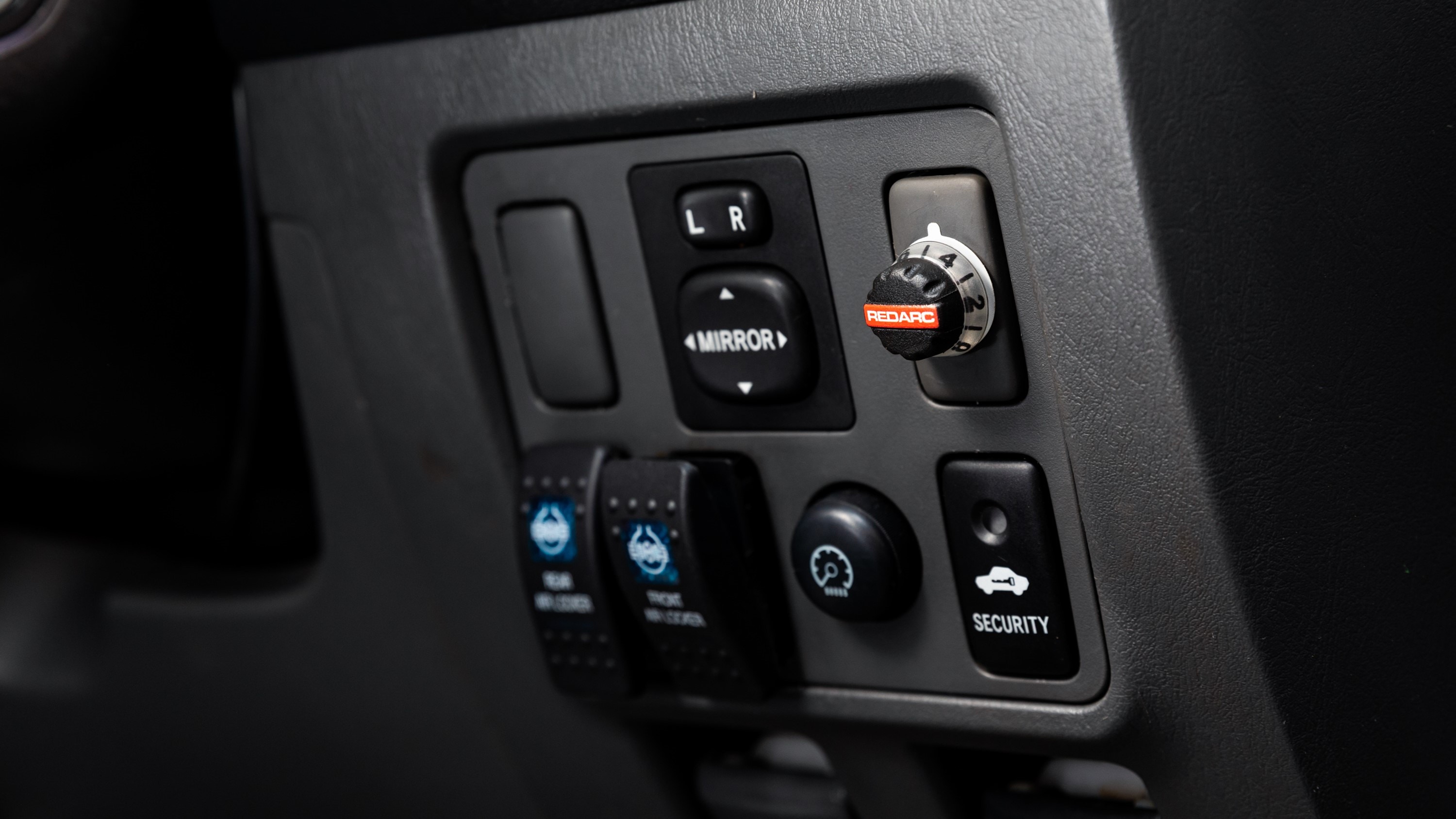 The proportional brake controller basically senses how the vehicle is slowing or stopping and applies the caravans brakes with the same pressure. So, if the vehicle brakes are applied hard, then the controller will activate the caravan brakes just as hard. The time-delayed brake controller activates the caravan's brakes with a pre-set pressure (power output) and rate of application (sync), all previously set by you. With this type, there is a delay between the time you apply the brakes on the vehicle, and when the brakes reach their pre-set pressure on the caravan. The advantage of a proportional brake controller is that the braking is much smoother, and effective, therefore safer. There is also less wear on both the vehicle and caravan brakes. For us it was a no-brainer, this was the one we needed.
There are few proportional brake controllers on the market, so it was important for us to get one that met our needs. Since our Cruiser was a Sahara, there was already a lot of extras in the driver's area, excluding the 'other' things we knew we were getting (e.g. UHF, rear locker switch, lightbar switch, etc.). So, a small brake controller unit was important. Given that we were new to electric brake controllers, we wanted one that would auto calibrate, so we didn't have to muck around and calibrate it.
Obviously not something you want to mess up. Similarly, given that we had minimal experience towing, we wanted an electric brake controller that would have an auto setting, whilst we got used to how it all worked, but also have a manual setting that we could use when we got more experience. From our research, the best one we found that met our needs was the REDARC Tow-Pro Elite. This unit was exactly what we were after and even has a manual override for when you want to apply a little more braking to the caravan than to the vehicle if required.
We had the REDARC Tow-Pro Elite installed at Caravan World (where we bought our caravan) on the Sunshine Coast. It was simple to install and they were even impressed at how compact and tidy the unit was, and that it could be mounted in any orientation. For us, we just loved that it didn't crowd out the drivers' side, and only a small dial was mounted in the dash, whilst the rest of the unit mounted behind the dash out of sight.
When we drove away from Caravan World, with the caravan hitched up, they said it would auto calibrate and we just needed to apply the brakes about 10 times as we drove. This autocalibration was the period where the brake controller unit determines its orientation and direction of travel. The braking was a bit jerky during the auto calibration period as the brake controller wasn't fully operational, but it only took a couple of minutes and it was done. Since then you don't even know it's there, and there is no jerking or lag between the vehicle and caravan when it brakes.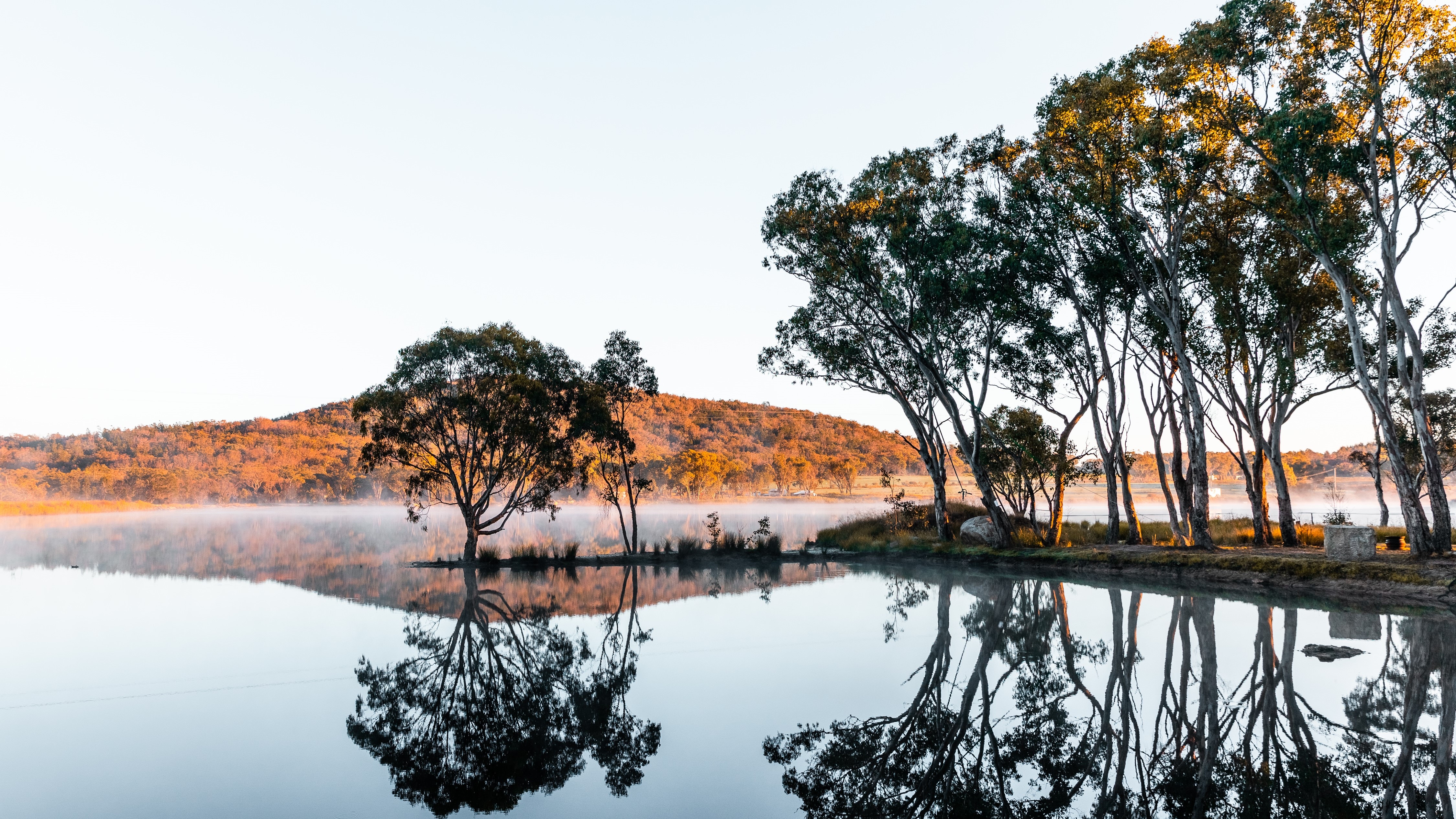 Whilst we were still in Brisbane we did a bit of driving around the Samford area, which is quite hilly, as well as on the highway so we could get a feel for towing a caravan. Since setting off last month, we've driven fully loaded to Mackay and can confidently say that the Tow-Pro Elite electric trailer brake controller is fantastic. The caravan just follows along behind the Cruiser, and when we brake it just pulls up directly behind us. It doesn't thump when we pull up and there's no swaying when we start applying the brakes. We currently drive with the dial on 4, but honestly, haven't had to touch it since we left home. We would highly recommend it to anyone wanting an electric brake controller for their caravan or trailer.
These words were written by Mark and Janelle Evans and used with their permission.