With such a vast country there is no shortage of overlanding and 4wding to be done, though this can make it hard to decide on a route. We have narrowed down our top pick from the north, south, east and west of the country for you to check out on your next overland adventure.
THE SOUTH

Cape Lookout National Seashore, North Carolina
If you're looking to get away on the east coast, look no further than Cape Lookout National Seashore in North Carolina. Only accessible by ferry from the mainland town of Davis, the National Park is 56 miles long with 21 miles of vehicle friendly beach.
This isn't just any beach trip with very little in the way of amenities anyone venturing to the Southern Outer Banks of North Carolina needs to be prepared to rough it. There are cabins on the island, but they tend to book out far in advance and don't have running water or electricity.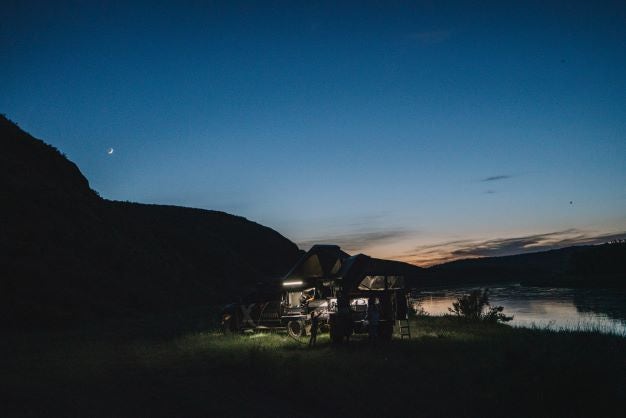 With very few convivences, anyone planning a trip to Cape Lookout National Seashore needs to be prepared. This includes not only food and water but recovery gear as there are no paved roads on the island. Many of these sand trails can be soft or deeply rutted out by other trucks and are easy to get stuck in so all parties should be properly equipped and air down their tires.
Whilst there are no designated camp grounds, camping is permitted on the island but all campers must follow the National Parks Service rules as to not disturb the native wildlife. All visitors must also remove all their trash as there are no trash cans available.
Anyone with a truck looking to visit the islands also needs to obtain an ORV Educational Certificate from the National Park Service. It's free, only takes a few minutes to complete at a cabin office and is then valid for the rest of the calendar year. This certification ensures all drivers are aware of the Cape Lookout National Seashore rules and regulations.
For more information see the National Parks Service website.
THE WEST
The Mojave Road, California
Following a route originally used by the native Mojave people then by westward-bound settlers, the Mojave Road runs through the Mojave National Preserve in California's south eastern desert. Lined with stunning natural scenery, rock formations, historical sites, and kitschy man-made markers the Mojave Road a must do for overlanders.
138 miles point-to-point, it can be driven in a day but to fully soak in the spectacular desert landscape most overlanders take two or three days.
Campsites are dotted all along the Mojave Road, with a full list on the National Park Service website. Depending on the season, the weather can range from scalding heat to rain, cold, or even snow so it's recommended to travel in spring or fall. Though always pays to check with park officials before setting out to avoid any extreme road or weather conditions.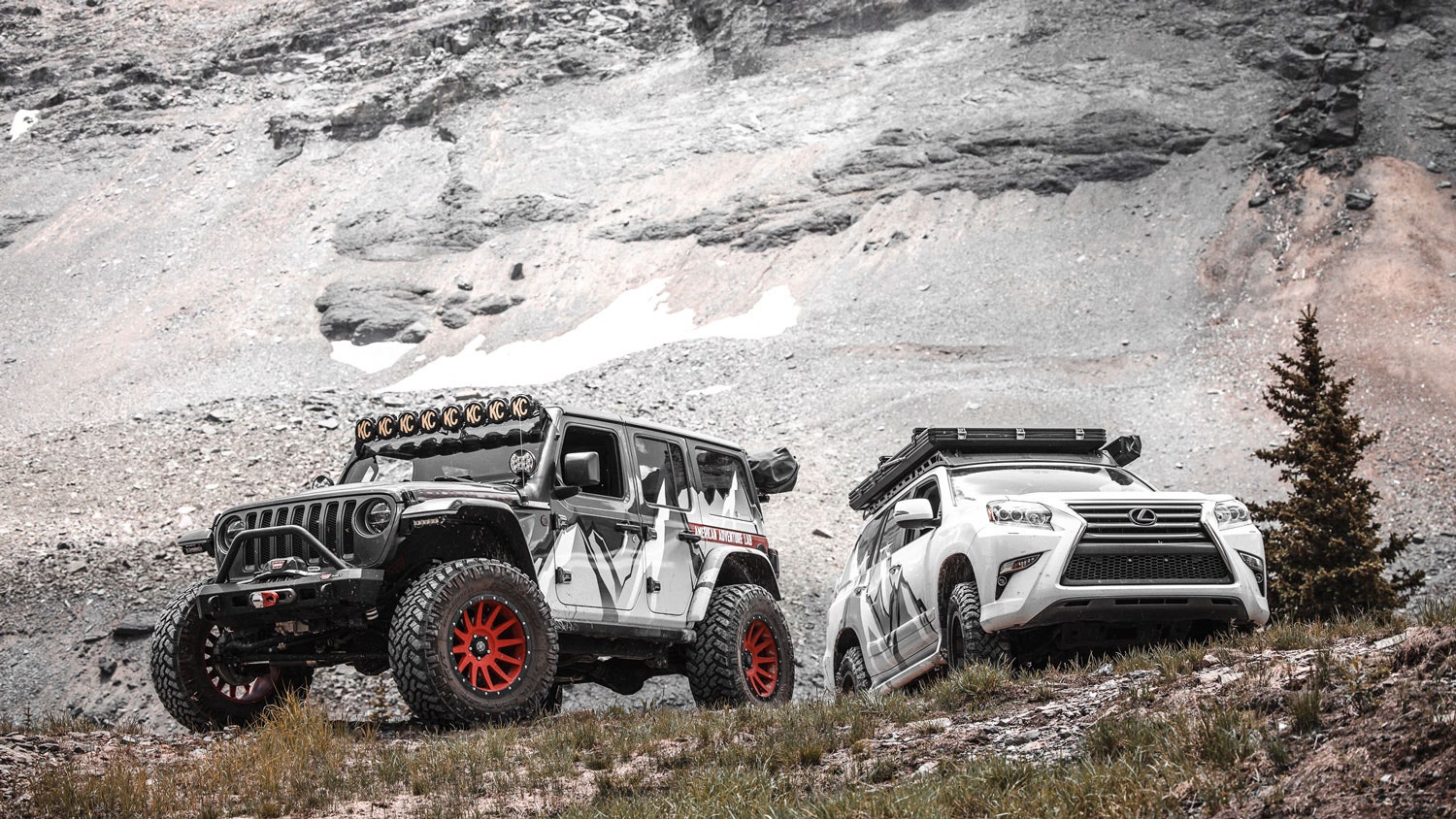 The Mojave Road passes through varying desert terrains including rocks, sand, and rutted out sections which can be hard on trucks. High clearance and skid plates are recommended for rougher sections of the road to avoid damage and airing down tires is also a necessity. Along the trail, overlanders need to be completely self-sufficient as there are no bathrooms, water or fuel stations.
Travelling with multiple vehicles is an easy way to ensure there are always plenty of supplies and help available in case of emergency.
For more information or to plan your trip to the Mojave Road visit the National Park Service website.
THE NORTHEAST
Bald Eagle State Forest, Pennsylvania
Located in Pennsylvania, Bald Eagle State Forest is a woodland overlanding dream consisting of almost 200,000 acres across five counties. With numerous driving trails winding through the trees, the forest has something for any calibre of overlander so whether you've got a stock or high clearance modified vehicle there is a trail to suit.
Many of the trails in Bald Eagle State Forest are considered high clearance 4WD roads, meaning that they are rarely maintained which often causes washouts, gullies and rutting. A spotter is recommended if you want to come away unscathed and intact. As Bald Eagle is a forest be prepared for overgrown trails or fallen trees so it can be helpful to carry a chainsaw along with recovery gear.
One of the most convenient things about Bald Eagle is its proximity to civilisation. It's within 90 minutes of several towns so supplies and fuel are never too far away.
Though reservations are required, there are over 60 campsites throughout Bald Eagle State Forest for those looking to stay a few nights. Whilst state forests do not charge an entry fee always make sure to call the main office ahead of time or check in on the way through to ensure there will be no issues. Especially when travelling with a convoy of more than 2 vehicles it is recommended that groups call at least ten days ahead.
For more information on Bad Eagle State Forest, including maps, Purple Lizard can be a helpful resource, otherwise see the Pennsylvania Department of Conservation & Natural Resources website.
THE MIDWEST
Drummond Island, Michigan
With over 40 miles of off-road tracks, Drummond Island is a haven for those looking to get into Midwest off-roading. Located on the Upper Peninsula of Lake Huron, Drummond Island is a short ferry ride from the village of DeTour or accessible by air from Sault Ste. Marie or Pellston airports in Michigan. The closed loop trail system provides a variety of routes and terrain options all within a scenic forest environment.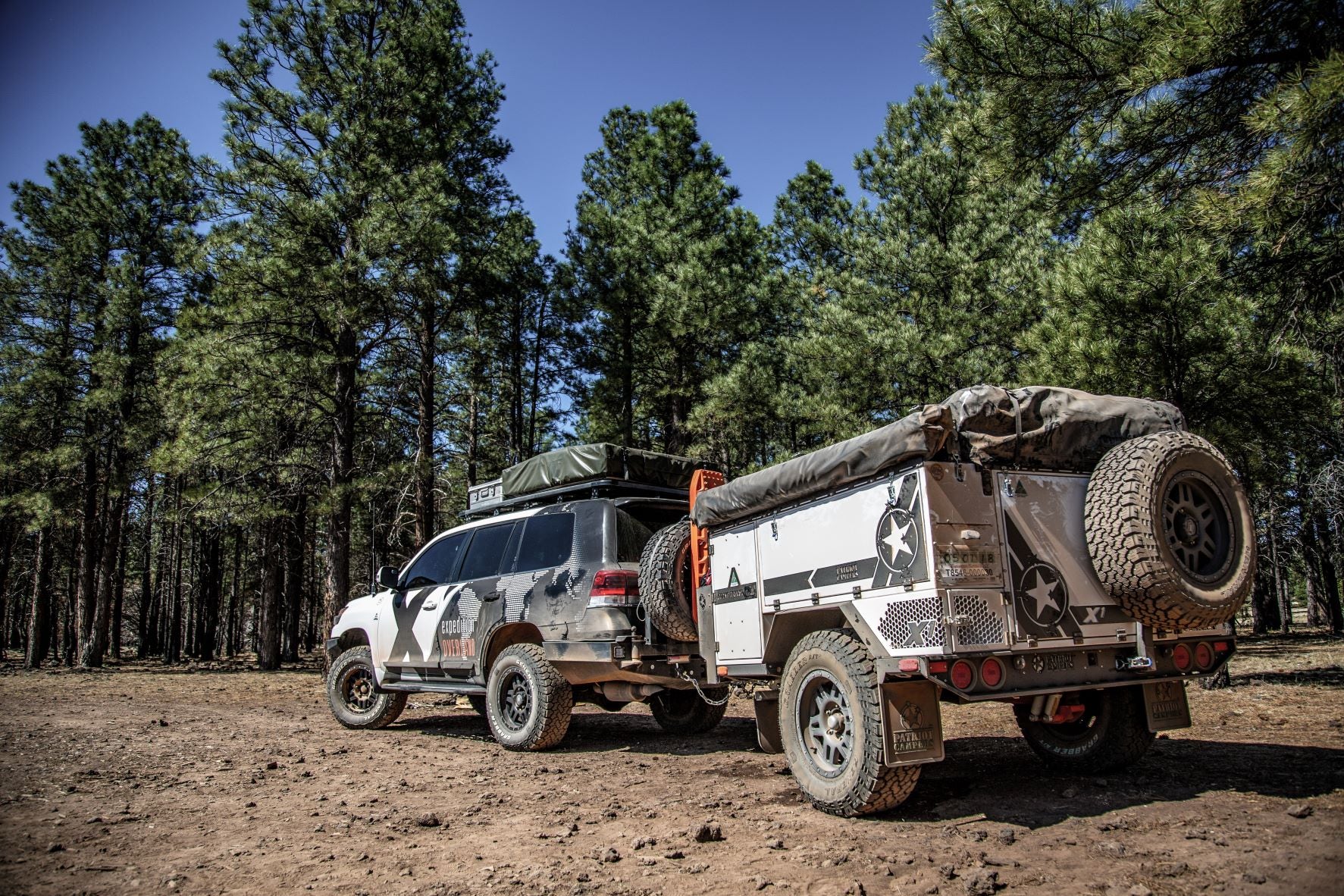 Drummond Island boasts a variety of terrain to keep all drivers on their toes, from rock shelves at Marble Head, hardwood forests and expansive plains. This means that vehicles should be prepared for anything and high clearance, lockers, tow hooks, and skid plates are recommended. The trail system also has a speed limit of 25mph to ensure the safety of both drivers and the local wildlife. Though there are towns around Drummond Island you'll need a map of the island's off-road trails to know where you can legally camp.
For anyone looking to drive on Drummond Island you'll need a State of Michigan ORV license, which is available locally with all funds going towards trail maintenance. There are also several rules for driving on the island which can be found on the Pure Michigan website. These rules ensure that the trails stay maintained for future users and that the native flora and fauna remain unaffected.
For more information visit the Drummond Island Tourism Association or the Pure Michigan websites.
Whether it's endless beaches, desert vistas or a forest escape you're after, the US definitely has got you covered. There's so much variety it can be hard to choose but we hope we've made the decision of where to kick off your next adventure a little simpler.