Adding solar to your camping setup is one of the easiest and most efficient ways to put that extra bit of power back into your batteries and keep you at your favorite off grid destination for longer. If you've only just started to consider solar, choosing the right panel and solar solution can be overwhelming, especially now that there are so many size and price options. With summer being the perfect time to add solar to your setup, we've tried to take the guesswork out of choosing a solar solution that's right for your travelling style.
For the casual camper…

If you're only heading away a few weekends a year, it's understandable that you don't want to spend the earth on solar panels, so portable folding solar panels are a great option. Though they tend to be bulkier and heavier than fixed panels or a solar blanket, this shouldn't be too much of an issue for the infrequent traveller who is just looking to take the essentials on their weekend away.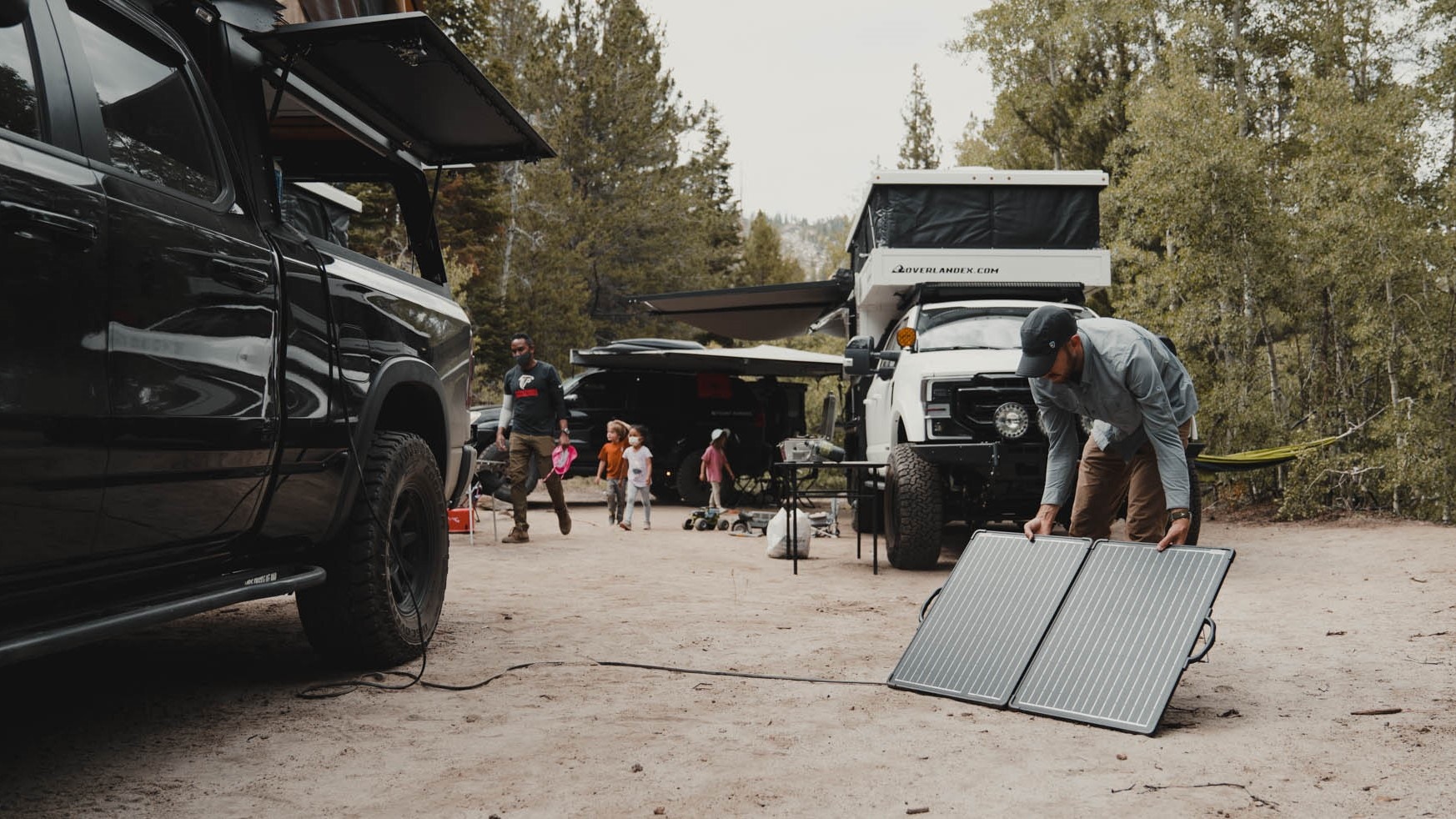 Portable panels are easy to set up and angle in order to soak up as much of the sun as possible thanks to their adjustable legs. If the sun isn't in the perfect position, they're easy to move to make the most of any patches of sunlight.
For the frequent traveller…

If you're planning to travel more frequently or for longer periods of time, space and weight is something that needs to be taken into consideration. Especially if you're planning to live in your van or car – space is definitely at a premium. Because of this, solar blankets are the way to go. While they may be more expensive than fixed or portable panels, you're paying for quality, convenience, and a product that will become an essential item to allow you to travel off-grid.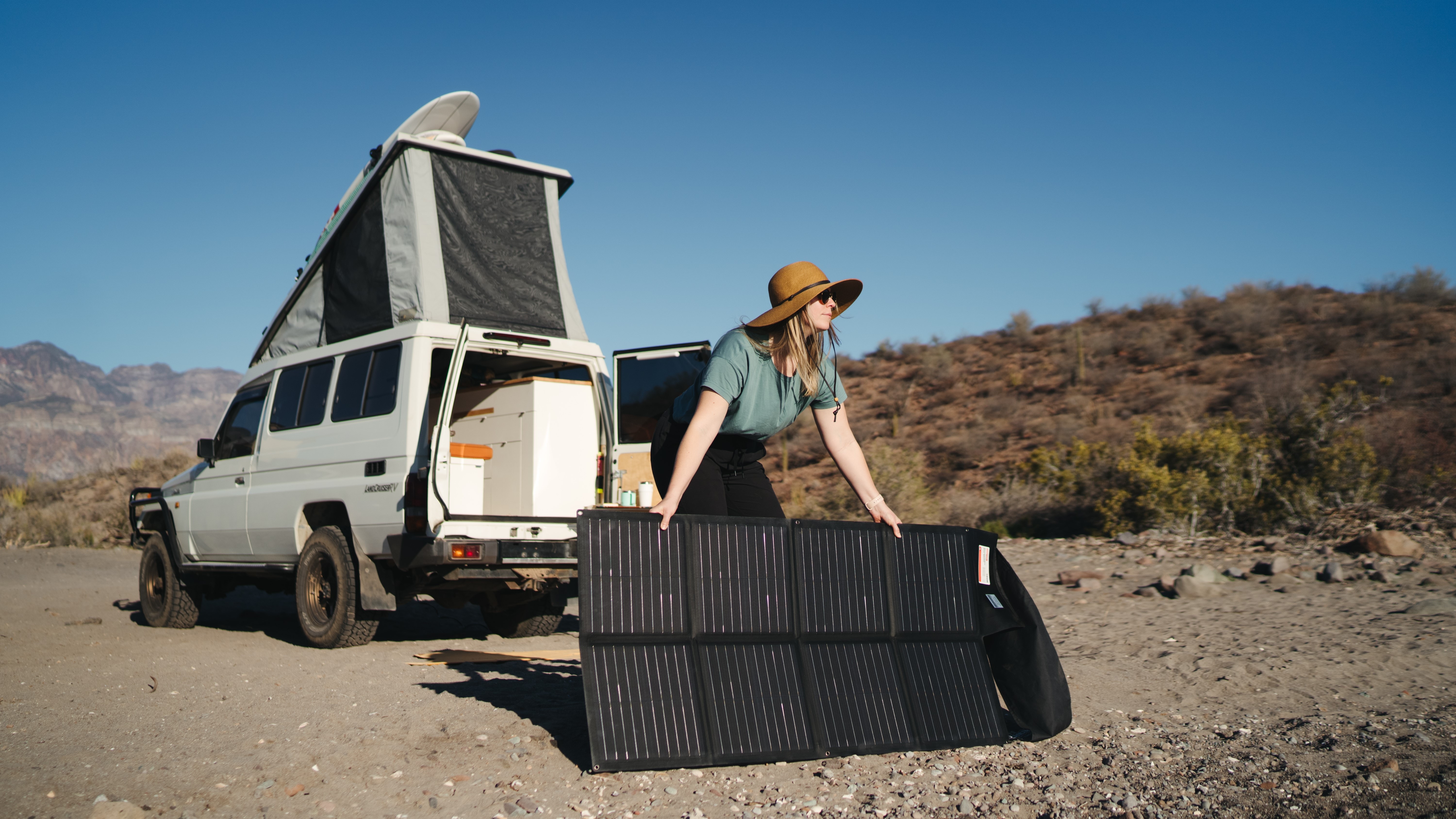 When buying a solar blanket, look for either SunPower Monocrystalline or Amorphous cells as they tend to be higher quality and are lighter and more compact than the alternatives. They are also more efficient, providing the best performance even on low light or overcast days.
Another benefit of solar blankets for travellers with space constraints is that they are foldable, meaning they take up much less space in your vehicle. They're also more flexible when it comes to where to put them, drape it over the hood of your car, lay it on the ground, or hang it off the side of the awning to get the best possible position to soak up those rays. Then, when it's time to go, fold it up and slip it underneath the car seat.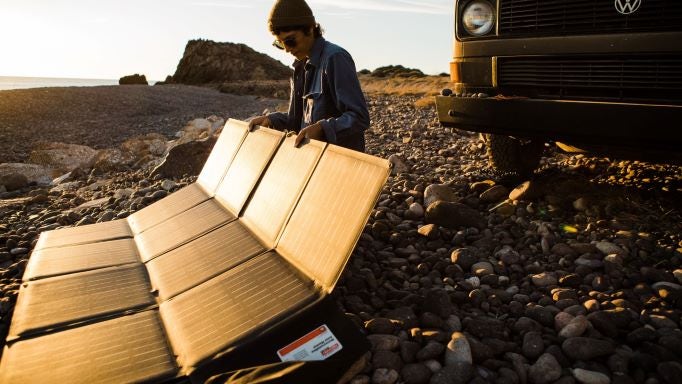 For the full-time traveller…

If you're a full-time traveller, especially if you're towing or travelling in an RV, then fixed panels are the perfect solar solution for you. As far as cost effectiveness, simplicity, and being able to sit back and relax once you get to camp goes, fixed panels are a great option. Being fixed to either your car, trailer, or RV means you never have to worry about adjusting the angle, positioning, or setting up.
The compromise, when deciding on fixed panels over other options, is that in order to get the best results you will need to park your panels in full sunlight. While this might not seem like an issue, when it's 80+ degrees out, being in full sunlight isn't ideal. Fixed panels are also the most efficient when the sun is directly overhead, so you can't take advantage of the full amount of sun hours.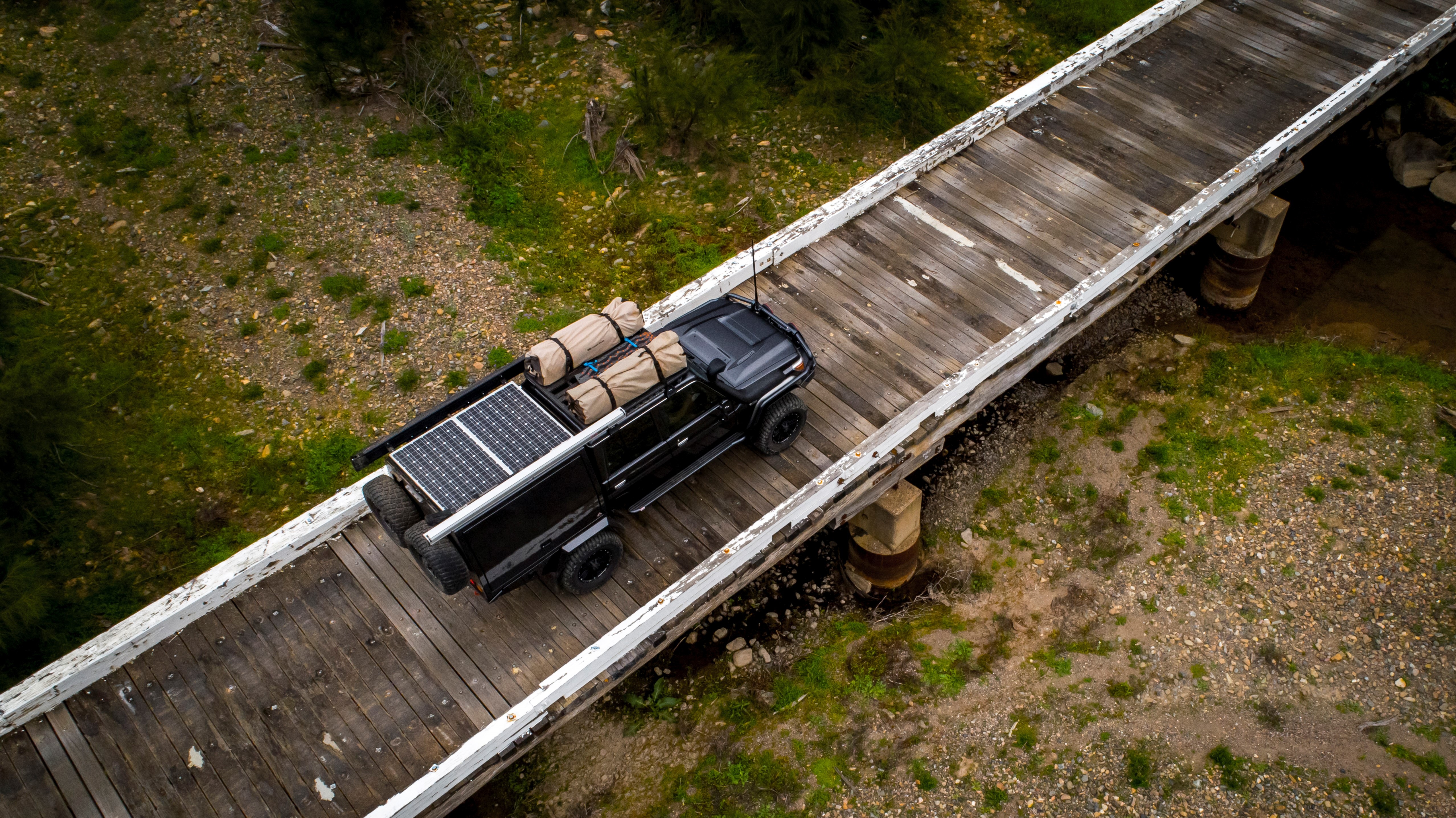 We recommend pairing your fixed panels with a battery management system or in-vehicle battery charger that uses solar, so that you're charging your batteries via the car while you're driving to the next destination and via solar when you're parked up.
Whatever solar solution you decide is perfect for you, It's important to make sure it's the best quality for your budget as the last thing anyone wants is beers going warm or being stranded in the middle of nowhere with a flat battery.