Grant and Linda, the couple behind My Aussie Travel Guide set themselves up for off-grid travel across North America, with the plan to see the best remote locations the region has to offer.
How experienced overlanding Aussies setup their vehicle for off-grid travel

As we all travel differently, requirements will vary from user to user when setting up a rig for overlanding and off grid camping. Whether it's a 50ft RV style bus you'll set up, or a sedan style vehicle with a trunk full of camping gear, it really comes down to your personal requirements being met.
In our case, we knew when looking at setting up a vehicle for a North American adventure, three months of living in a vehicle would be a long time. Not only did we have a budget to work to, but we also wanted the flexibility to camp wherever we wanted to like we do in Australia, and not simply be restricted to campgrounds and RV parks.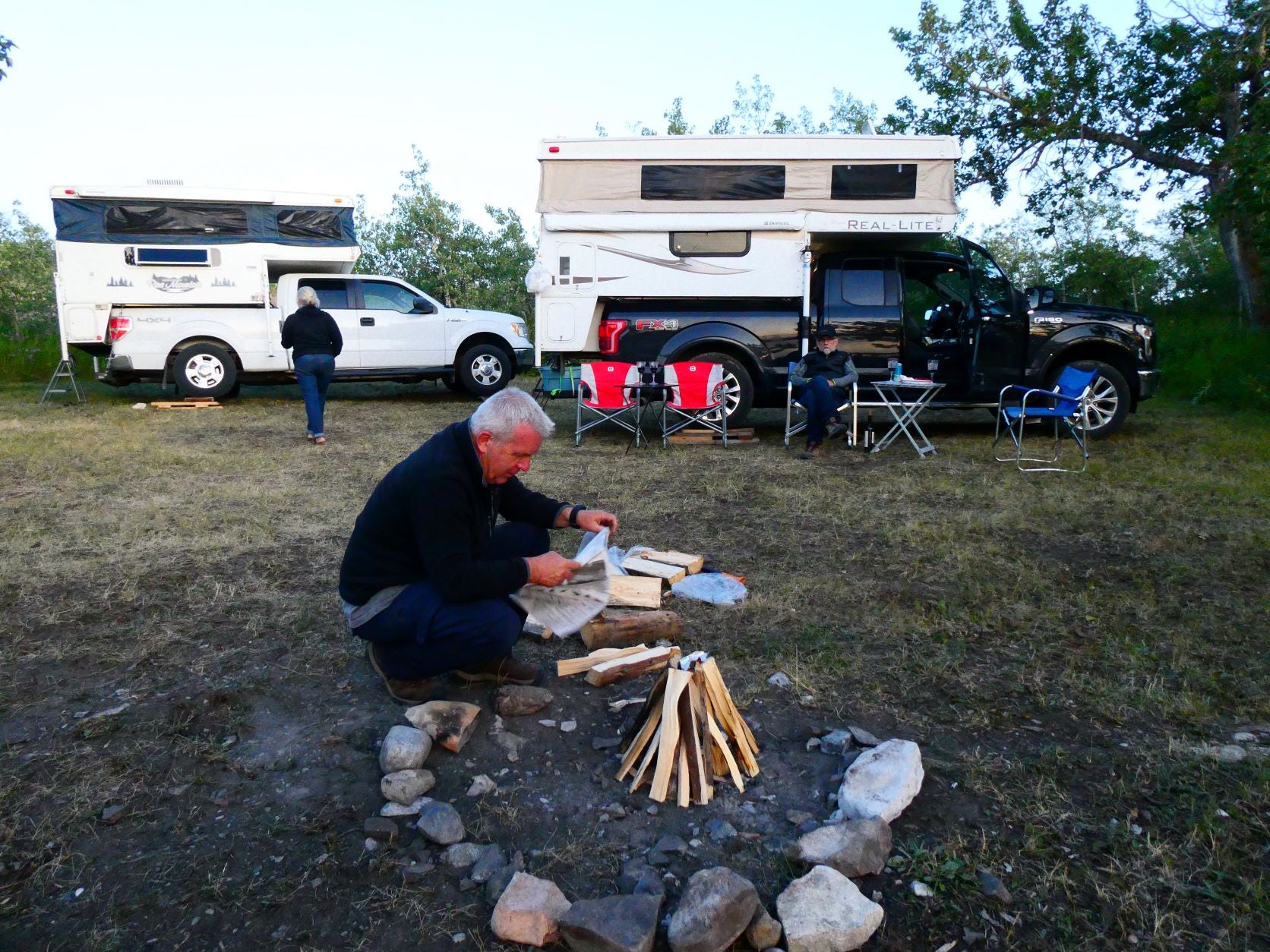 So we needed to consider a few basic things when setting everything up:-
Shelter: How would we escape the elements (sun, wind, rain, and possible sub zero overnight temperatures).
Cooking: How would we store food and keep it fresh for weeks on end, and what methods would we use to prepare meals.
Water: How would we store water, and how would we use it for drinking, cooking and bathing.
Storage: We needed to store a range of things; clothing, food, cooking utensils, tools, and basic camping equipment. As well as cameras, computers and personal effects. They all needed to be kept out of the weather, but still easily accessible.
With the help of some friends, we purchased a 2010 Ford F150 four door pick-up and a 2007 Palomino slide-on pop top camper which we modified slightly to ride on the back of the F150.
The F150 vehicle was stock standard and would need some minor modifications to the rear suspension to assist carrying the extra load. Other mods we needed included additional 12v power outlets, as we wanted to add a reversing camera, power outlets to run GPS mapping programs, power to run a chest fridge freezer, and an inverter for charging camera batteries. Lastly, we needed a number of USB 12v outlets for phones and tablets on the go.
Modifying the camper trailer for off-grid travel

The Palomino camper met our basic requirements and came with some storage. It had a bed, 12v propane fridge, 12v propane furnace, gas water heater, some 12v lighting, a 12v pump for the onboard water tank, and plumbing. We would easily see the previous owners had it set up to suit their requirements for camping in campgrounds. Here, they'd hook up and connect to the local water supply and 110v electricity (through a converter), which took the 110v power and converted it to 12v power. This was one area that needed to be changed to suit our requirements.
Based on our requirements, here's a list of our modifications:
Added 2 x 75 A/hr lead acid batteries
Added a REDARC BCDC charging solution
Rewired the camper with suitably sized cable and fuses for charging and powering accessories
Added additional 12v fused power outlets
Added a pure sine wave inverter for charging batteries and operating 110v appliances
Added a low watt draw microwave that could be powered by the 12v batteries and inverter
Added a chest compressor style fridge freezer for extra food storage
Added a 12v display gauge to see the status of voltage in the battery circuit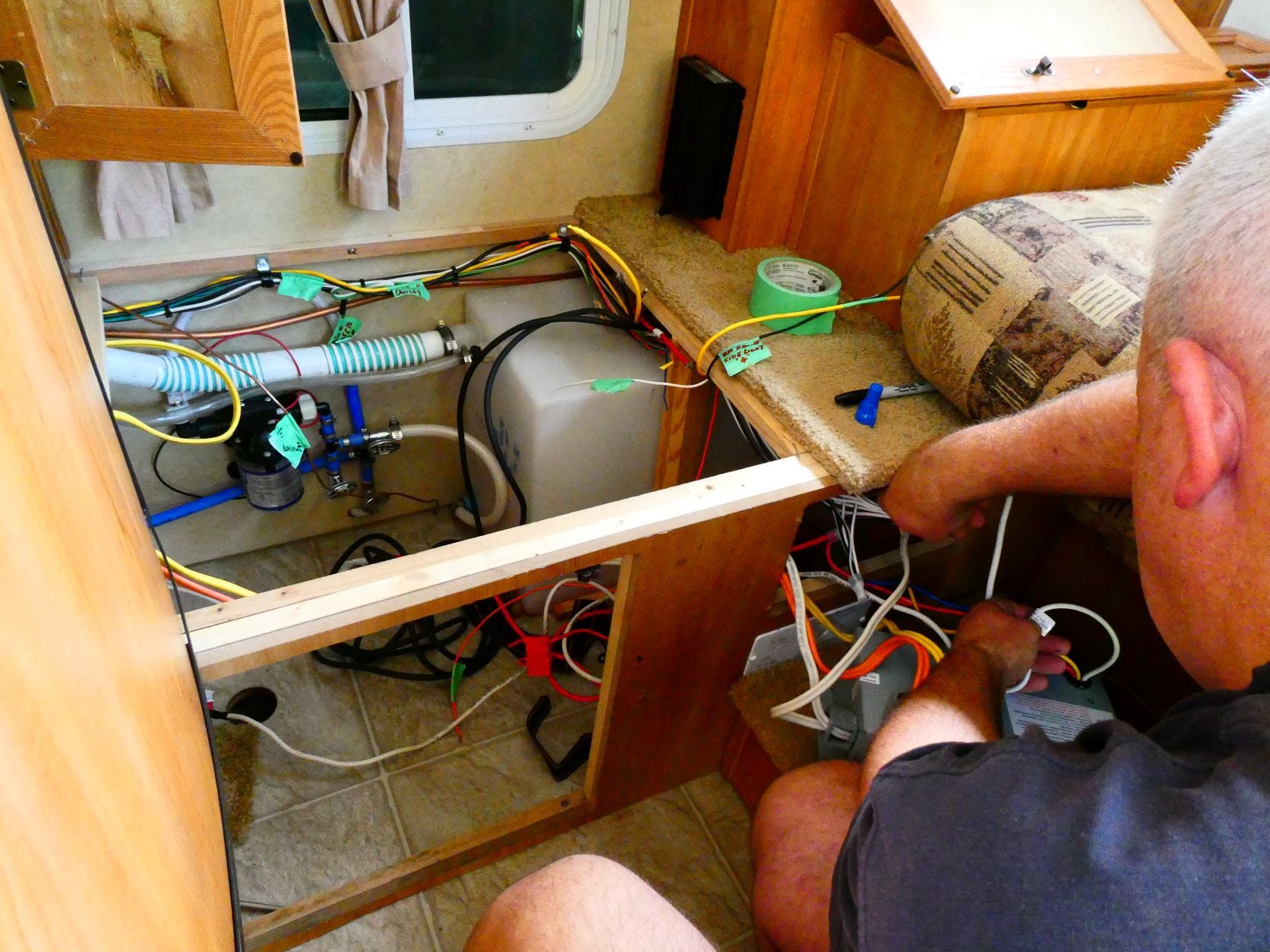 Our aim was to have everything functional with a minimal amount of effort. Having the 12v power on demand would make long periods of vehicle-based travelling very comfortable and would overcome many obstacles while living out of a vehicle on the road.
We knew these modifications were going to give us a setup that would allow us to stay unplugged and off the grid for a minimum of two weeks before needing to restock propane, water and food supplies.
With our Ford F150 and truck camper now equipped and ready for the adventures ahead, it was exciting times as we're ready to take off in search of North American adventures.
Catch you next time.
Grant & Linda
My Aussie Travel Guide