Grant and Linda, the couple behind My Aussie Travel Guide have set themselves up for off-grid travel across the United States, looking to see the best remote locations the country has to offer.
When it came time for them to equip their new truck with power management products designed specifically for overlanding adventure, they made sure they did their research and made the right choices from the beginning...
Why you need a dc charger in your truck

From the original equipped (OE) factory setup, our 2010 Ford F150 pickup and slide on camper has the ability to deliver a 12v power supply charge of sorts to our camper using the vehicle's alternator. The problem with this OE setup is that it's not designed to recharge an auxiliary battery, but more so to prevent it from going totally flat.
As a bit of background information, modern day vehicles come with charging systems that are designed to quickly recharge starting cranking batteries. Once recharged, the alternators drop their charging output and provide a minimal amount of energy to the vehicle's electrical system. They're often referred to as "smart alternators" or "variable voltage compensating alternators", and they're designed to improve overall fuel economy. We soon learnt these alternators aren't designed to fully charge auxiliary remotely mounted batteries.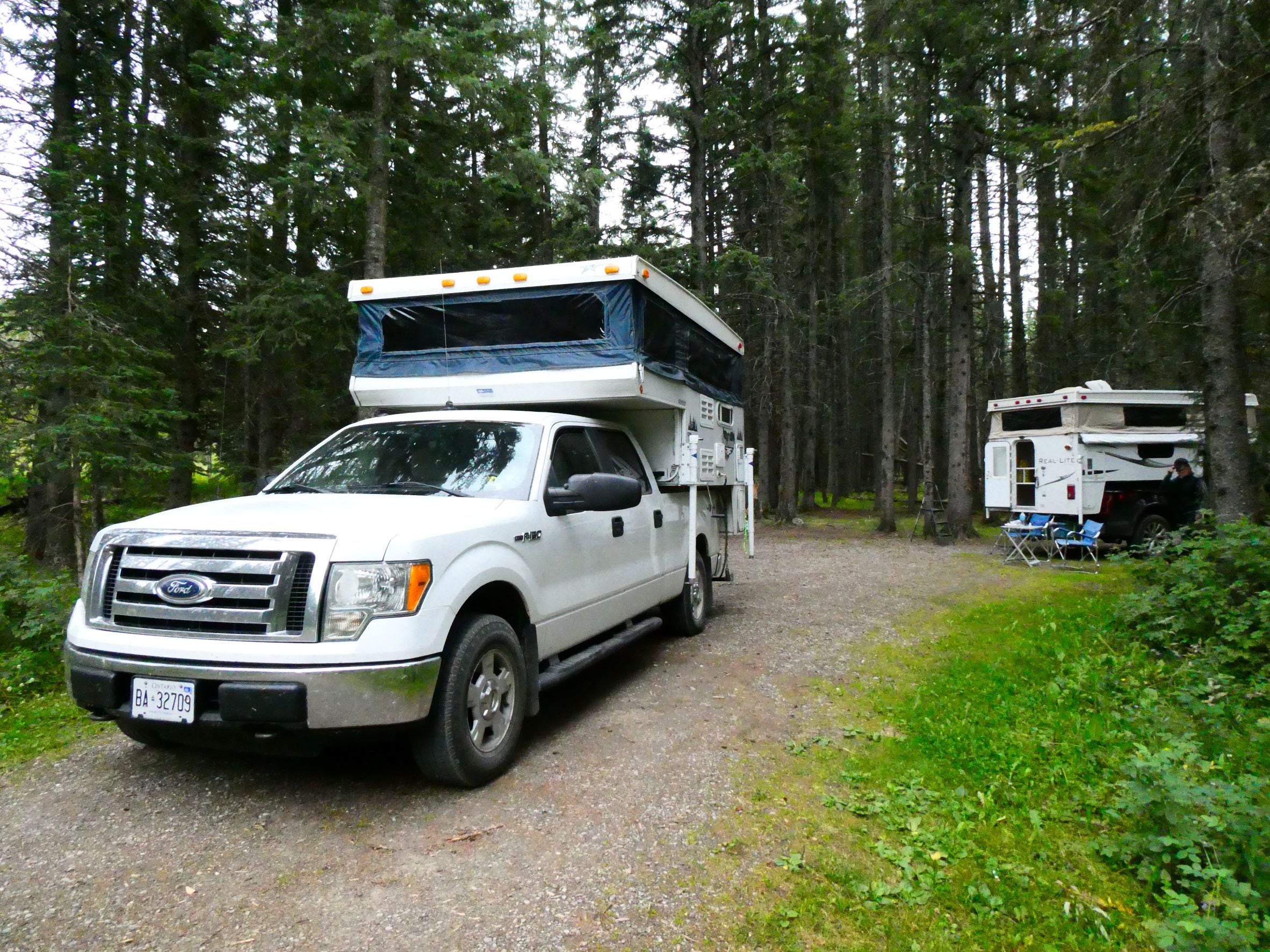 Our Ford F150 and camper's 12v power supply came from the vehicle alternator charging system, via an OE wiring harness. The harness is very small gauge wire that runs the full length of the vehicle to the rear trailer plug.
From here, the slide on camper harness plugs into this outlet. Another small gauge wire then runs back along the vehicle into the camper through a fused converter, which is connected to the onboard camper battery. At a guess, we estimate these harnesses combined are about 50ft in length from the alternator to the on-board remote auxiliary battery; using wiring gauges anywhere from 16 to 12-gauge.
Measuring the voltage output supply from these wiring harnesses at our remote mounted auxiliary battery, we recorded between 11.8v to 12.2 volts, and about 2 to 5 amps. Once the vehicle was started, we measured the readings for the starting battery which is located close to the alternator. Measuring 13.2 volts, we found it dropped away to around 12.8v once the vehicle had been running for about 5 minutes.
It was clear the wiring harnesses' long length and the various small gauges of wiring were contributing to a voltage drop, which would drop further as the alternator reduced its output. So we knew we were never going to fully recharge our auxiliary mounted camper batteries while relying on the OE wiring harnesses.
Not relying on campground shore power

We knew our challenge would be at night times when we weren't keen to visit a campground simply to plug into 110v shore power. Our preference would be to camp completely off the grid, but still be able to run lights, water pumps, supply 12v power to our fridges, and occasionally run a low-draw microwave through an inverter.
To do this, we would use the onboard auxiliary batteries, so no power was being drained out of the cranking battery. For us to follow this nightly routine means we would totally rely on the vehicle's alternator system to recharge our auxiliary camper batteries while driving the following day to our next destination.
In the current configuration, we knew no amount of continuous driving was ever going to be able to recharge our batteries back to full capacity and ready to do it again the next evening. If we left things like this, we'd be lucky to last three days off grid before looking for a 110v shore power connection to try and recharge our batteries via the converter (which really isn't designed to recharge batteries using a multiple stage charging configuration). There was no way we could stop every three days for a connection given the itinerary we had developed, and carrying a generator wasn't an option. We needed another alternative.
Use what you trust

Having successfully used a REDARC BCDC during our extensive remote travelling within Australia, we knew it would deliver the result we needed for our North American setup. We chose the REDARC BCDC1240D for this setup as it's suitable for all automotive battery types, including lithium. It also comes with an MPPT solar regulator which will be handy for future adventures once we have a solar solution organized.
The unit provides a three-stage charging profile from Boost (with constant current supply), to Absorption (constant voltage supply), to a final Float stage (keeping the battery topped up). We opted to install the unit close to the camper batteries and mounted the unit on the outside of one of the cupboards, so we could monitor the LED lights and see what stage the battery charging was at.
Following the detailed installation guide provided, we wired it with 6-gauge wiring. A separate shorter circuit using the same 6-gauge wire was also run through the car and connected into the camper using 50amp Anderson plugs to allow for quick reliable connections. We used the REDARC 60-amp midi fuse kit; installing one fuse in the engine bay and the other close to the auxiliary batteries in the camper.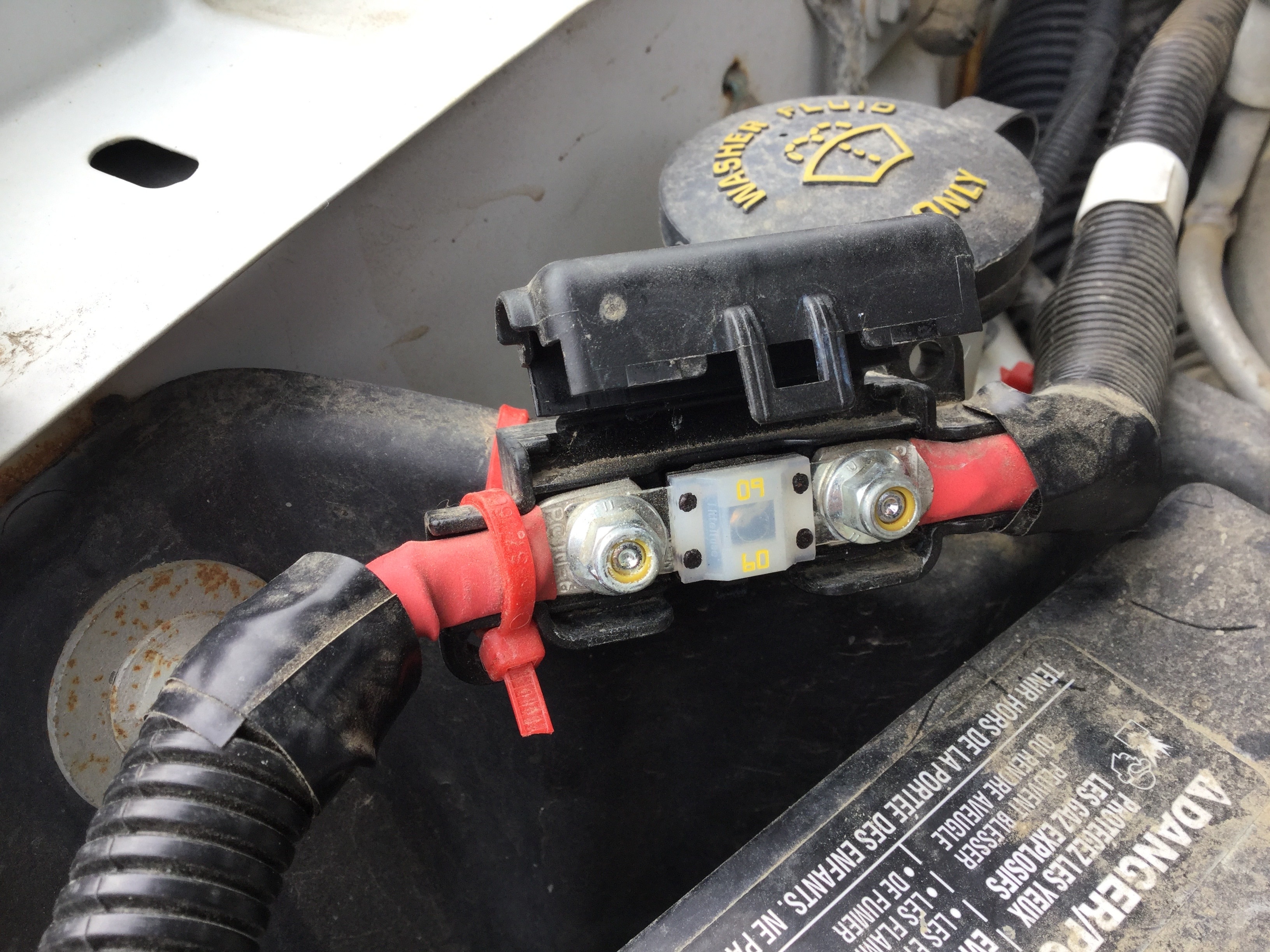 Our Results

After a day's driving, we usually found a camp before it got dark. On a nightly basis, we generally operated camper lighting for 4-5 hours, operated our water pump on and off for around 15 minutes in total, and ran our furnace for 2-3 hours as it got colder. We also found our fridges would cycle overnight.
On average, we found our battery voltage read around 12.5v each morning. The BCDC would jump to Boost mode upon starting the vehicle and would be in Float mode by breakfast and keeping the batteries topped up. This gave us confidence our batteries were always at maximum operating condition.
Without the BCDC, we would have been facing issues of not being able to keep a 12v supply up to our 12v appliances. Instead, we'd be looking to find 110v shore power, or worst still, having to turn fridges off and not being able to run the furnace, have lights on to see, cook, or move about inside the camper.
The two 75-amp deep cycle batteries coupled with the REDARC BCDC1240D installed with 6-gauge wire and 50-amp Anderson plugs was the perfect solution for us during our 3-month trip. It delivered a solution for all our power requirements and gave us all the confidence we needed to camp remotely and completely off grid.
Catch you next time.
Grant & Linda
My Aussie Travel Guide
If you're starting to think about your ideal 4x4, truck or RV setup and not sure what products will help you power your future adventures, take the REDARC virtual product tour to learn more.