Vanlife isn't a passing fad, it's now a very real and very sustainable way of life for so many people across the globe. And it's common to hear stories about those who travel off-grid financially sustain their lifestyle by using their creative skills in disciplines like professional photography, writing, web design or programming.
While this can seem like a dream life to most of us, the honest digital nomads will tell you that their lifestyle also comes with a whole host of technical or mechanical challenges. Perhaps it's their resilience and an ongoing commitment to overcoming these challenges that enable them to stay on the road, gaining the priceless life experiences that travelling provides.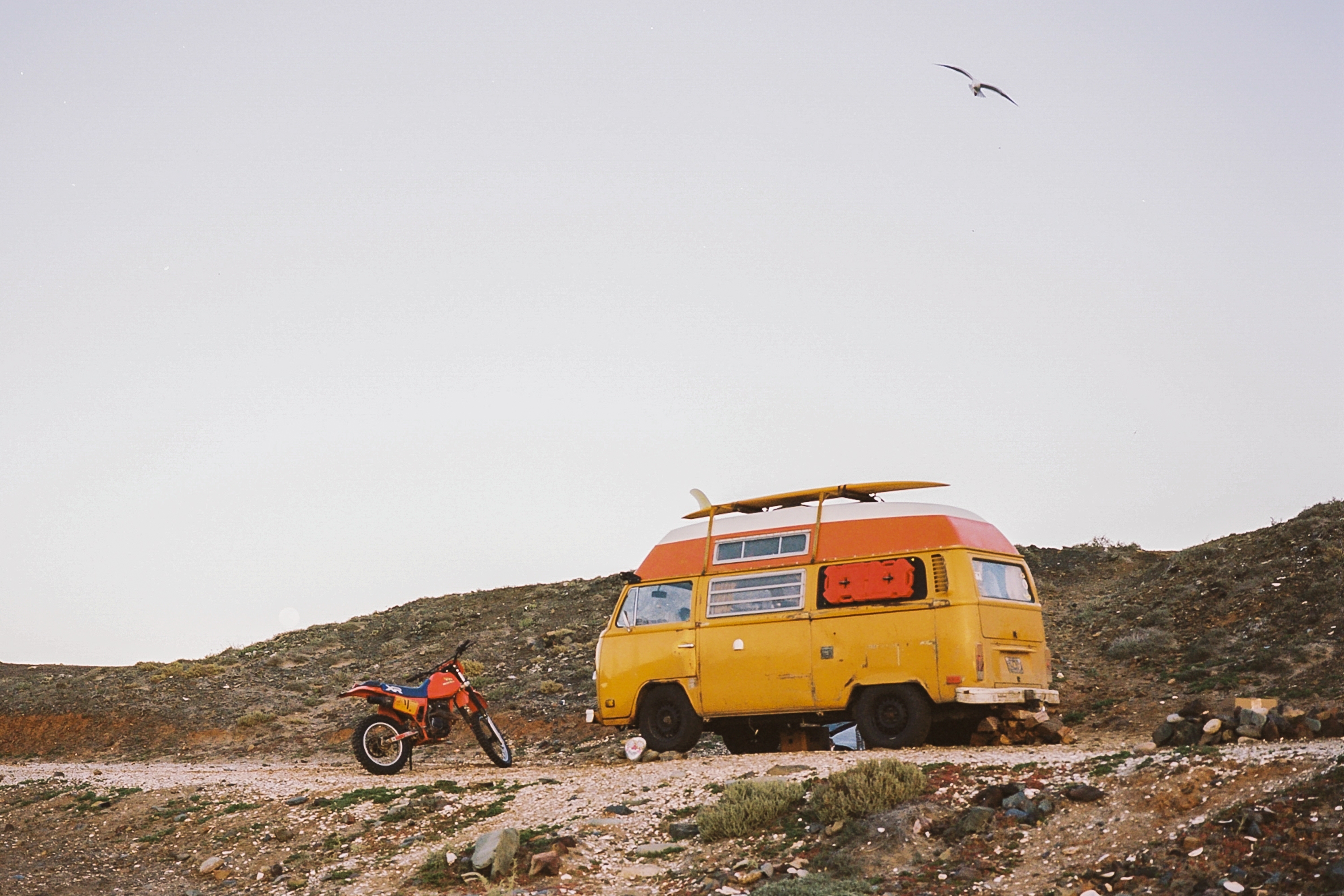 For them, having access to a power source while travelling fulfils a greater need than just the ability to power a portable fridge. Their devices such as cameras, drones, laptops and tablets help them fund their nomadic lifestyle. A lifestyle that sees many of them travel or live off-grid.
None the less, whether travelling for the adventure, for work or a combination, many of us choose to take some modern accessories with us when boondocking or dry camping.
So when you're researching van life power options and planning the conversion of your van's electrical system, how can you be sure you're going to be able to keep all of those devices charged up and ready to use?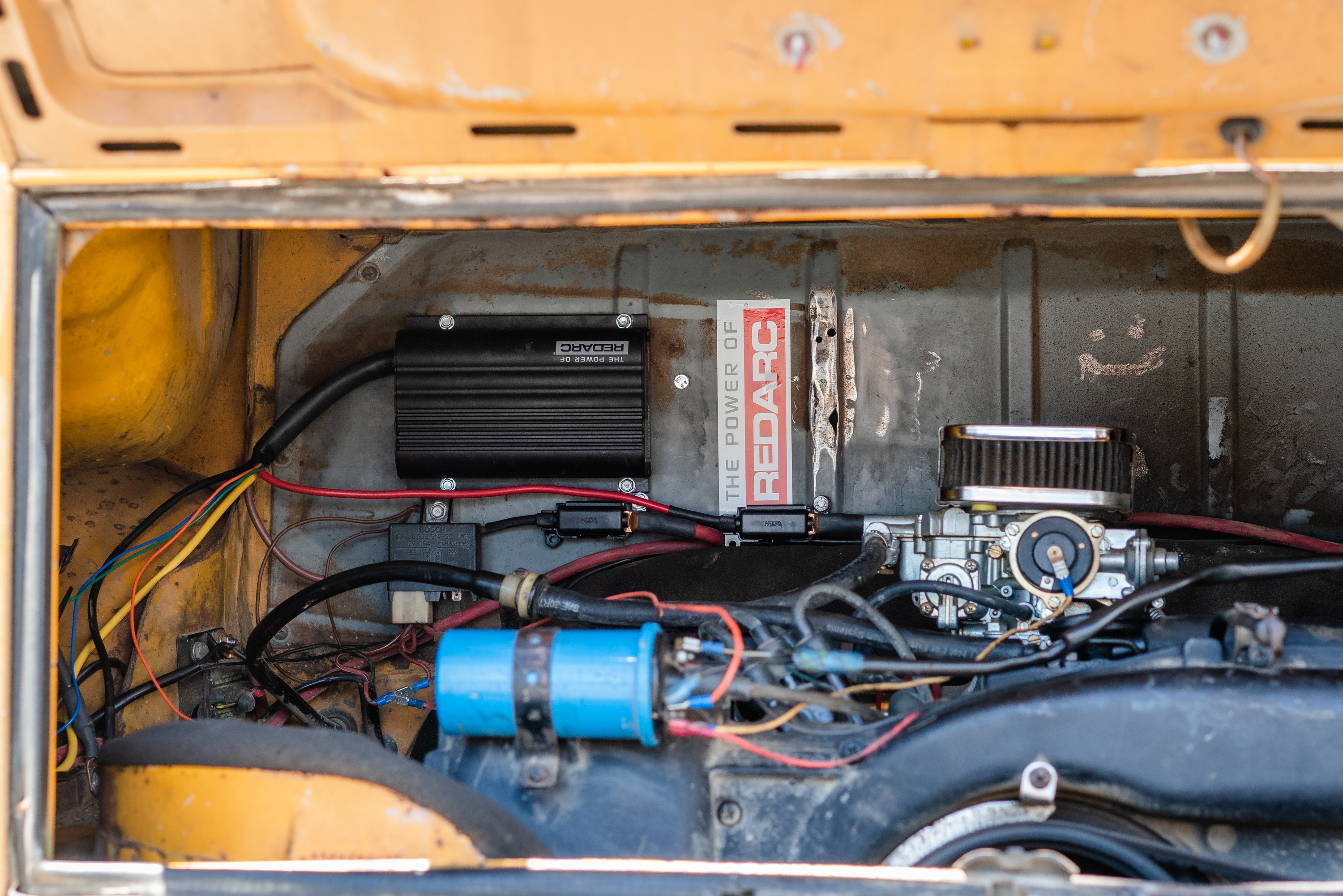 At the moment, it can seem like a real luxury to use your vehicle start battery for power. That's until that one day when your start battery leaves you stranded in a remote location, or you don't have enough power to finish editing that story on your laptop.
If you're one of many who still rely on your start battery for power when travelling off-grid - it's not a long-term solution. But why is that?
You rely on your start battery to get you going again. Draining the battery too low and too often, by using it to power your devices and accessories, will eventually damage it.
Think of it as like spilling the energy out of the battery - each time it gets too low, it does not recover well, and even if you try to pump it full of power again, like while driving, it will never sustain that power at its healthiest level ever again.
If there's no freedom in a flat battery, what can you do?
When there is no access to AC power, there is a way for you to take the convenience of DC power with you. By installing a second battery in your vehicle's engine bay, cabin or tray, you can be sure that your vehicle start battery will have enough power to start-up.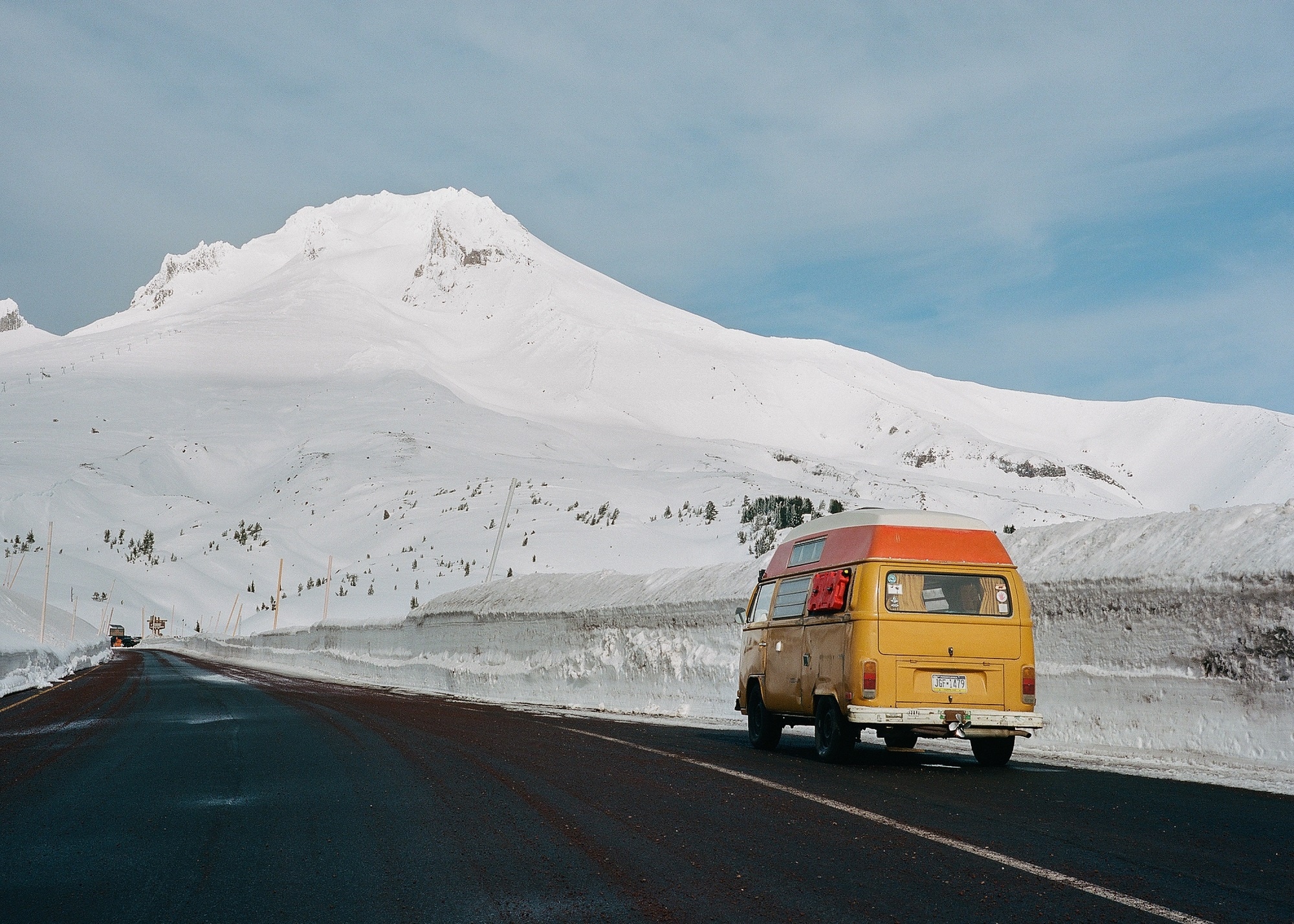 Managing a dual battery system
You can manage your dual battery setup by using a Smart Battery Isolator, an In-vehicle DC to DC Battery Charger, or you can install a Manager30 battery management system.
Smart Battery Isolators have been used for a number of years and are an effective approach to using your vehicle's alternator to charge the second battery whilst the vehicle is running. Its job is to also protect the start battery from going flat by isolating it from the secondary battery when the engine is turned off. This will stop any loads connected to the auxiliary battery from also draining the battery.
Generally, an In-vehicle DC to DC Battery Charger is going to offer more flexibility for your dual battery set-up, not only in terms of correct charging for your specific battery, but also suitability for different alternator types, installation location, and amp size. Some even accept additional power sources such as solar.
A battery management system, such as the Manager30, is designed to charge and maintain auxiliary batteries by incorporating AC, DC and solar inputs. It allows you to monitor and charge auxiliary batteries from the vehicle's alternator, via solar or from AC power, ensuring your start battery isn't run flat from running your accessories, all in one sophisticated product.
Benefits
These systems will ensure that your van dwelling electricity will be maintained with plenty of consistent power. So you can run a portable fridge, or additional camping lights and keep your laptop, phone and camera charged up and ready to use. With the right set up you could even power a coffee machine or toaster!
The peace of mind that comes from knowing you're protecting the start battery and even boosting its charge, is certainly an off-grid luxury that you can afford.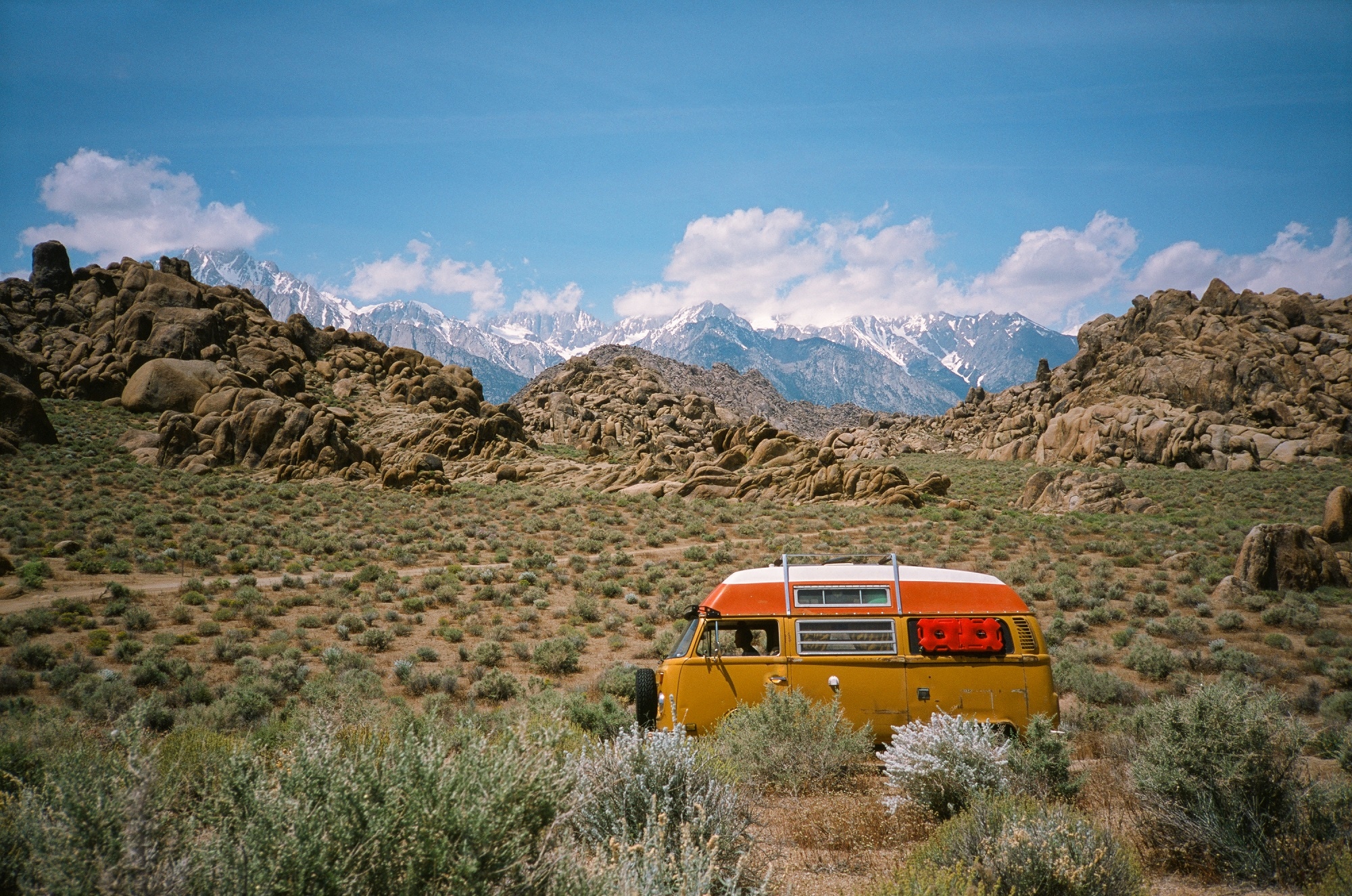 Driving and sunshine can power the adventurer lifestyle!
The best part is, with the right setup, all you need to do is drive your vehicle and/or harness the sun to keep the charge healthy! Now many DC-DC battery charging systems also accept solar charge, thanks to in-built solar regulators.
So if you're planning to stay in one location for an extended period, a solar-powered van is a necessity.
And being the traveller that you are, chances are you're already soaking up the sun and driving a lot, so why not take advantage of both to satisfy your power needs?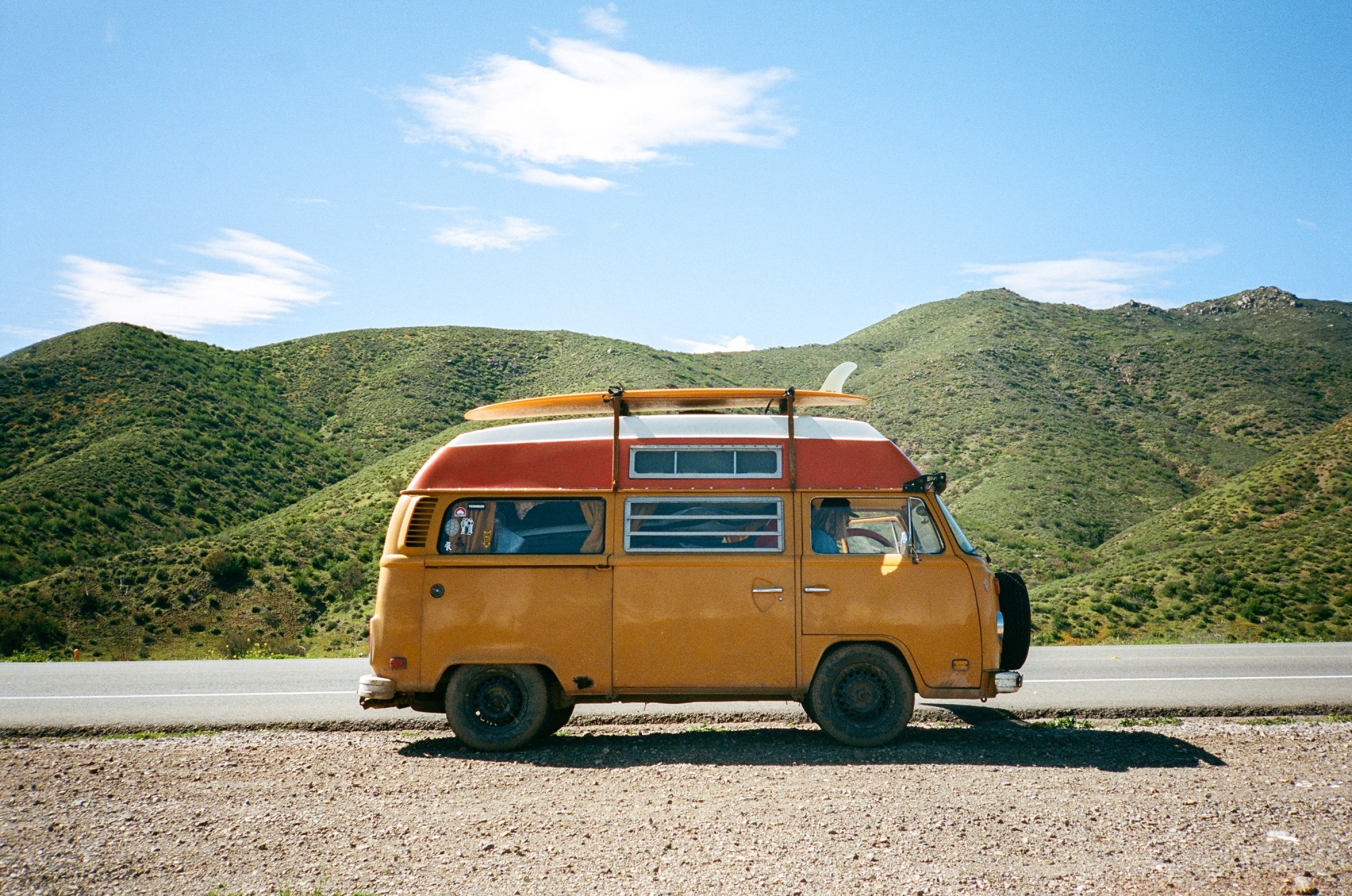 All photos are published with permission of James Barkman, and you can follow his vanlife adventures and thrill seeking activities on Instagram.