For many people, vanlife means a sense of freedom, of escaping the city and confines of daily life and following the road as far as it can take them, then further again. Because of this, for many van owners, they want to be able to power all the comforts of home while getting as far off grid as possible. While this can be done with a dual battery system alone, having a solar setup adds peace of mind that you'll never be stranded without power, it also opens up a whole world of off grid living opportunities. This brings the question though, how much solar do I need to live off grid?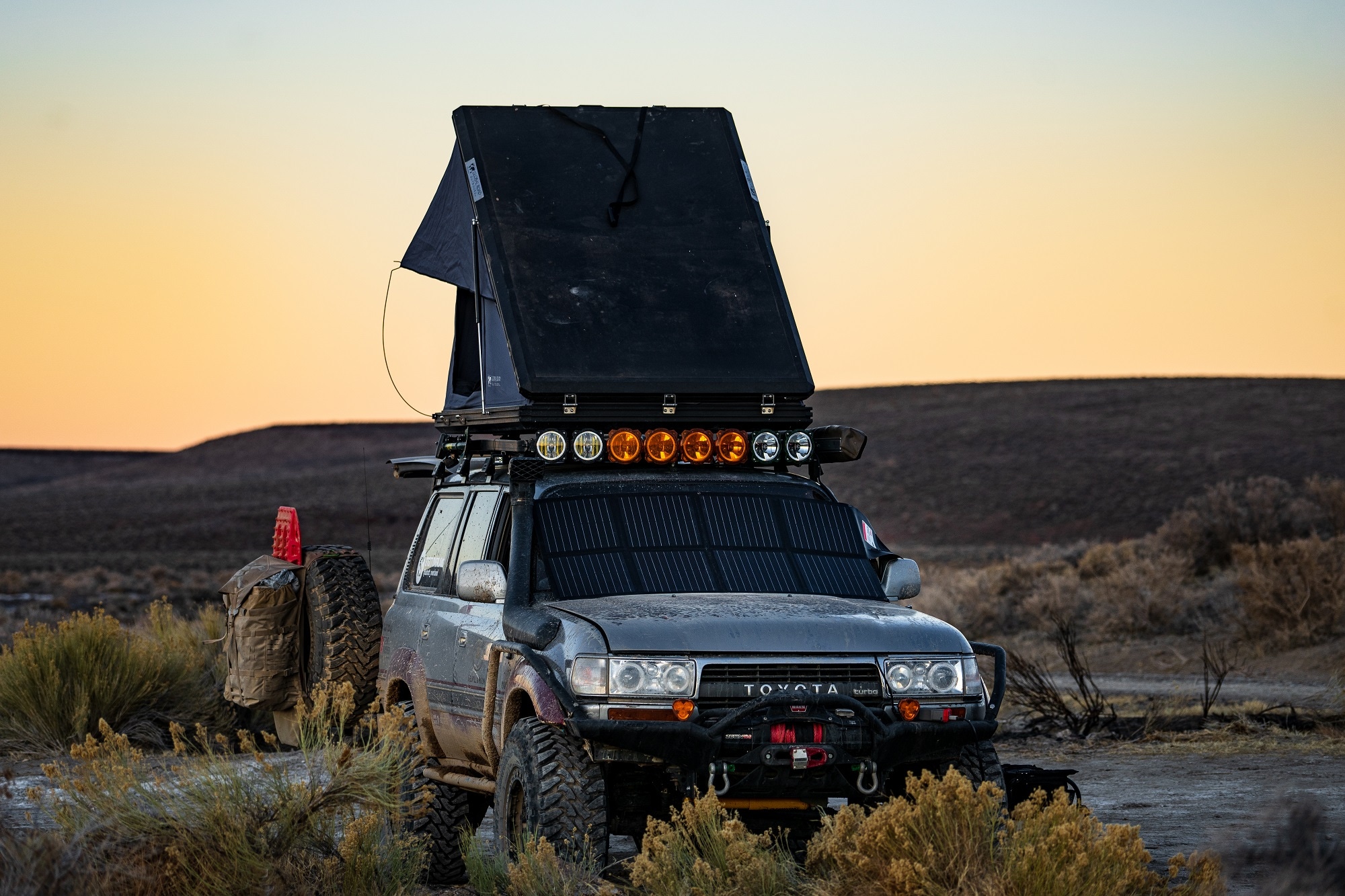 What to consider
When figuring out how much solar you'll need to live off grid, there are a few things to take into consideration. Firstly, you'll want to figure out the amount of power you'll need. You'll want this number in Watt-hours (Wh). This is done by making a list of all the gadgets you'll want to run and finding out the of Watts each of them draws (either by checking the device's manual or with a quick Google search). To find the Watt-Hours, multiply the Watts by the approximate number of hours you'll be using each hour per day.
Watts x hours = Watt-hours (Wh)
Once you have a list of Wh for each item, add them all together to get your total Wh.
Secondly, you'll need batteries big enough to run all your power requirements when the sun is not shining and panels big enough to replace all that power (plus 20%) when the sun is shining. For more information on choosing the right auxiliary batteries check out our guide to auxiliary batteries.
Third, you'll need to consider the size and shape of your van. This will help you to judge not only the type of solar panel you can accommodate but the size, especially if you're planning to mount fixed panels. If you have plenty of roof space, fixed panels could be the way to go however, if you have limited roof space or prefer to park in the shade, you might need to look at a folding panel or solar blanket.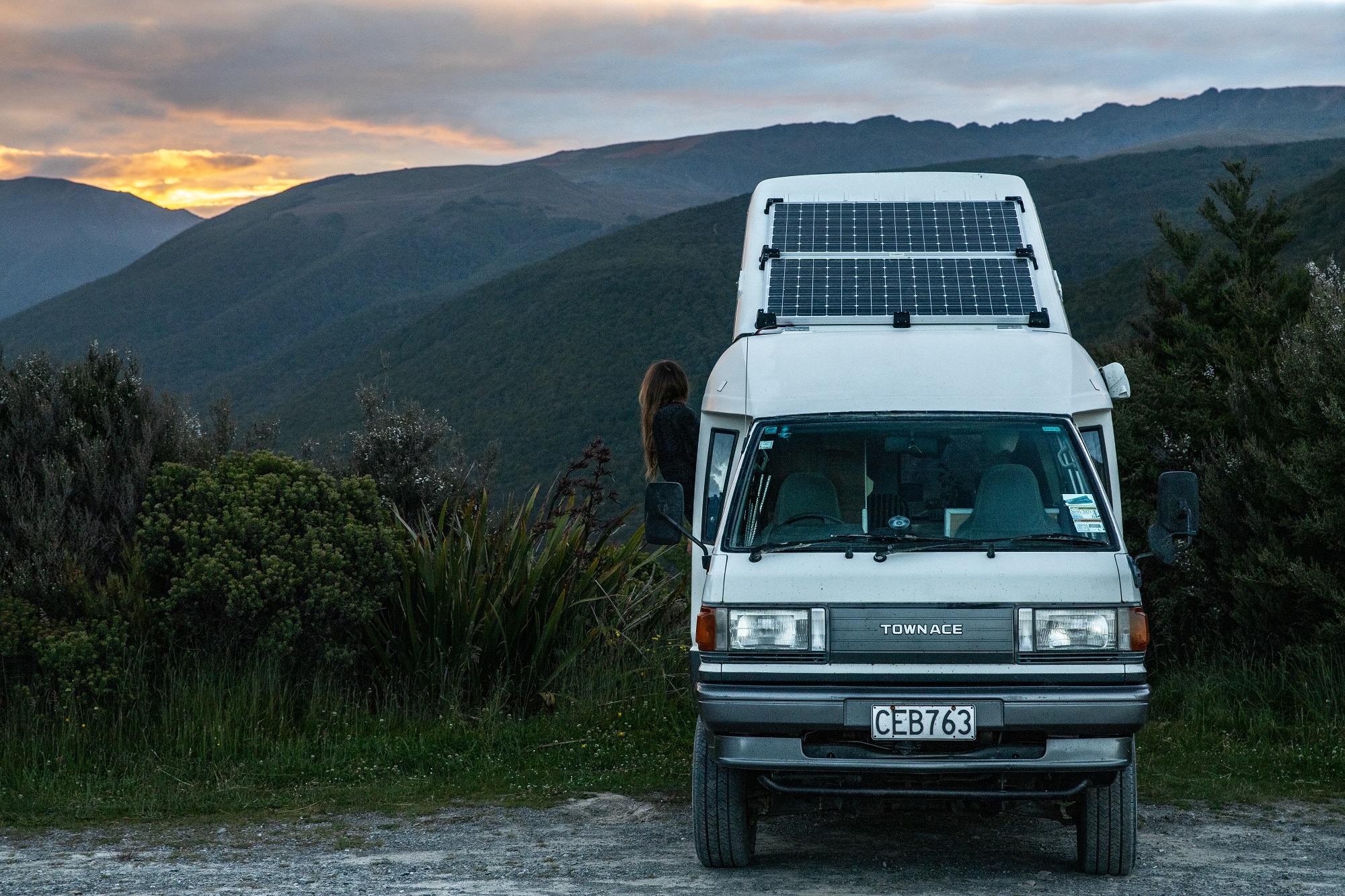 Finding the size solar panels you need
Solar panel size is measured in Watts. To calculate the solar panel Wattage you should be looking for, divide your total Wh by the average amount of full sunlight you're expecting to get per day (generally 5 or 6 hours). It's recommended to multiply this average power by 1.5 to give you the actual required panel size, to give yourself a little leeway in case of bad sun days.
Wh / sunlight = solar panel Watts needed
This gives you the total amount of solar panel Watts that should fully charge your batteries and accommodate your power consumption per day. You also need to take into consideration overcast days, shade, rainy days, and days where you unknowingly consume more power, so rounding this number up and getting more solar than needed is often a good idea.
Fixed vs folding vs blanket
For many vanlifers space is a hot commodity, so fixed panels are often the way to go. They mount to the roof of your van and take up no space inside. If you're looking for a less permanent option or don't have the space on the roof to mount panels there are two options; folding panels or solar blankets.
While folding panels tend to be slightly bulkier than fixed panels, they do fold up fairly flat and can easily be slipped under beds. They unfold and are generally sat on the ground. The other portable option is solar blankets. These are the most expensive option but are very versatile and perfect for lower light. Solar blankets fold up quite small, making them easy to store.
If you're wanting extra solar power but don't have the space for enough fixed panels, it can be a good idea to pair both fixed and a portable panel option. Whether it's folding panels or a solar blanket, having something you can put out while you're camped up that puts a little extra power back into your battery is always handy and prevents flat batteries in the long run.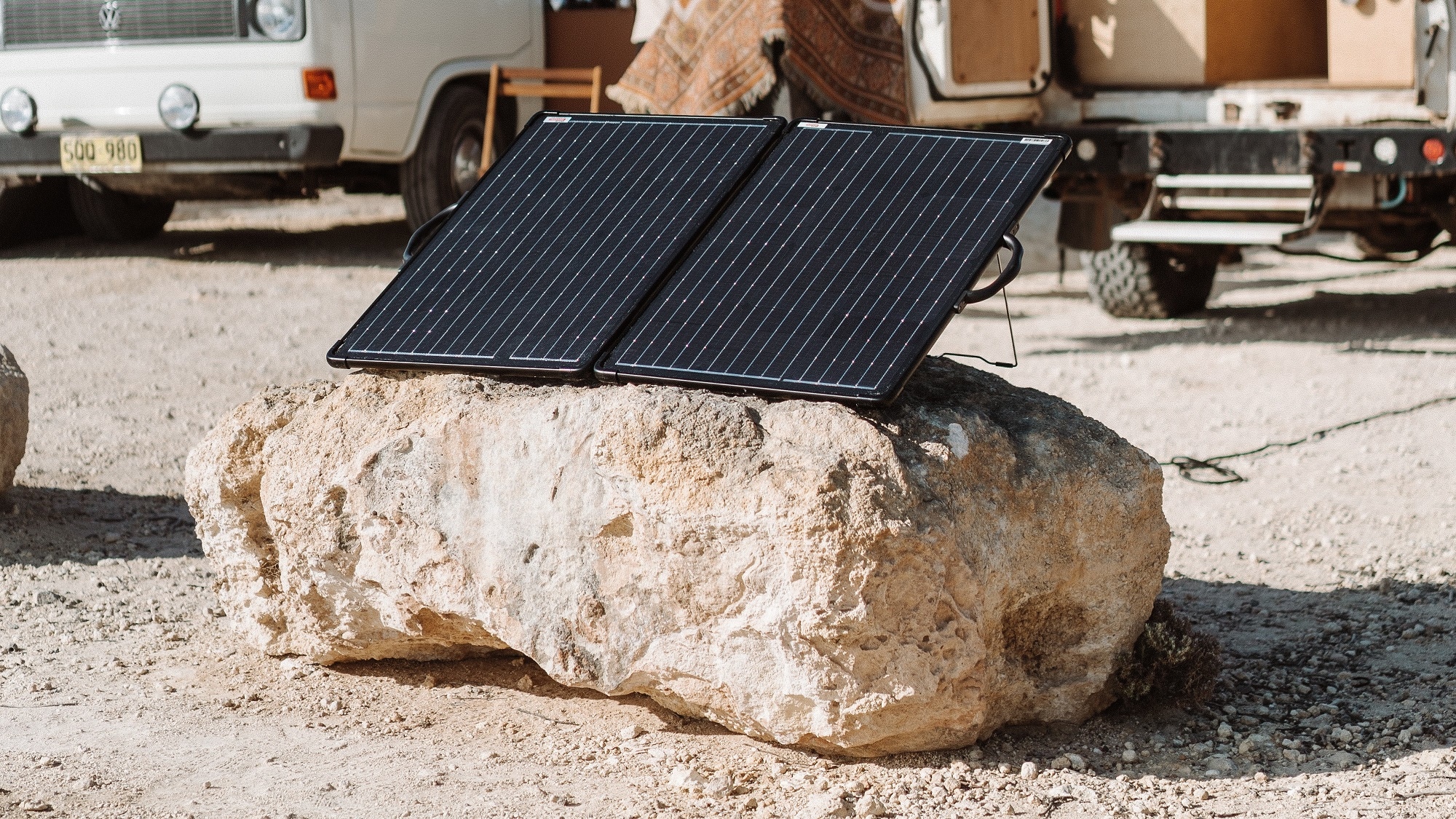 Not all solar cells are created equal
Though all panels might seem the same, there are two types of cells; monocrystalline and polycrystalline. If you're looking for a panel with the highest efficiency you'll want to look for a monocrystalline solar panel. We could go into lots of detail about how the different types of cells are made but if you want to tell the difference at a glance, monocrystalline panels are black in colour and polycrystalline are blue toned.
Combining your batteries and solar
So, you've got your solar panels, now what? Unfortunately, you can't just plug your gadgets into solar panels. Solar power works by recharging your batteries which you the draw your power from. To do this you will need a battery charger with solar inputs. While an in-vehicle battery charger would work, to really keep an eye on how much solar you're using the Manager30 is the way to go. The Manager30 takes power from both your vehicle while you're driving and solar when you're parked up to charge your secondary battery, but you can also use mains or generator power. The screen allows you to see how much battery power you have left and how many days until it's fully drained.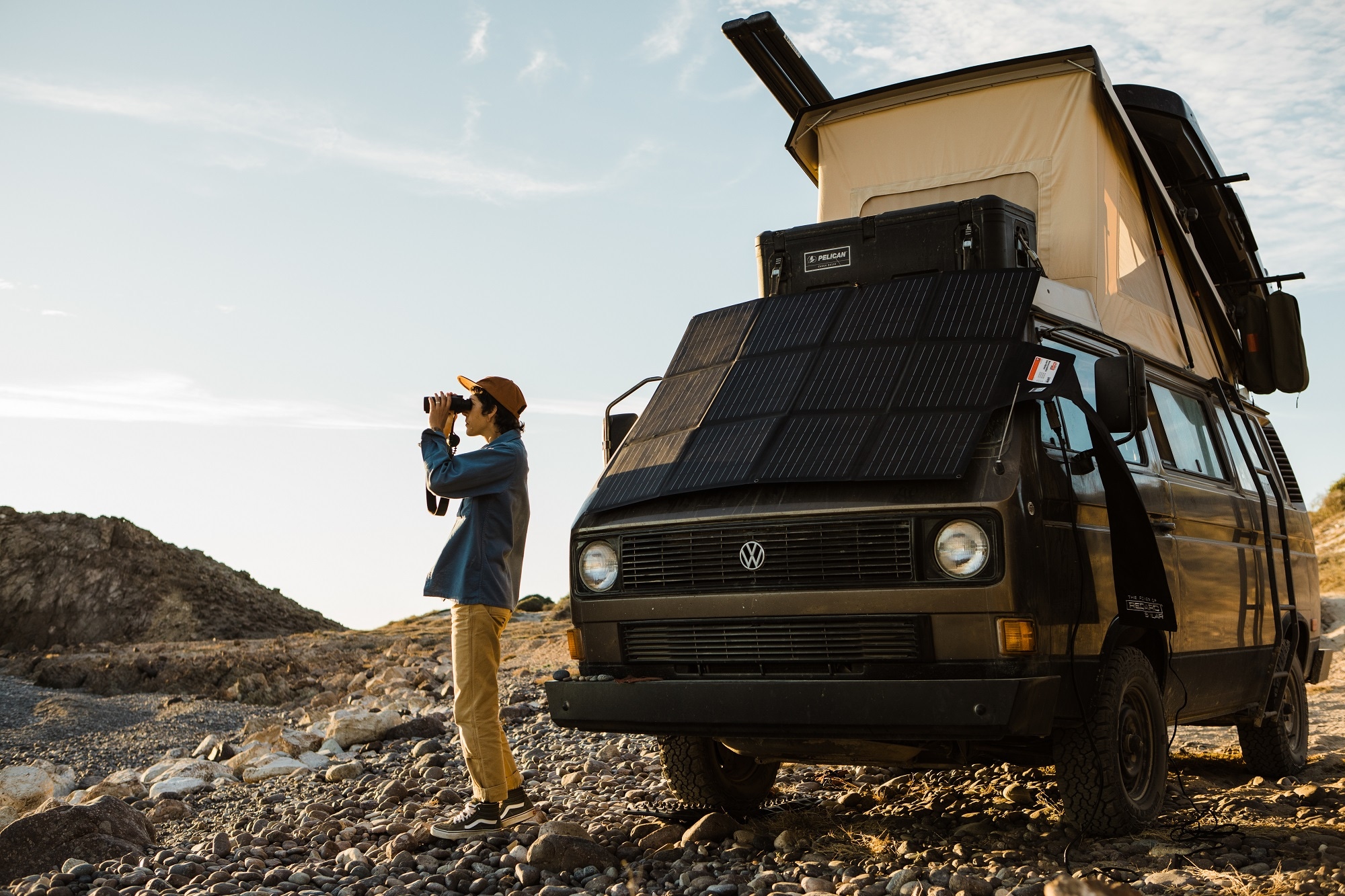 Living off grid is possible and with a reliable power and solar setup you don't have to give up any of the comforts of home. For more information on vanlife power check out the other blog in our Powering Vanlife series on designing the perfect power system.