Not only is it good knowing what your engine's vitals are doing, it can literally save you thousands in major repairs!
As far as I'm concerned it doesn't matter if you own an old 4WD or a brand new one you've just driven off the showroom floor, factory gauges will not show you enough to protect your engine.
As soon as we start taking our 4WDs off the tarmac and out into the bush or beach and especially when we hook a trailer up we start putting our vehicle through tougher than normal conditions. The harder we push our 4WD, the harder the engine must work to keep up.
People with newer 4WDs think that they are immune from putting their vehicle under added stress and because it is a new vehicle you won't be able to cause your engine temperature, Exhaust Gas Temperatures (EGT) or boost to spike.
This is far from reality and being able to monitor exactly what your engine is doing at any given moment is the best way to preserve your engine and cooling system and avoid being stranded on the side of a track with major repair bills on the cards.
New or old, it only takes a bit of mud in your radiator, some soft sand or towing up a steep hill into a headwind to really put your vehicle under a lot of loads.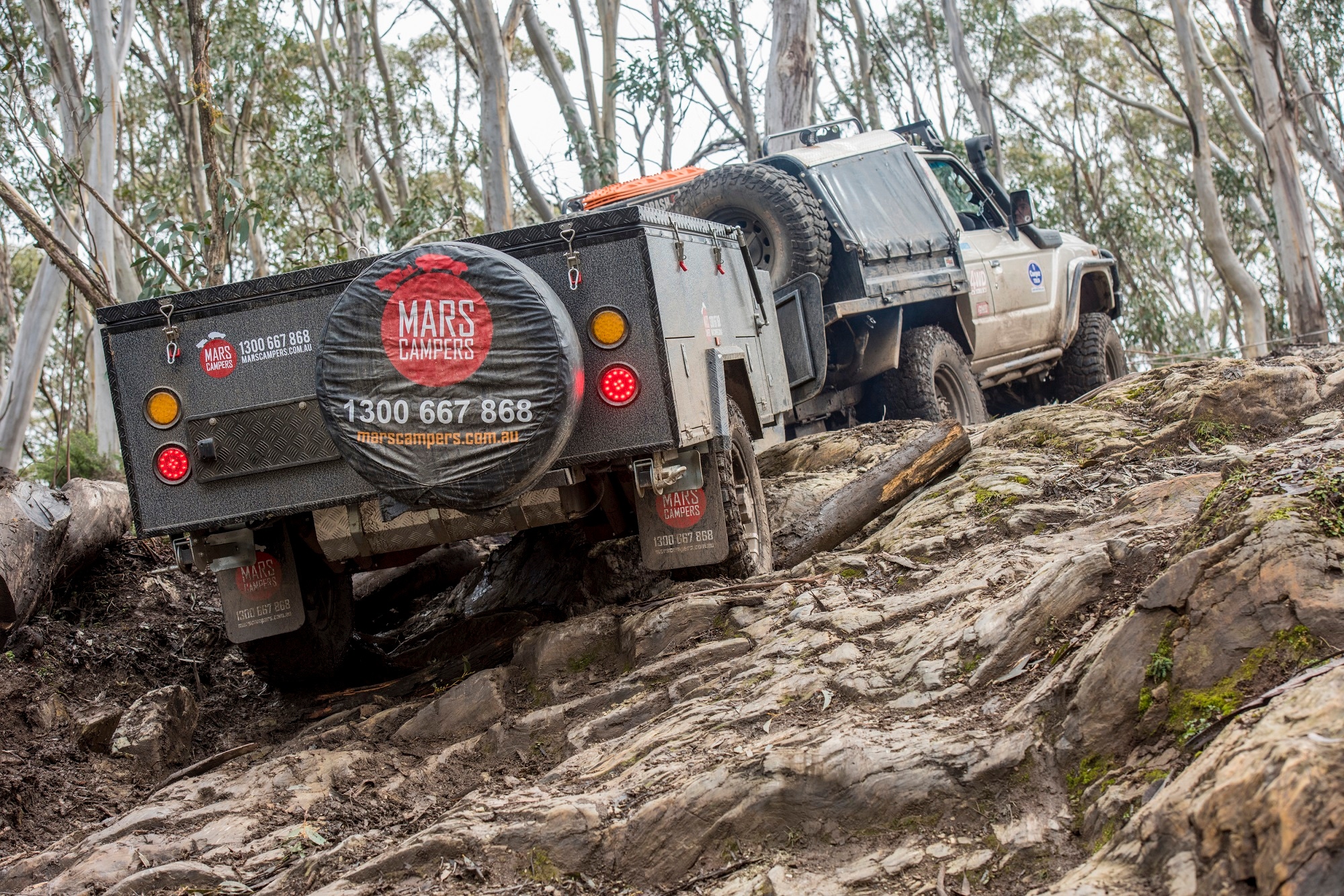 Factory gauges, in my opinion, are nowhere near detailed enough for us 4WDers and caravaners. You see, a factory temperature gauge will show normal operating temperatures from a range of coolant temperatures anywhere from 70°C right up to 100°C on some vehicles.
Only once the temperature has hit this extreme limit will the gauge show that the engine is hot as the needle starts to creep up into the red. In my opinion, this is way too late and drivers really need to catch temperature increases before they become a problem.
The reason why vehicle manufacturers do this I believe is to not worry motorist by showing fluctuation in their vehicle temperature and only alarming drivers when it's absolutely necessary.
On a turbo diesel engine, the first thing I monitor when I'm driving is my EGTs. Once the post turbo reading is around 500°C when I'm towing up a hill I know that I'm starting to ask a lot out of my engine.
This is where I will normally back off and swap to a lower gear. Straight away I will notice the EGTs drop and my engine is not struggling and the engine temperature never has a chance to rise because I have caught it early.
Overheating can, of course, lead to a blown head gasket and engine failure, which we all know can cost anywhere up to $10,000 in repair bills. Fitting aftermarket gauges are pretty cheap insurance if you ask me.
In my vehicles, I run an REDARC EGT and boost pressure gauge (G52-BEP) and a dual voltage gauge (G52-VVA) so I can see from the cab what my batteries are doing at any given time.
These gauges, in my opinion, are essential and I wouldn't own a 4WD without them. I love the REDARC gauges because they fit and look neat in the vehicle and because you can get combinations of things like boost and EGTs in the one gauge, it means you need less of them cluttering up your dash.
Like all REDARC products, their gauges are top quality and offer many features for the driver to customize to suit your particular requirements. For instance, I can change the colors and display as well as dim to another color when it gets dark, which is switched off my headlights. Pretty clever if you ask me!
Cheers,
Shaun