Built tough and ready to push the limits, REDARC's latest off grid build is nothing short of the ultimate adventure vehicle.
Harnessing over 40 years of expert knowledge of powering rigs and building off-grid tourers in Australia, we couldn't wait to get our hands dirty on a truck build unlike any other.
Three Toyota Tacoma's across the country were built with help from MULE Expedition Outfitters in Washington, Tiny Rig Co. in California, and Asheville Vehicle Outfitters in North Carolina. Designed with products specifically chosen to tackle anything North America can throw at it, this Tacoma is capable enough to go as far and wide as you can dream. Look inside REDARC's first North American build to see how we turned a 2021 Toyota Tacoma into an overlanding powerhouse.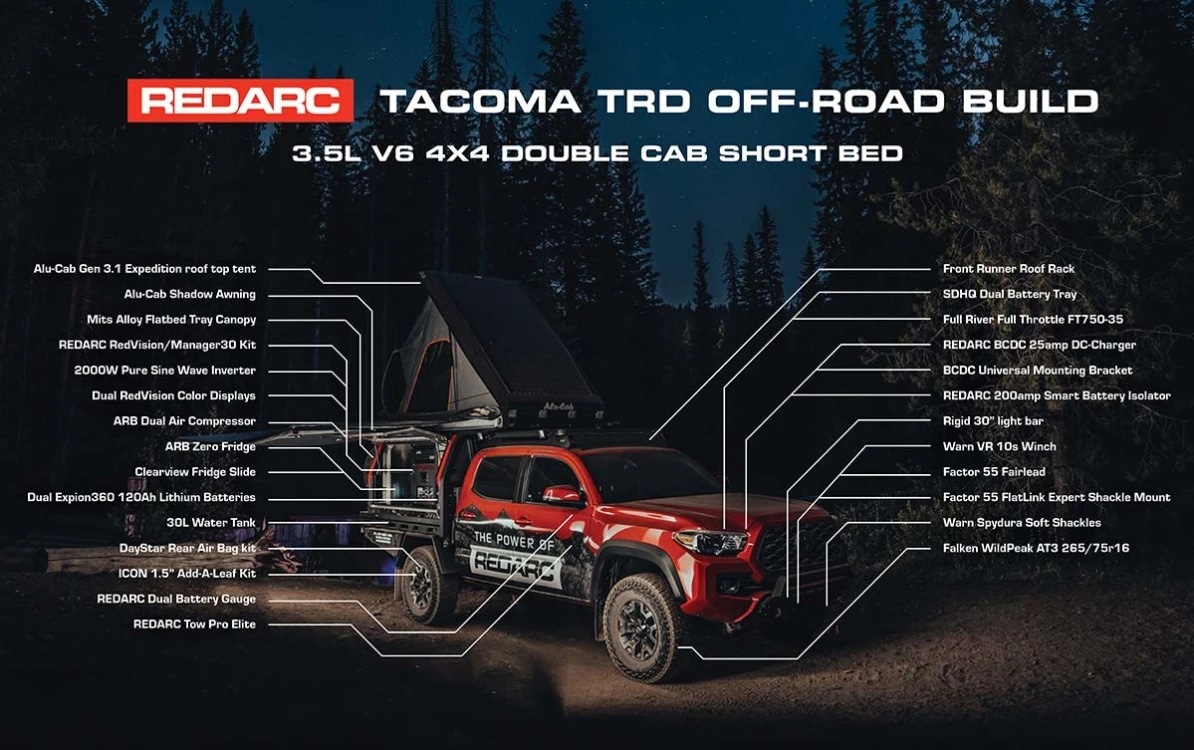 OVERLAND READY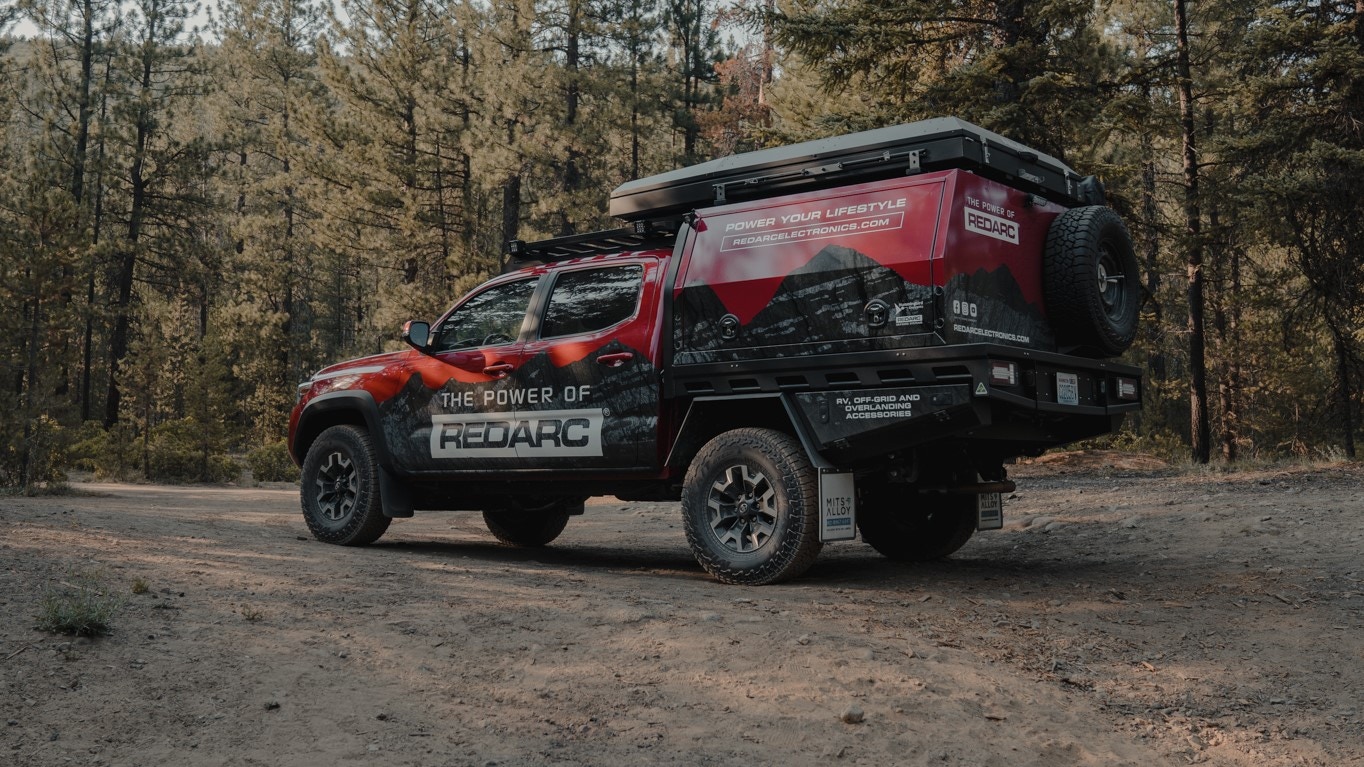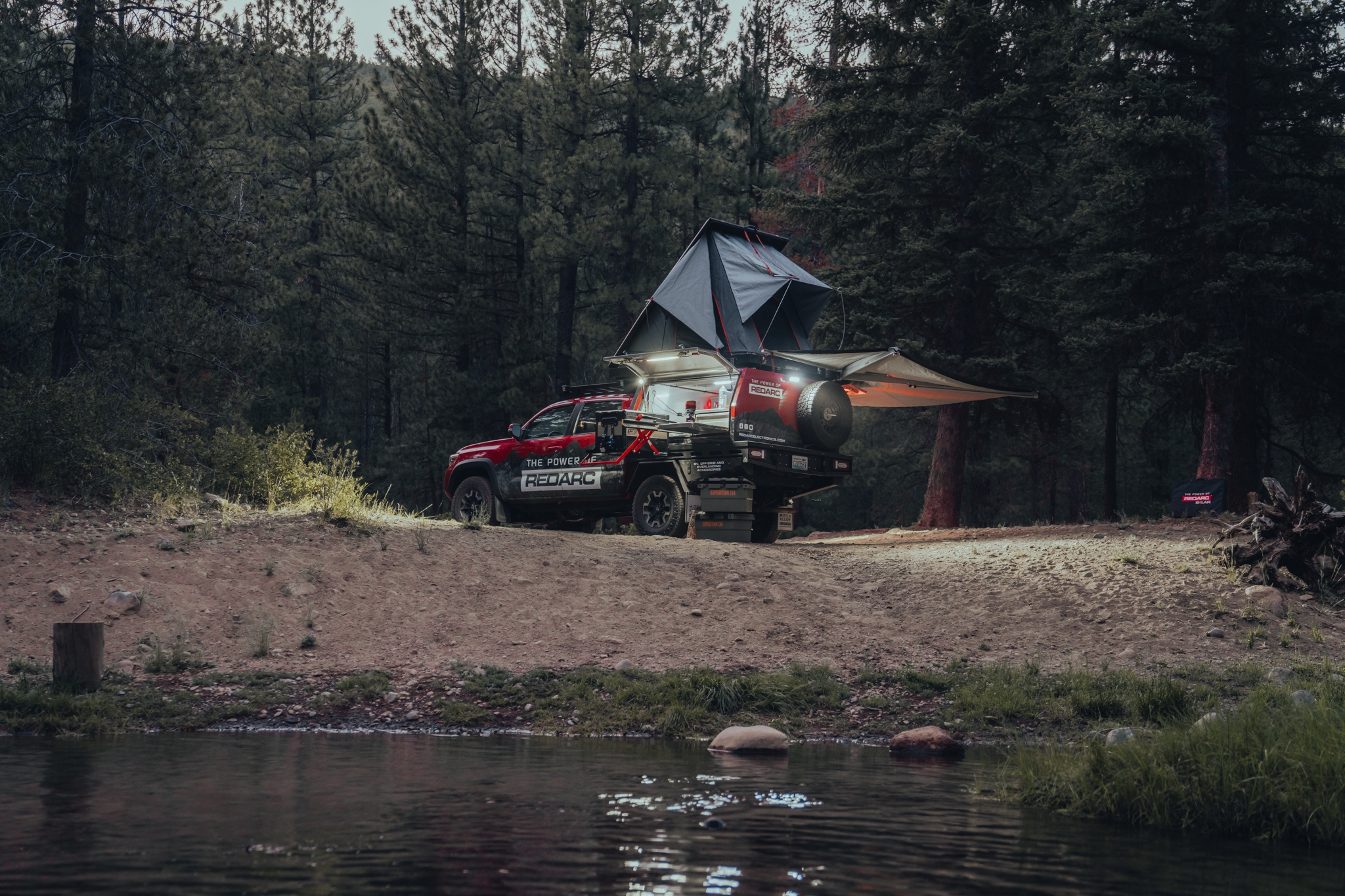 ENOUGH POWER FOR ANY ADVENTURE
Inside a custom flatbed tray canopy by Mits Alloy, REDARC put together a system to give the Tacoma enough power to venture to places no other truck can reach. Powering the whole system are two 120Ah lithium batteries, to create a combined 240Ah of usable lithium power storage. To keep the batteries charged, The Manager30 takes power from the vehicle's alternator as well as solar and mains power. This means that no matter whether we're parked up or on the road, there's always charge going back into the batteries.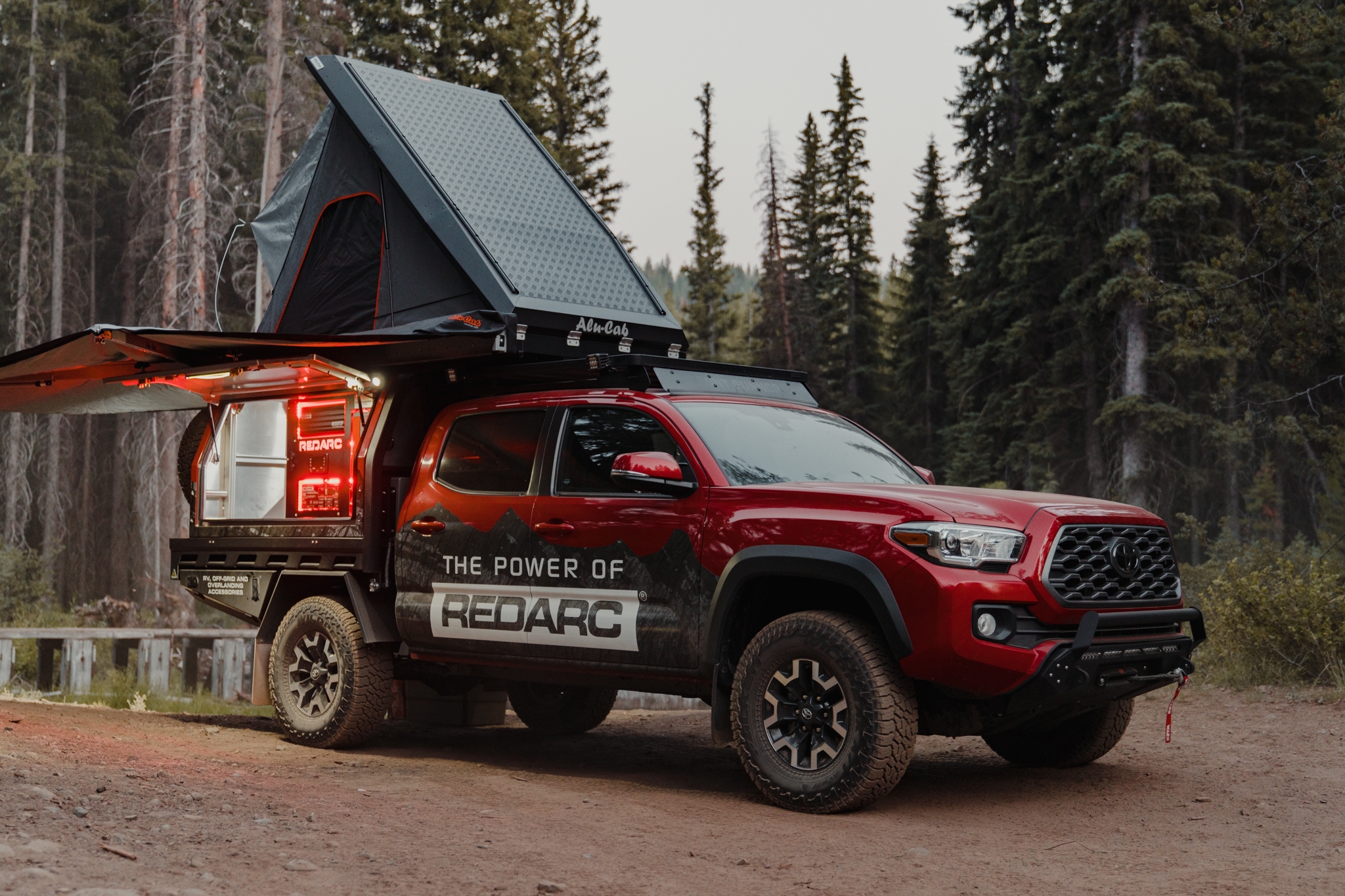 To make the setup perfect for any overlanding adventure, the canopy is kitted out with a 30L water tank, an ARB Zero Fridge on a Clearview fridge slide, an ARB Dual Air Compressor and plenty of interior and exterior lighting. A 2000W REDARC prototype Pure Sine Wave Inverter means there's 110V mains power available for all household accessories including camera chargers, laptops, coffee machines and blenders, no matter how far off-grid we venture.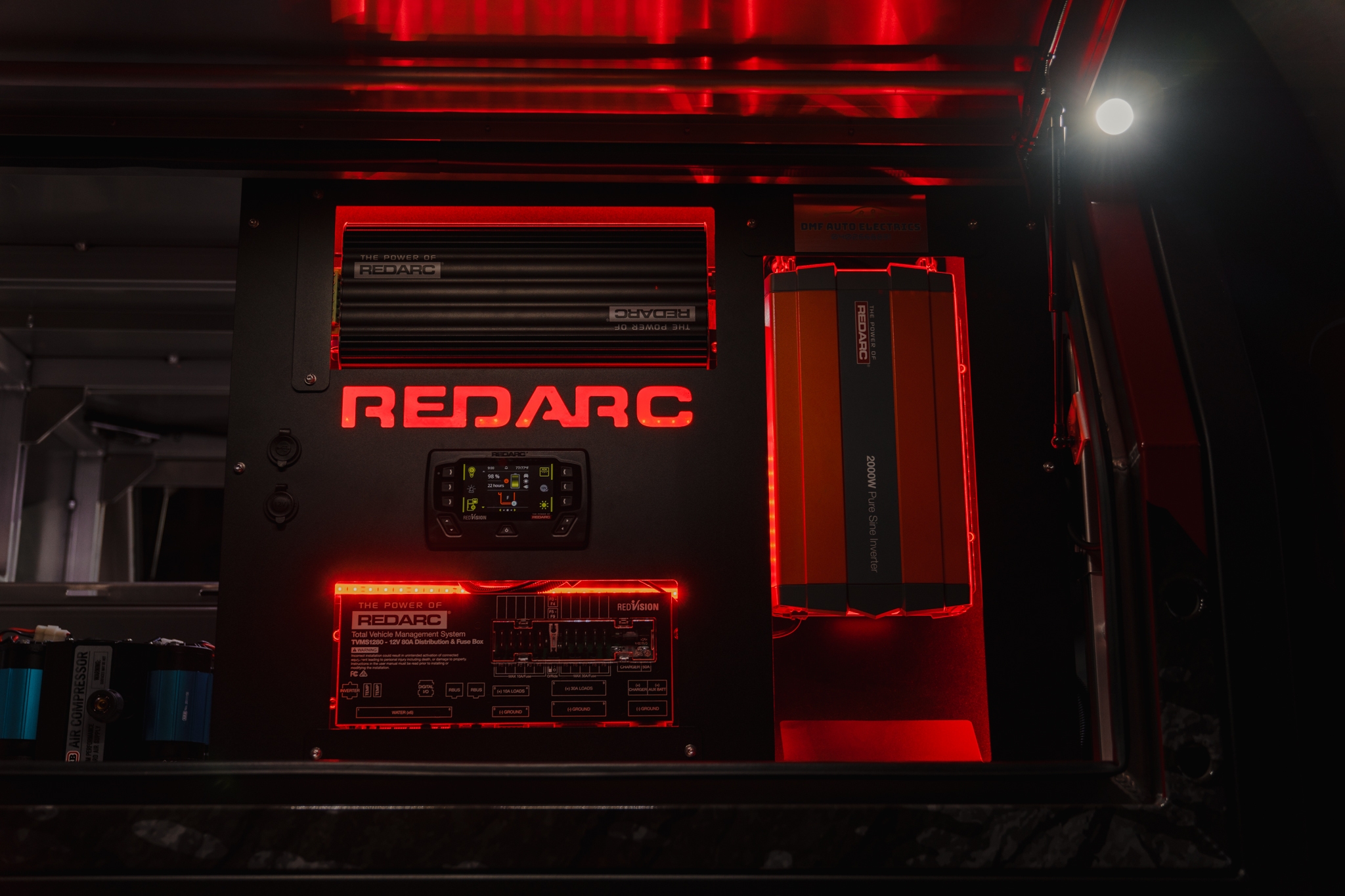 The whole system and accessories are controlled by the REDARC RedVision vehicle management system. With two RedVision color displays, one on each side of the canopy, all accessories can be controlled from multiple points around the vehicle as well as through the RedVision smartphone app. RedVision also allows us to see our water tank levels, turn accessories on and off, and monitor battery levels and charge status from the Manager30. It's a one stop shop for control and monitoring of everything in the canopy and makes staying in charge of all your 12V gear simple.
UNDER THE HOOD
Under the hood, we added REDARC gear to the existing battery system to enhance the Tacoma's power and feed charge through to the cabin systems. The second dual battery system under the hood means we will always have power for jump starting should we ever get stuck.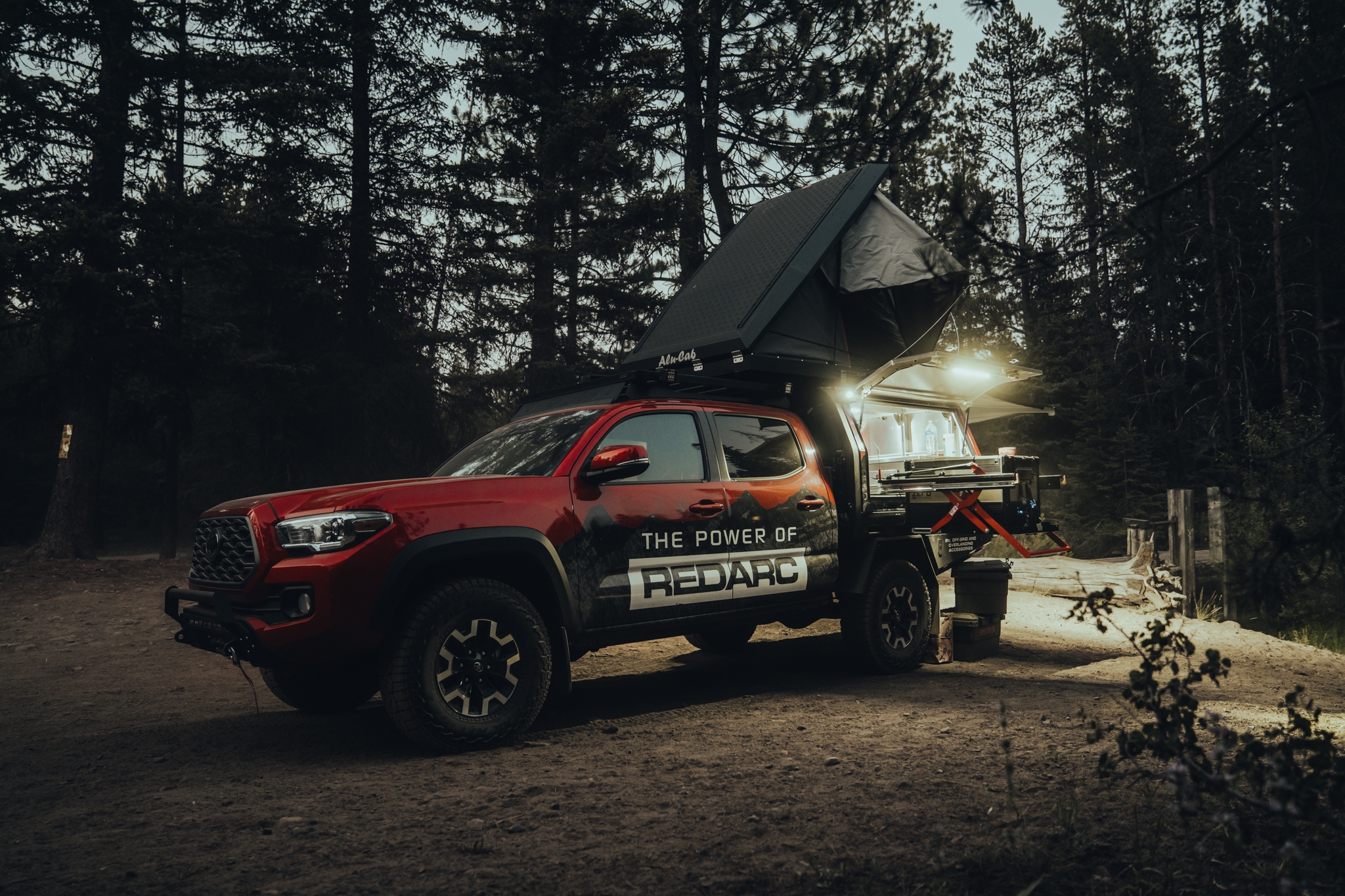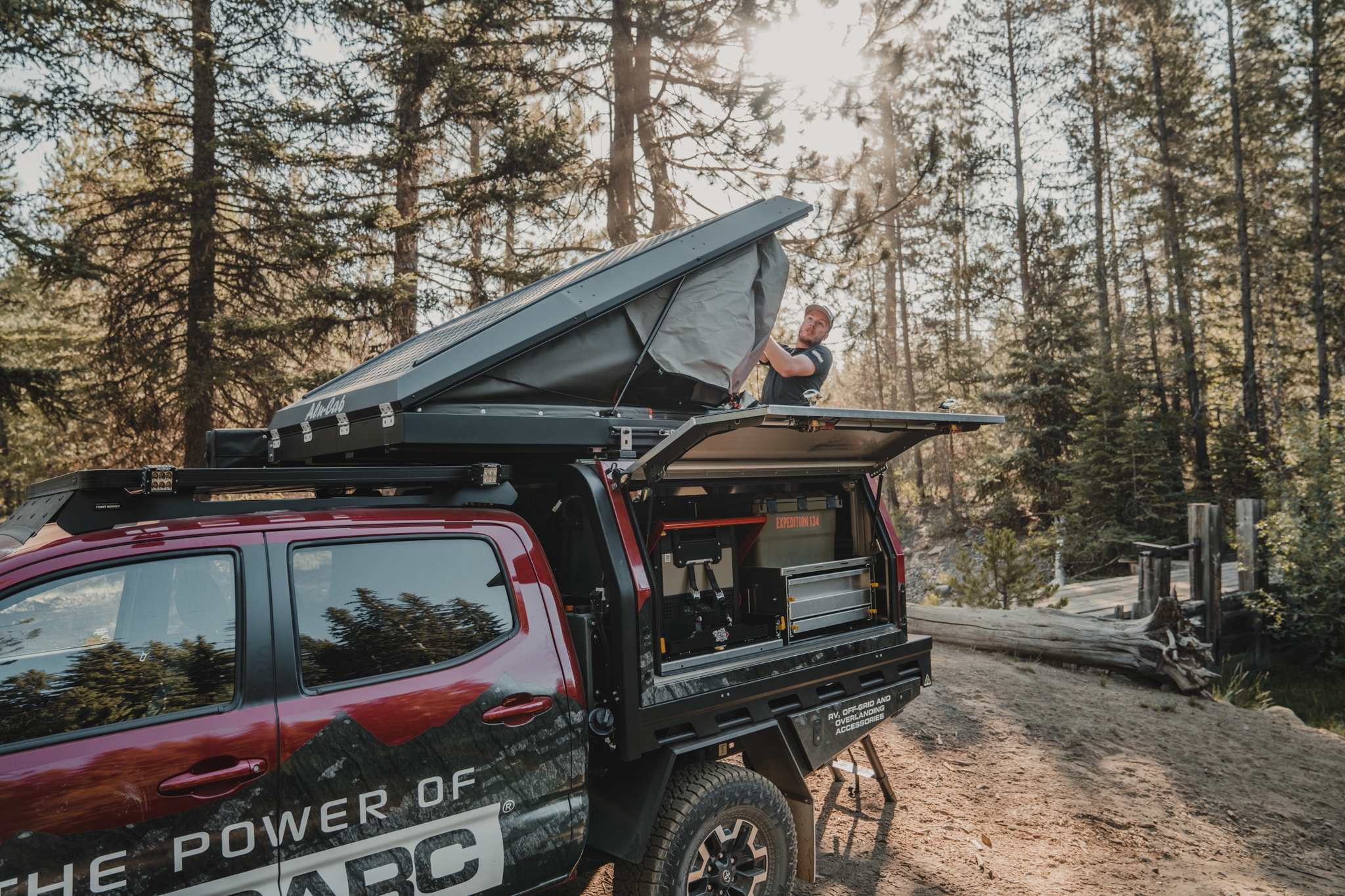 The under hood dual battery system also powers a Switch Pro SP-900 panel inside the cab to control a whole range of 12V accessories and lights. For lights, we decided to go with the best and chose a whole range of Rigid Lights including the 30" light bar on the front grill, LED light pods and a 40" SR Pro light bar on the roof rack, and a pillar mounted 4" 360 Series pod. All these are controlled by the Switch Pro panel.
INSIDE THE CAB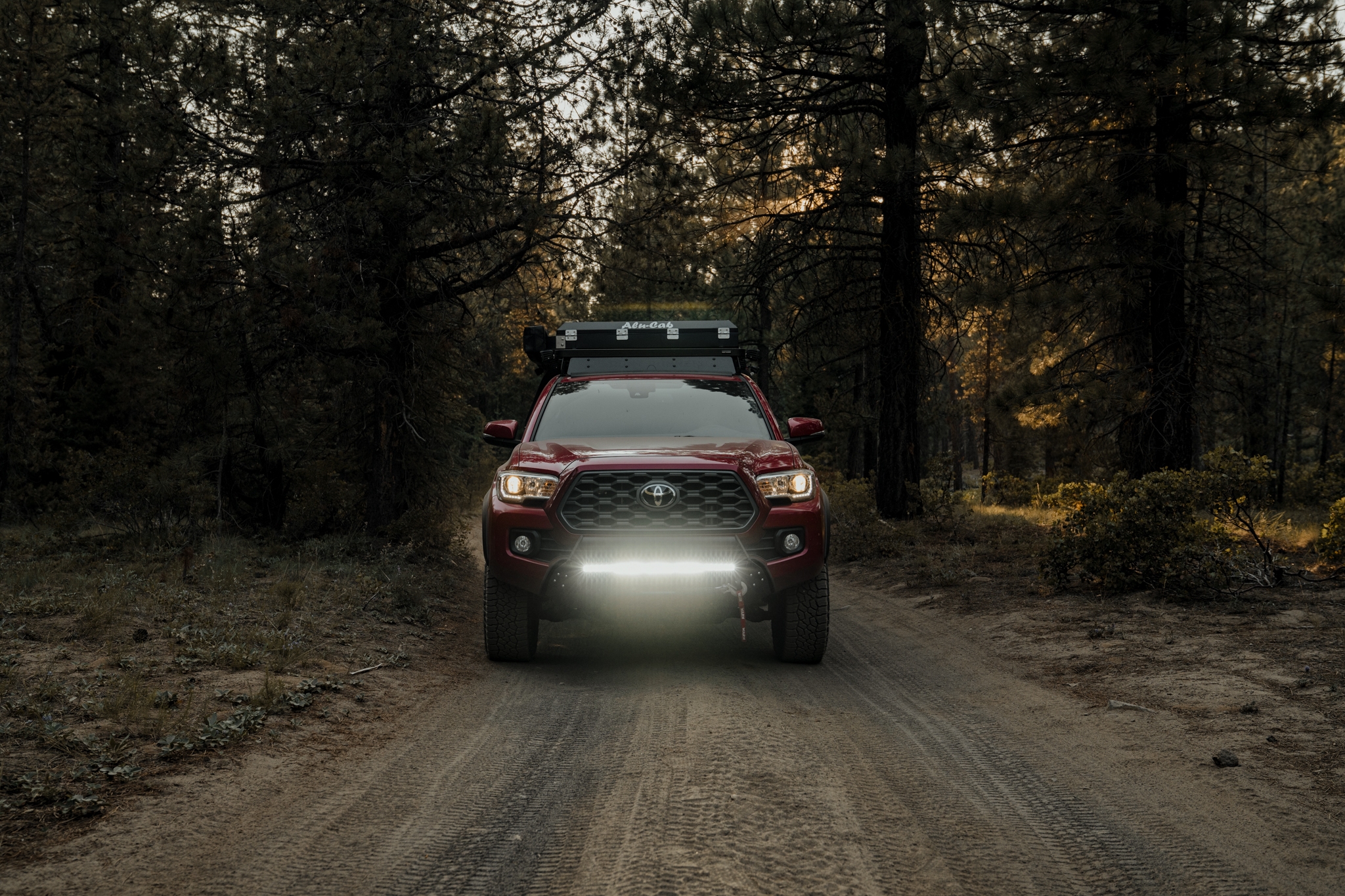 When it comes to setting up your 12V system, with REDARC there are NO LIMITS to where you can go. To see some of the epic adventures REDARC has powered, check out our NO LIMITS series on YouTube or our brand new Toyota Tacoma build video.