Marty and Kylie from RVeeThereYet are no novices when it comes to caravanning around Australia - they've been doing it for over 25 years. So what powers them? An SBI of course.
12V issues? What 12V issues?
I've been travelling around this country in either a camper trailer or a caravan for over 25 years. In that time I've had two camper trailers, two caravans and five 4wds. One problem that has been common to just about all of them is the 12 volt electrical systems which have given me no end of trouble. That is until I started using REDARC equipment.
No I'm not just saying that because I want to get on REDARC's good books. In fact I'm writing this off my own bat because, without a doubt, since we switched to REDARC, all of our 12V issues have pretty much disappeared to the point we now travel with complete confidence in all our 12 volt systems.
To give you an example, over the years I've had 5 different types of dual battery isolators from as many manufacturers in my vehicles and they have all failed in one way or another, usually at times when we are in remote outback areas and could ill afford to be without 12 volt auxiliary power in the car.
When we purchased the Landcruiser, we had it fitted with a REDARC 12 Volt 100 amp Smart Battery Isolator (SBI). It is a very simple device in so much as its the sort of device you install and totally forget about.
Fit for purpose
Its job is simple - it isolates the auxiliary battery from the starter battery when the engine is off and to connect the two together so both can be recharged by the vehicle's alternator. Not a complicated task but one that does require some electrical wizardry to perform properly.
For instance, you don't want both batteries to be immediately connected as soon as the engine is switched on. You want the voltage in the starter battery to come up to 13 volts before it connects the auxiliary battery.The REDARC SBI does exactly that.
More than just an Isolator
But the battery isolator has a few tricks up its sleeve that I believe make it a stand-out product. With the addition of a switch, you can manually override the system and connect the two batteries together. This is useful if you inadvertently flatten the starter battery, you can use the auxiliary battery to start the engine. Granted, you could do something similar with a set of jumper leads but for the sake of convenience and simplicity, this is a great function. It also prevents any likelihood of crossing polarity or causing a short circuit which could blow fuses or, worse, zap an engine ECU.
The dual sensing battery isolators also have the ability to enable solar recharging on both batteries. When free camping, we connect our solar blanket to our auxiliary battery. When this battery is fully charged, the REDARC dual sensing SBI isolator detects this and connects the two batteries together enabling the solar panel to now recharge the starter battery. It means we have total confidence knowing both our batteries are fully recharged as long as the solar blanket is connected. How brilliant is that?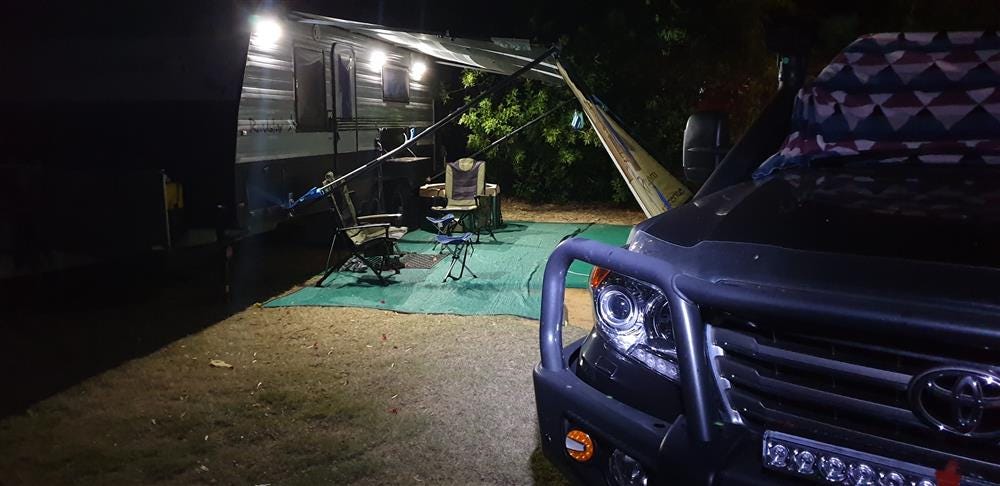 A failsafe product
Now all this functionality would be pretty useless if it wasn't 100% reliable. As I mentioned earlier, other systems I've had in the past have failed at critical times, but not with REDARC. It has been completely and utterly faultless for the last 4 years to the point I actually forget it's there most of the time. To me that's the sign of a great product.
REDARC gear is not cheap but, as I've found out over the years, skimping on quality with products you rely on so heavily is false economy or, worse, a recipe for disaster. My advice is the total peace of mind REDARC products offer is well worth the extra expense. Their technical service and product support is second to none should you ever require it.
If you're looking for the best dual battery isolator on the market, take my word for it, the REDARC SBI12 Smart Battery Isolator is the one you want.
Looking for more help? Take the REDARC Hilux product tour to find out what products are best for your overlanding, power management and towing needs.