Planning a trip, in our books, is where the adventure begins. So we allow plenty of time. There's little doubt it can be more challenging when it's an overland bound trip in another country where they drive on the opposite side of the road and have different rules and regulations, but don't let that put you off.
We find there are two approaches you can take…there's the simple approach to "wing it", meaning what will be will be, having a carefree spirit, and we have no plan other than a destination to get to.
Or there is the "military precision plan", meaning everything runs like clockwork and planned down to the minute. We find we like to be somewhere in between these scales and a day to day plan is more what we'll prepare.
As we're "list" kind of people, we prepare a few lists. Tasks to be done and things to pack, but it all starts with some research beforehand. This can come in the form of watching videos, looking through travel magazines, joining a forum or two and asking questions. Get yourself some paper maps of the country you'll be visiting and look into possible routes. Using Google can help calculate distances between towns you'll drive through to get to your destination.
Overlanding Canada's Dempster Highway
Although we had multiple destinations in mind during our trip, one of our objectives was to tackle Canada's Dempster Highway and drive to the Arctic Ocean. If we delve into how we prepared for this leg of our adventure, it will provide some insight as to how we organized ourselves.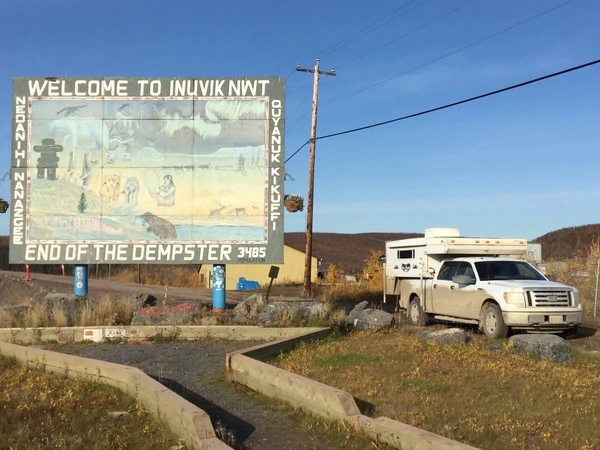 We modified the 2010 Ford F150 truck camper we bought so we could be self-sufficient. We needed to be able to carry enough food, water, prepare meals on the road and take care of day to day travel. But we also needed to keep communication devices and cameras charged at all times.
We needed enough capacity in our 12v system to support living out of a mobile truck camper. This was all achieved by equipping our setup with REDARC products. Once the vehicle and camper were ready to go, we began planning the route.
Planning gas stops
We started by working out the distances between towns. From here, we then calculated possible fuel usage, ie the number of miles we could get to the gallon. Knowing this information meant we could look into where we could refuel, and how often we needed to. We would also do some pre-checks to verify that fuel was still obtainable from these towns, and what hours they operated.
Next, we considered how remote we were going to be…how many days were we away from obtaining basic supplies. This is where a meal planner came into play.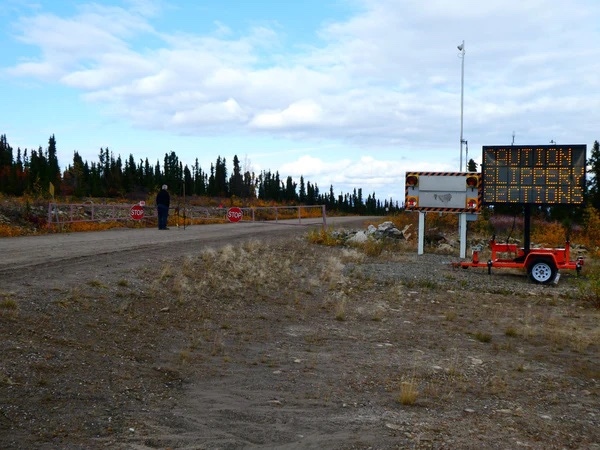 Camping meal preparation
When making our meal plan, we considered how we'll go about preparing meals, what sort of energy and consumption we'll be using (propane and 12v power), and whether we'd have enough capacity. We also factored in contingency and planned for unexpected delays due to possible breakdowns or road closures. We covered a few extra days by adding in a mixture of dry ingredients into our planner that would keep and didn't need cooking as such.
Assessing the risks
We also took time time to apply a small risk assessment in our overall plan and tried to imagine the things we might encounter that could leave us having to abort if we couldn't overcome the problem. Having an exit strategy or a way to call for help that was shared well in advance by all in attendance meant less stress for all involved. We came across many travellers who never considered the negatives and found themselves ill-prepared when something happened that went pear-shaped.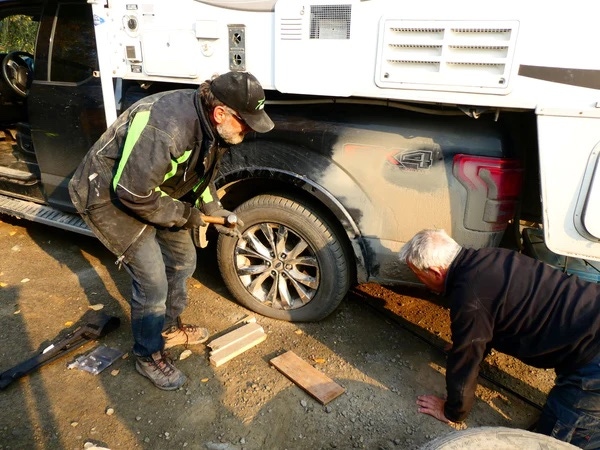 So we were ready to go…our vehicle set up had been checked out and mechanically ready for the adventure, we'd researched the terrain we'll be venturing into, we understood the possible weather conditions we'll encounter, got a fuel, meal and first aid plan, plus we built in some contingencies to address any changes needed along the way. With everyone in the group now understanding those plans, what was left to do?
Check, then check again
The last thing we did is one final check, and we questioned one another that we'd packed what we said we would. Here, we double checked our lists and ensured we had all the things needed to call for help, and know how to go about it.
So that gives you an idea of the process we followed…it might seem like we leaned a little to the "military precision plan", but it gave us peace of mind once we were out on the trails and could fully enjoy ourselves. Then, if anything was to go wrong, we were better prepared and not stressed, and simply saying to ourselves, "it's all part of the adventure".
Catch you next time.
Grant & Linda
My Aussie Travel Guide
If you're starting to think about your ideal 4x4, truck or RV setup and not sure what products will help you power your future adventures, take the REDARC virtual product tour to learn more.