Created with search and rescue in mind, Odin is Expedition Overland's 2020 Jeep Gladiator. The latest instalment in REDARC's Unbeatable Rigs series was purpose-built to be ready to handle any environment and situation.
When they set out to fly powered paragliders in epic places from the Canadian border to the Mexican Altar desert, the XO team needed a purpose-built rig ready to perform a rescue at any time. This meant that Odin had to be built with better trail performance than any of their other vehicles. It also had to carry film equipment, production gear and drones, so the ability to monitor batteries and power consumption was another priority.
Ready for anything
Odin initially followed in the tire tracks of several other Expedition Overland rigs but was taken to the next level, built to handle even the most extreme conditions. As the most capable Gladiator in the Jeep range, this 2020 Rubicon Edition was the perfect platform to build from.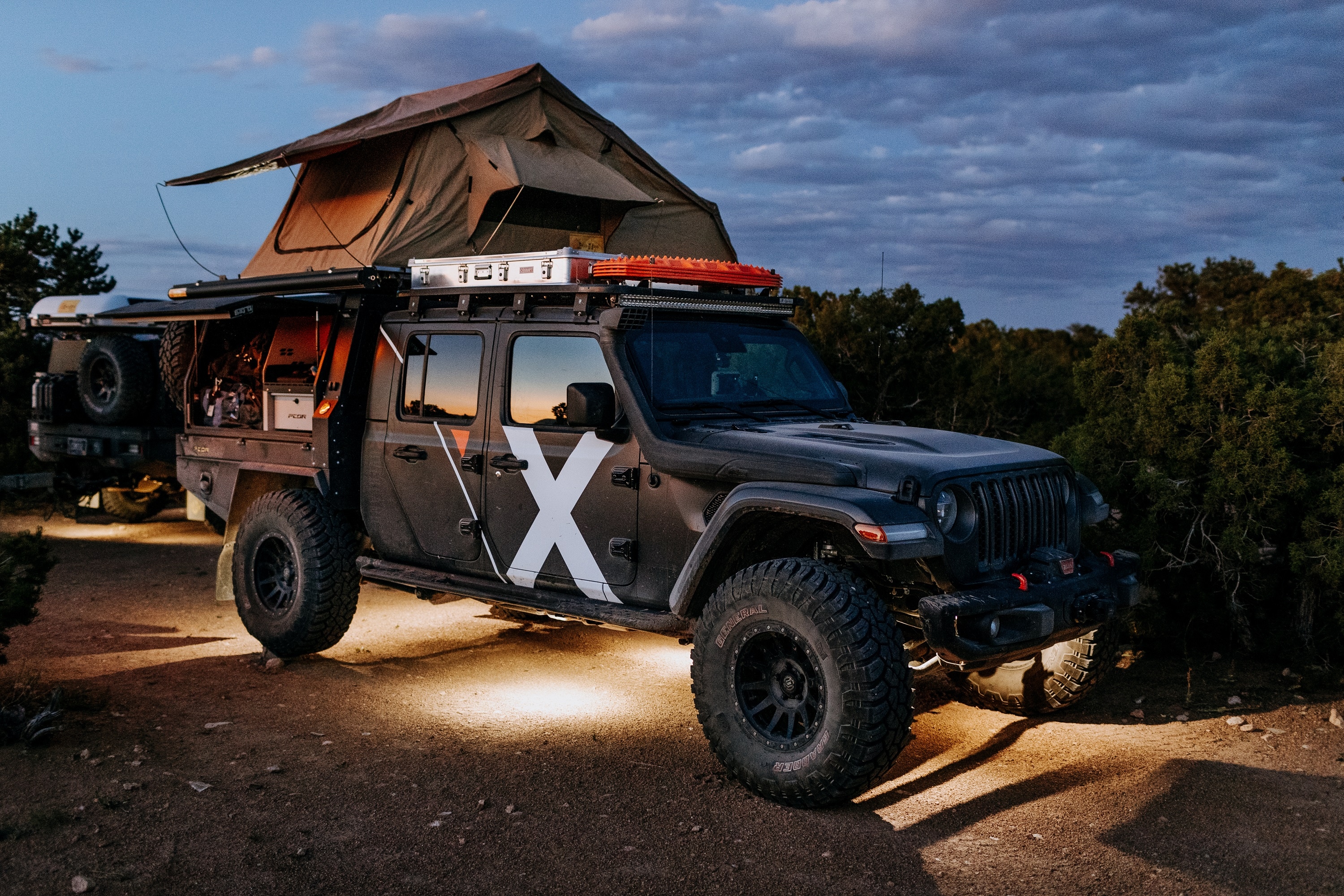 Sleek matte black, with the trademark Expedition Overland 'X' on both sides, it's more than just a pretty face. With 4-wheel drive, and front and rear locking differentials straight off the lot, the Gladiator has a higher payload and can fit 37-inch tires with only a slight suspension lift.
Fitted out with only the best and most reliable products, Odin is as capable as it is eye-catching;
Icon Alley Compression wheels and 37x12.50 General Grabber X3 tires
Airbag system on rear coils
American Expedition Vehicles differential covers
Long Range Automation fuel tank
AEV raised air intake
Warn Zeon Platinum S Winches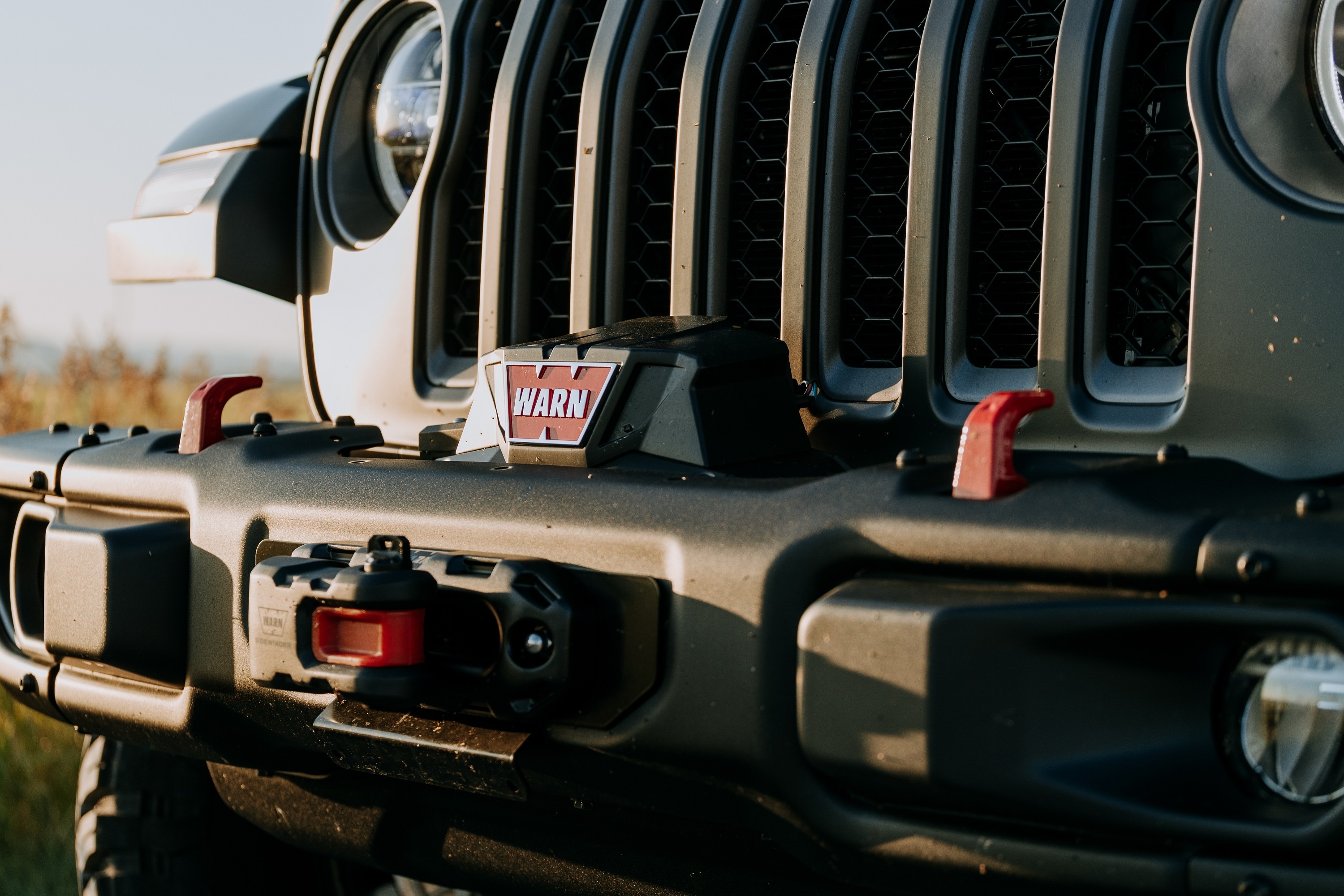 Powering Odin
For Odin, the XO team met with Patriot Campers and decided that the PCOR tray and canopy system would be perfect for their rescue requirements. The Manager30 Battery Management System integrated into the PCOR and has been one of the best things to come along in the way of power management for Expedition Overland.
This allows them to constantly monitor their battery and solar levels in order to keep their gear at peak performance and not leave them stranded. Odin is fitted with a 160amp hour Revolution Power lithium battery and a 160W Overland Solar panel to support the power system.
This system is not only used to power all of XO's film and production gear but to make sure they are ready for any emergency that off roading or paragliding might throw at them. When they need to be ready at a moment's notice, the Manager30 is a valuable piece of equipment to ensure that they never run out of power.
It's what's inside that counts…
Along with the Manager30, the PCOR canopy is fitted with water tanks and rooftop tent space. Odin needed to be fully capable of going off-grid, this meant the XO team had to be smart about kitting out the tray and canopy as to not exceed weight regulations.
They also needed to have a vehicle that was designed flawlessly, as they would be working out of it in the field. All the gadgets both inside and outside the vehicle have been carefully considered to get the most out of them both every day and in an emergency;
Eezi Awn K9 roof racks with ALU Boxes and Maxtrax
Rigid Industries Lighting
Eezi Awn 1400 exclusive with a drop-down room
Dometic upright fridge
2 meter ICOM 5100a radio
Garmin In-Reach mini
Garmin Overlander GPS
What's next?
As with all projects, the XO team is constantly refining Odin to make sure it's as capable as it can be. Currently, the truck is getting re-geared to allow the 8-speed transmission to get to higher gears on the road. As the weight is substantial, Odin will benefit from the 4:88 gear reduction.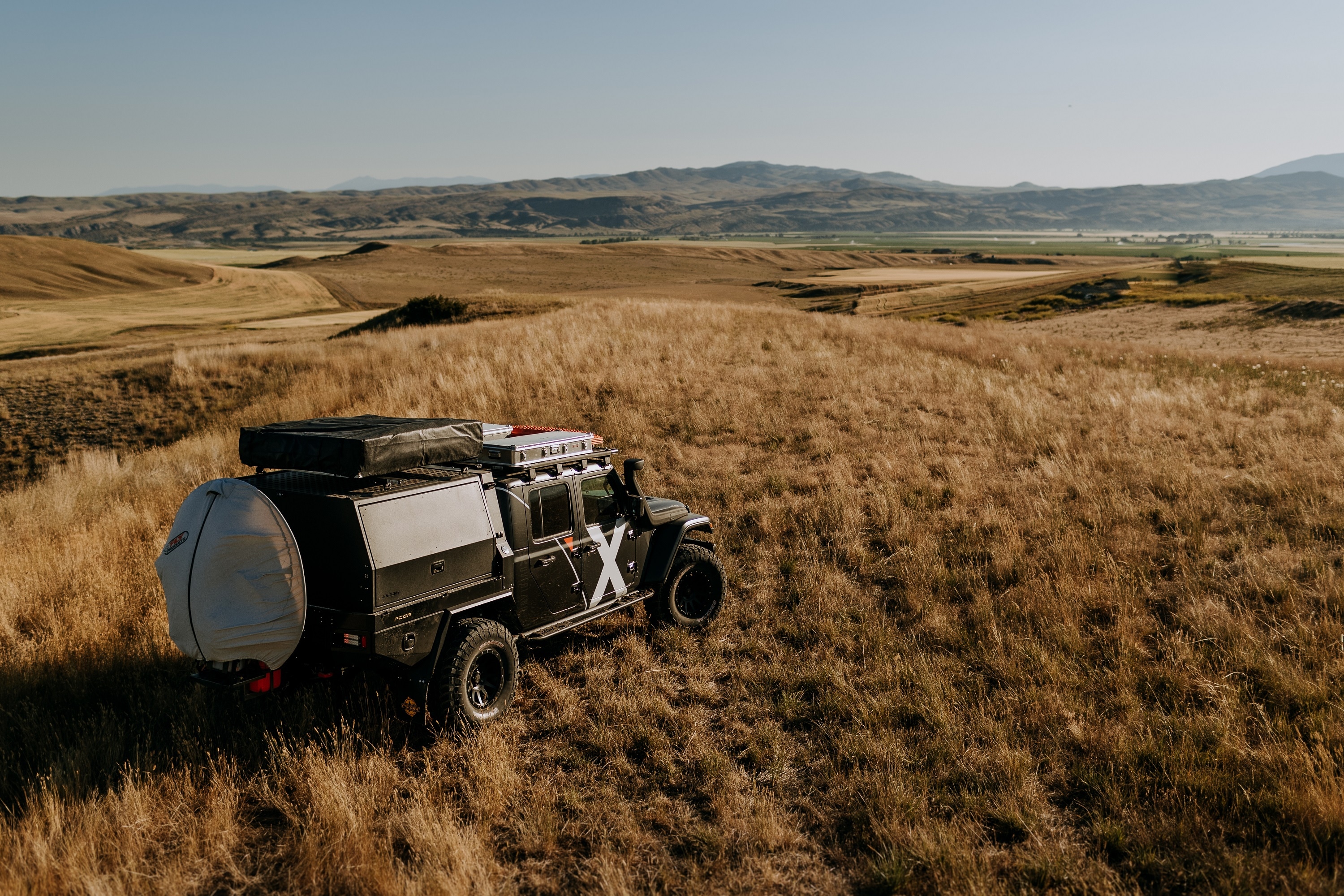 The XO team are also planning on installing a Tow-Pro Elite brake controller and new AEV front bumper later this year. These aim to improve its towing capability and give the Jeep a higher profile and better radiator protection.
Why did Expedition Overland choose REDARC?
"In all our years of building rigs the Manager30 is the best thing to come along in the way of power management," Said Rachelle Croft, one of the Expedition Overland founders, "It supports our power and solar integration and keeps the power systems operating at peak performance."