ENDLESS POWER.
Adding solar to your camping or touring setup is essential if you're wanting to go off‑grid and spend more time adventuring. Whether it's portable or fixed, REDARC has you covered.
No more melted ice, no more warm drinks, no more compromises. Leave the crowds behind and get off-grid with REDARC's 12 volt solar range. Harness the power of the sun with flexible solar blankets, portable folding panels and permanent fixed panels available in 50 to 200 watt capacities and supported by a complete range of accessories.
Whether you're making your way to your favourite campsite or your own secluded spot on the map, getting there is all about knowing your stuff and trusting your gear. Self-reliance starts with gaining some know-how and gives you the freedom to go off-grid and stay there.
---

HARNESS THE POWER FROM THE SUN
Offset your daily power usage and give yourself an extra couple of days before needing a shore power charge, starting the generator or needing to drive your vehicle.

PLUG AND PLAY MAKES SETUP A BREEZE
Designed with genuine Anderson connectors to reduce setup time once you get to camp. Peace of mind you'll stay powered.

HIGH POWER EFFICIENCY
Monocrystalline solar cells offer maximum performance in high temperatures and low light while saving space due to their high power-to-size ratio.


SET AND FORGET SOLAR
FIXED SOLAR PANNELS
A permanent and no fuss solution, with a double channel aluminium frame and a tempered glass coating, these monocrystalline panels are designed with rugged terrain in mind, and can withstand harsh conditions and extreme weather.


POWER WITH PORTABILITY
PORTABLE FOLDING PANNELS
Ultra-lightweight solution, prioritizing ease of use, value and flexibility. With adjustable legs, they can be angled towards the sun and conveniently moved to make the most of patchy sunlight.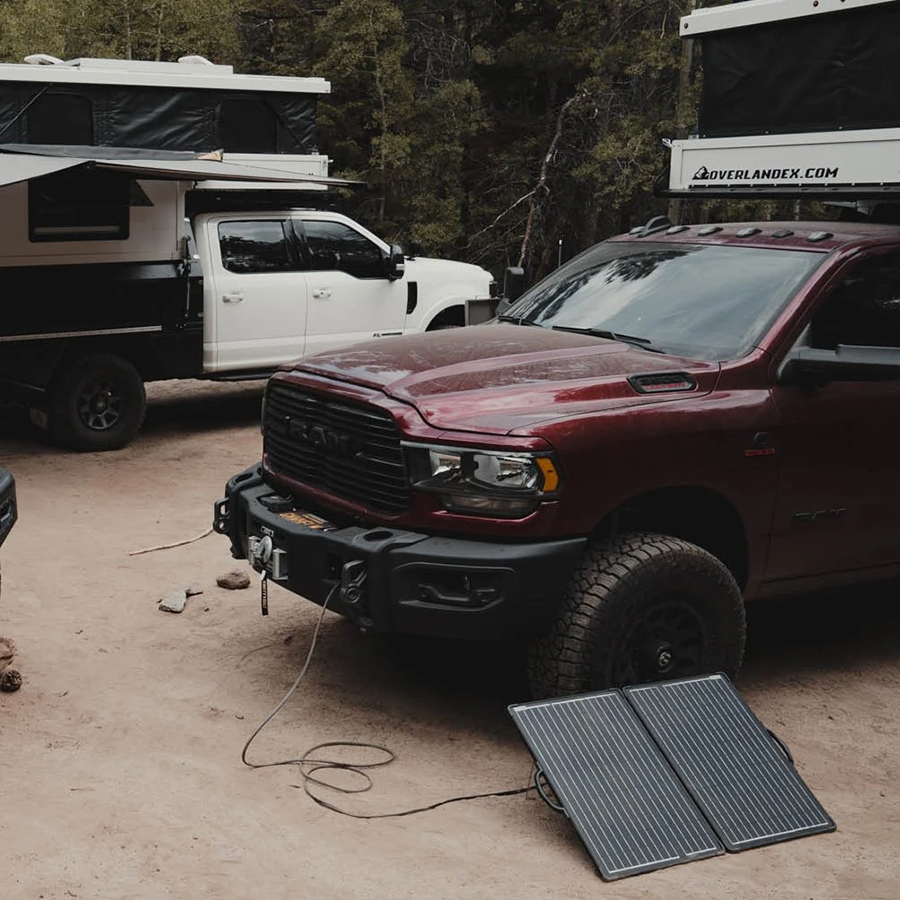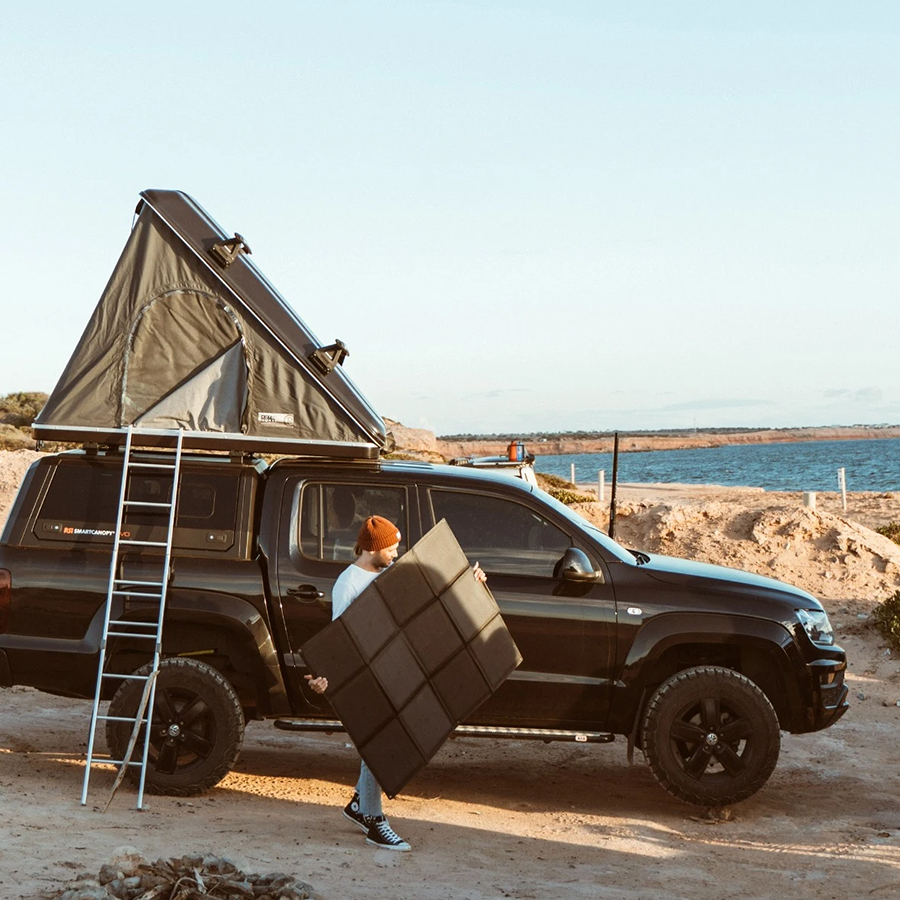 POWERING VANLIFE - HOW MUCH SOLAR DO I NEED TO LIVE OFF GRID?
For many people, vanlife means a sense of freedom, of escaping the city and confines of daily life and following the road as far as it can take them, then further again. Because of this, for many van owners, they want to be able to power all the comforts of home while getting as far off grid as possible.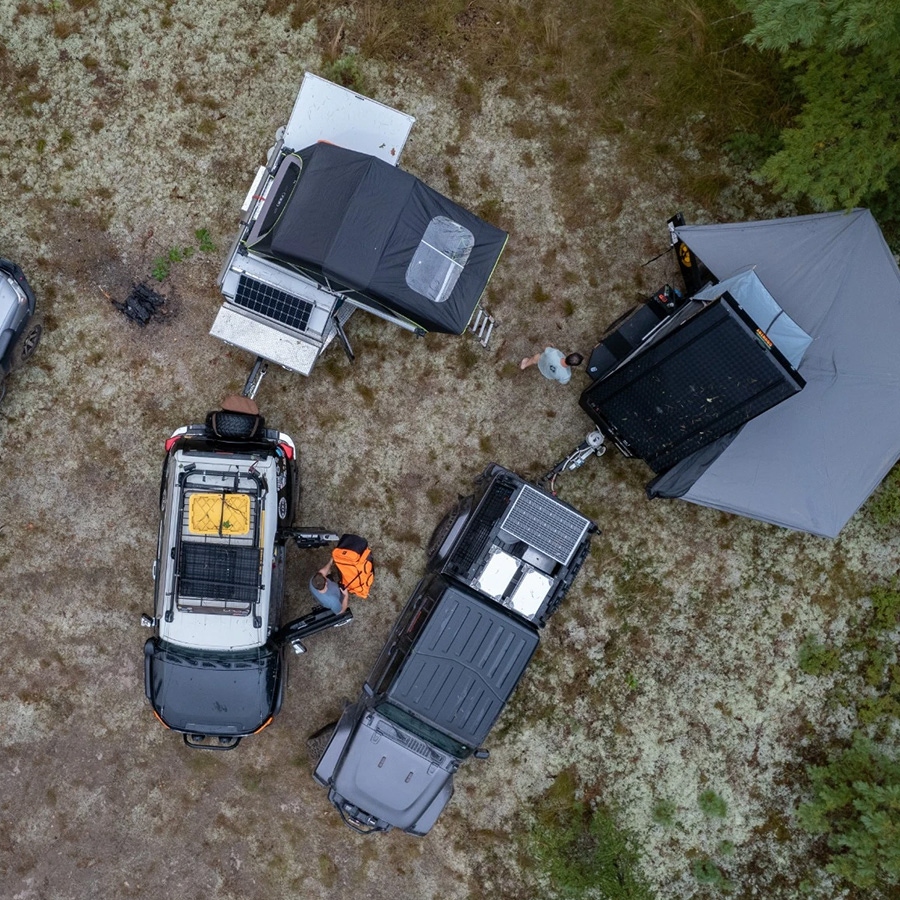 12V SYSTEMS FOR EXTENDED OVERLAND TRAVEL
We all love a camping trip, whether it's getting away for the weekend with the family or testing your truck out on some tough 4WD tracks. But sometimes a quick camping trip is not enough, and to truly get off grid you're going to need a reliable 12V setup.