WHO IS MOUNTANSTATE OVERLAND?
Mountain State Overland is a YouTube adventure travel video series that documents private team expeditions while offering private overland tours and vehicle rentals. Since its inception in the "Mountain State" (West Virginia USA) in 2013, this team of explorers have captured motion and still images that recount nearly 100,000 miles of vehicle-based adventures.
HOW DID YOU START?
We've been car camping in the woods since we were kids. Then as a teenager, that's what we did on the weekends. We started filming self-documented adventures on dual sport motorcycles after 2010 and we made the transition to 4WD in late 2013.
TELL US ABOUT YOUR RIG?
We have a 2020 Toyota Tacoma and a 2015 Toyota 4Runner. The Tacoma is our lead guide and expedition vehicle and the 4Runner is our rental unit. Both trucks are equipped with sleeping accommodations, lifts, awnings, storage solutions and power management systems.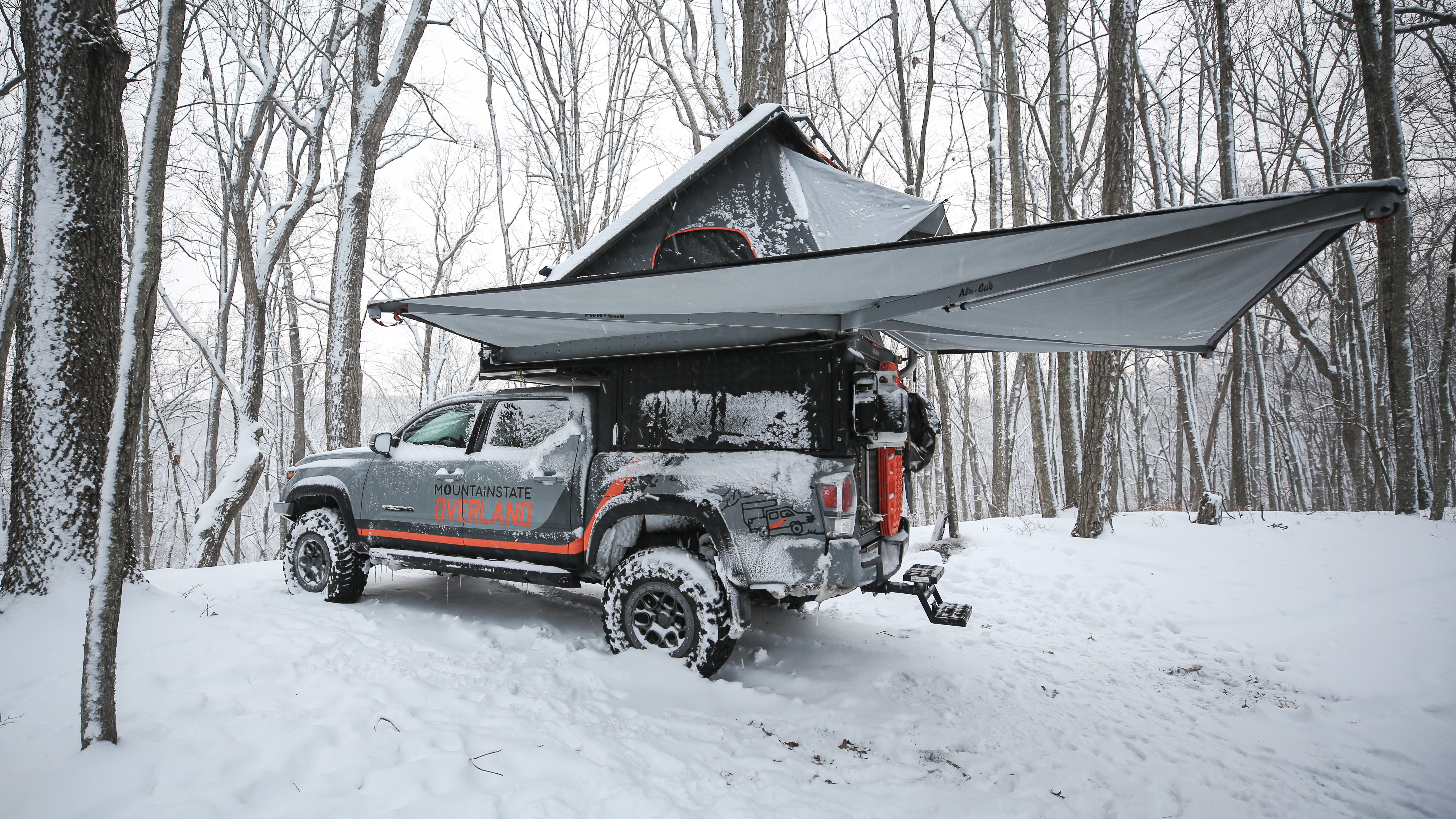 WHAT HAS BEEN YOUR FAVORITE TRIP SO FAR?
New Burnswick, Canada for 2 weeks during peak season Fall.
WHAT ARE THE TOP 3 THINGS YOU CAN'T GO ON THE ROAD WITHOUT?
Bluetooth Waterproof Speaker, Satellite Communications and Flip Flops.
WHAT REDARC PRODUCTS DO YOU HAVE ON-BOARD AND HOW HAVE THEY MADE TRAVEL EASIER FOR YOU?
We have a BCDC In-Vehicle Battery Charger and it has been integral in keeping our secondary battery charged while on the road or stationary long-term at camp.
WHAT'S NEXT FOR MOUNTANSTATE OVERLAND?
We're making our way across the US. Each year we log as many miles as we can on the Trans-America Trail and document the adventure for our YouTube fans. Although we're not in a rush to complete it as quick as possible, it gives our team members something to look forward to each year. Eventually, our kids will be driving us to the next leg LOL
WHAT WOULD BE YOUR ADVICE FOR SOMEONE WANTING TO GET INTO THE ADVENTURE LIFESTYLE?
Go with what you have first and build a wish list. Categorize your list and assign priorities. If you don't, you'll overwhelm yourself. And before you dive into source existing routes people have available online, take a shot at mapping your own adventure. Use Google Maps and pick two destinations. Connect these points with the windiest back roads you can find, then hit the road. You'll be surprised what you find!