WHO IS OVERLAND BOUND?
Overland Bound HQ is in the SF Bay Area, and it includes myself and my wife, Corrie.
HOW DID YOU START?
Overland Bound had its humble beginnings in 2010 as a blog where I shared my journey building out and exploring in my Land Cruiser. A series of life changing events led me to seek solace in the outdoors, and I feel strongly that overlanding saved my life. I created Overland Bound as a way to share information, inspire others, and help folks expand their worldview by going down roads less traveled.
TELL US ABOUT YOUR RIG?
After many months of research, I found a used 1996 FZJ80 Land Cruiser with less than 100K miles on it. I chose it for its off-road capabilities, its reputation for going the distance, and its engineering. I like to wrench on vehicles, and the LC still gives me opportunities to get under the hood. We added lift, mud terrains, Gobi rack, awning, privacy shelter, front ARB bumper, tire swing out and sliders, and a custom build drawer system. There's more. How much time do you have?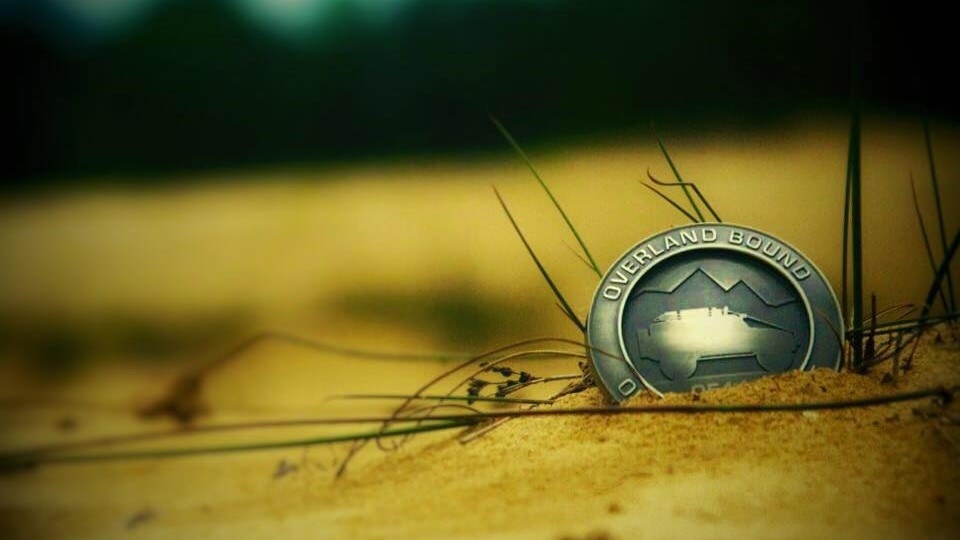 WHAT HAS BEEN YOUR FAVORITE TRIP SO FAR?
We drove from the SF Bay Area to the tip of Cabo San Lucas and back. We took our time, spent plenty of days on the beach staring at the ocean, and got to experience some absolutely gorgeous and unique towns along the way.
WHAT ARE THE TOP 3 THINGS YOU CAN'T GO ON THE ROAD WITHOUT?
We have all the safety and recovery gear covered with the truck, so we'll focus on the "fun" stuff!
1. We recently installed a permanent drawer fridge, and it's been a game changer. I can't imagine going back to a cooler.
2. Coffee. A jet boil, coffee beans and a good attitude will get you pretty far in life.
3. "Emergency Rations". When I was a kid my Dad would keep a small bag of gummy bears in the glove box and give them out to me and my siblings when we went out camping. It's a tradition I've passed on to my kids, and it still gives me joy.
WHAT REDARC PRODUCTS DO YOU HAVE ON-BOARD AND HOW HAVE THEY MADE TRAVEL EASIER FOR YOU?
We are loaded up with the RedVision Manager30 Kit and the 190W Solar Blanket with Sunpower Cells. It is phenomenal to know exactly where the power is flowing in and out of the truck. The level of control is mind blowing. Our confidence to venture off-grid for weeks at a time is through the roof.
WHAT'S NEXT FOR OVERLAND BOUND?
We'll be cruising around the US West quite a bit for the next few months to test out the new navigation software in our app Overland Bound One. We are super excited to bring the Expedition features to life. We have a few big ticket items for the 80… New suspension, new custom built kitchen, and most importantly, a new center console to house our Manager30 and the RedVision TVMS.
WHAT WOULD BE YOUR ADVICE FOR SOMEONE WANTING TO GET INTO THE ADVENTURE LIFESTYLE?
Don't wait until you "have it all figured out" to start traveling. Spoiler Alert: You will never have it all figured out. Six years of living on the road and we still don't have it all figured out. The best way to figure it out is through experience, and you only get that from getting out there!