Whether you're making your way to your favourite campsite or your own secluded spot on the map, getting there is all about knowing your stuff and trusting your gear. Self-reliance starts with gaining some know-how and gives you the freedom to go off-grid and stay there.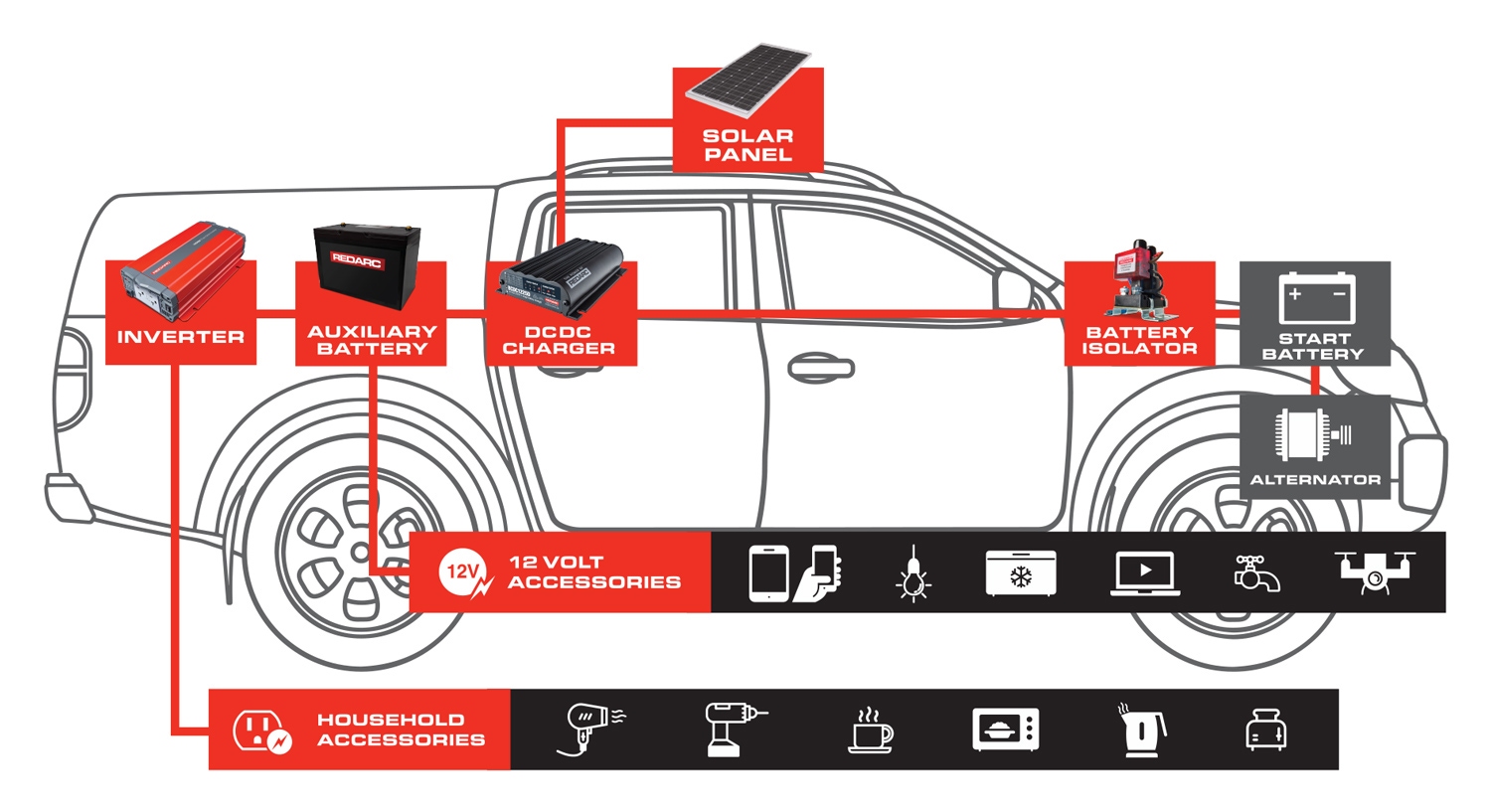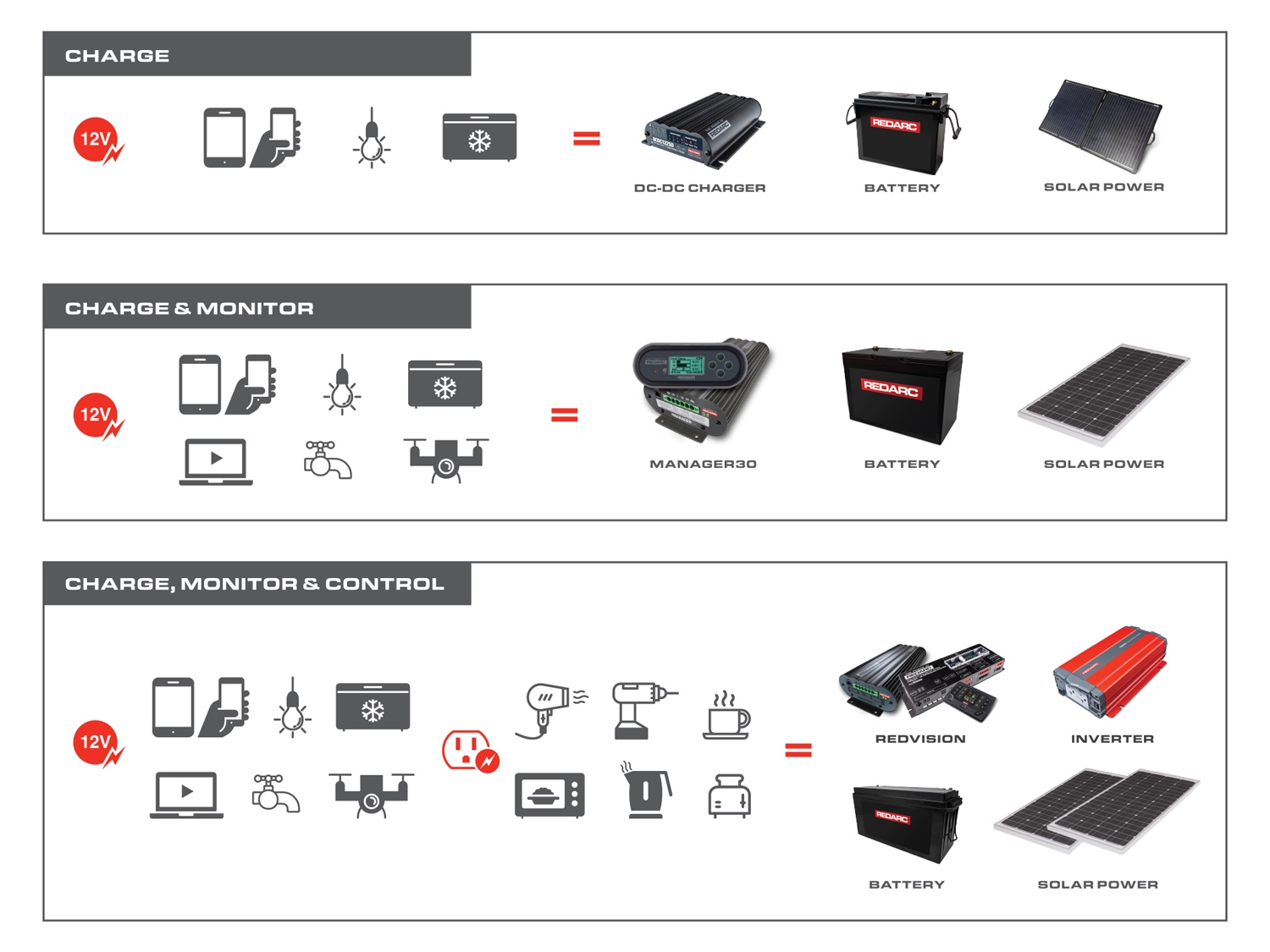 SOLAR PANELS & BLANKETS
Harness the full power of the sun with REDARC's Solar range – a full spectrum of 12-volt fixed and folding panels, solar blankets. Rugged, lightweight products that integrate with our dual-battery charging systems you can easily tailor to your off-grid needs. It's free, unlimited, virtually unbreakable solar power for days of uninterrupted adventure.
SBI RANGE:
GIVE MORE POWER TO YOUR WINCH WITH A SIMPLE DUAL BATTERY SYSTEM
Do you have a winch? Or want to jump start your truck from the auxiliary battery? You need a REDARC Smart Battery Isolator (SBI). The easy add-on to your rig to create a solid connection between your batteries and avoid battery anxiety
BCDC RANGE:
BEST BATTERY CHARGER FOR OFF-GRID POWER
Any dual battery system's best friend: charges any auxiliary battery (via DC & Solar) for your week in Baja or weekend trip. A must when using a 12V fridge. Available in 25, 40 and 50 amps, with install accessories.
MANAGER30:
STAY IN CONTROL OF YOUR POWER ON & OFF-GRID + LIVE BATTERY VITALS
For the more serious Overlander, for extensive off-grid travel. The Manager30 makes 12V power easy and does it all. Charges auxiliary batteries 3 ways (DC, AC, Solar), and gives you battery vitals & data anytime with the remote screen.
REDVISION VEHICLE MANAGEMENT SYSTEM:
ULTIMATE CONTROL AND MONITORING
Want it all? RedVision controls and monitors your entire rig: control all accessories from your smartphone, get battery vitals with the Manager30, monitor water levels, temperature etc. Easy to install and easy to use.