What does Solar Ready mean?
Solar ready is the ability to convert solar energy into storable, useable power.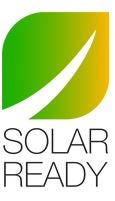 More specifically, products that are solar ready are equipped with internal solar regulation, allowing them to be utilized in-conjunction with unregulated solar power in order to supply a regulated charge for the purposes of charging an auxiliary battery.
This process enables the secondary battery in a dual battery setup to receive charge to be utilized for powering on-board devices and 12v accessories without the need to connect to mains power or run the vehicle.
Solar ready is available as standard in REDARC's dual input DC to DC in-vehicle battery charger range and Manager30 battery management systems.