WHO IS RIG TALK?
We are a social based off-road community. Focused on connecting likeminded individuals from all walks of life & different backgrounds. It doesn't matter what you drive, all builds are welcome & we continuously invite new people out to the scene.
HOW DID YOU START?
I spent most of my time packing into the backcountry with my gear on my back. In 2016 I had a change in my life that made it to where I needed to care for my two elderly dogs full time. I started researching options that would allow me to continue to fuel my passion to be in remote locations while being able to safely bring my dogs along on the adventure. With so much public land available in the western United States (estimated 486,421,156 acres) Overland vehicle adventure was the perfect option.
TELL US ABOUT YOUR RIG?
I had one of the most built 4runners, but I wanted more power and space. The goal of this build was an all-season camper, suited for cold winters/hot summers, and the quickest possible setup/breakdown. I think & feel I've accomplished that to the maximum. I am able to leave on a trip in 5 minutes after just packing the fridge. This has a full camper build out with Goose Gear drawers, the first ever Alucabin, fireplace, 13 gallon water tank, solar panels, you name it, we did it!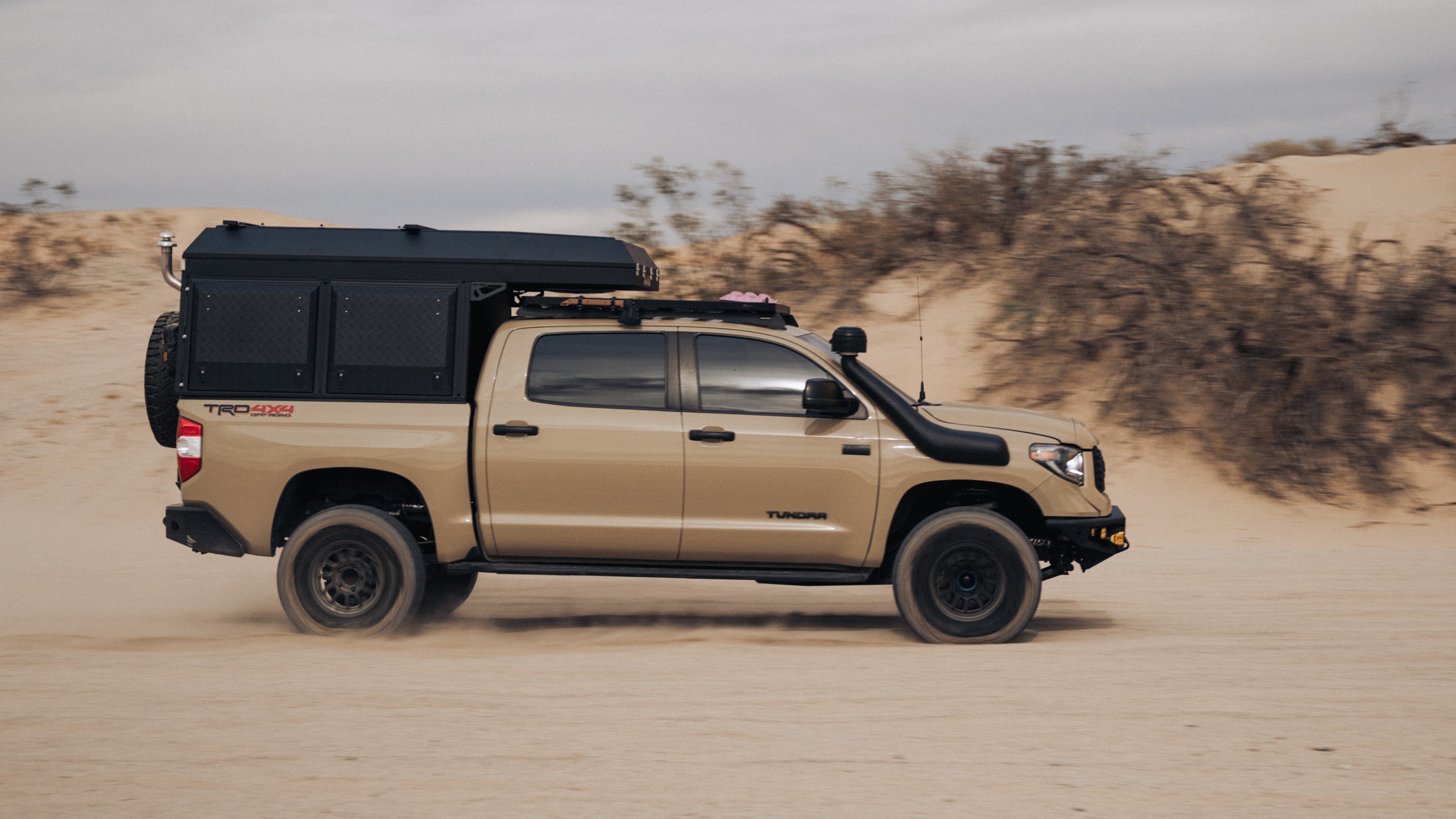 WHAT HAS BEEN YOUR FAVORITE TRIP SO FAR?
We took a 9 day road trip through AZ & UT visiting some of the most beautiful places on Earth including Sedona, Grand Canyon, ZIon & Horseshoe bend.
WHAT ARE THE TOP 3 THINGS YOU CAN'T GO ON THE ROAD WITHOUT?
My van is basically a 4x4 micro house. The three top things that I built into it that were very important to me were my on board power system to power all my devices and built in accessories, my undermount propane tank that supplies propane to my cooking and heating system, and the third is my heating system which utilizes the propane and power from my power system.
WHAT REDARC PRODUCTS DO YOU HAVE ON-BOARD AND HOW HAVE THEY MADE TRAVEL EASIER FOR YOU?
RedVision Manager30 system. It really is the highlight of the build. All my needs when it comes to power at the click of a small screen; my fridge, my scene lights, my USB and 12v outlets, reading lights, thermometer etc... You name it and I can control it with REDARC. It has been a dream.
WHAT'S NEXT FOR RIG TALK?
For us, it's at the point now where we just enjoy. The truck has been in the shop for so long getting dialled in, we want to really enjoy and reap the benefits. She will go back in for a hot water heater, possibly some long travel but that's it, I know it sounds funny but the build is actually "DONE." See you at the upcoming Overland Expos.
WHAT WOULD BE YOUR ADVICE FOR SOMEONE WANTING TO GET INTO THE ADVENTURE LIFESTYLE?
An honest and probably unpopular opinion.... Get off social media. I've seen so many people want to build their entire trucks before they get outside and enjoy the outdoors. You don't need a rooftop tent, you don't need a front and rear bumper, and all the fancy stuff when you are just getting into it. Go on a trip, learn what you need and what you don't. Just get out there with a ground tent and enjoy it all.