Dual battery systems for Recreational Vehicles
ESCAPE THE CROWDS AND RV PARKS. GO OFF-GRID.
There's nothing more liberating than roaming the unknown — the places where roads aren't actually roads, and the horizon has no end. To go off the grid, you've got to be on your game. You have to be prepared for every possibility, and your gear can't let you down.
REDARC is here to power your adventure, from coast to coast, no matter what lies between, with rugged, Outback-tested battery chargers, battery management systems and customizable vehicle management allowing you to control every device from one central pad or your cell phone. Get the information you need on how to rig up and load out to be fully prepared for off-grid life.
Whether you're making your way to your favourite campsite or your own secluded spot on the map, getting there is all about knowing your stuff and trusting your gear. Self-reliance starts with gaining some know-how and gives you the freedom to go off-grid and stay there.
HOW CAN REDARC MAKE RV POWER BETTER?
Has your travel dream ever been held back by how long you can escape for? That's no longer the issue with onboard power systems for RVs by REDARC.
We have a range of basic setups, and fully integrated systems, that suit any budget, travel style or vehicle type. Our products are designed to charge your auxiliary batteries when you travel, or capture the power of the sun when you're setup at camp, allowing you to travel further and stay longer. Take all the food and drink you want, with a 12v fridge and a dual battery system the only thing that stands in your way of truly remote travel is your thirst for adventure.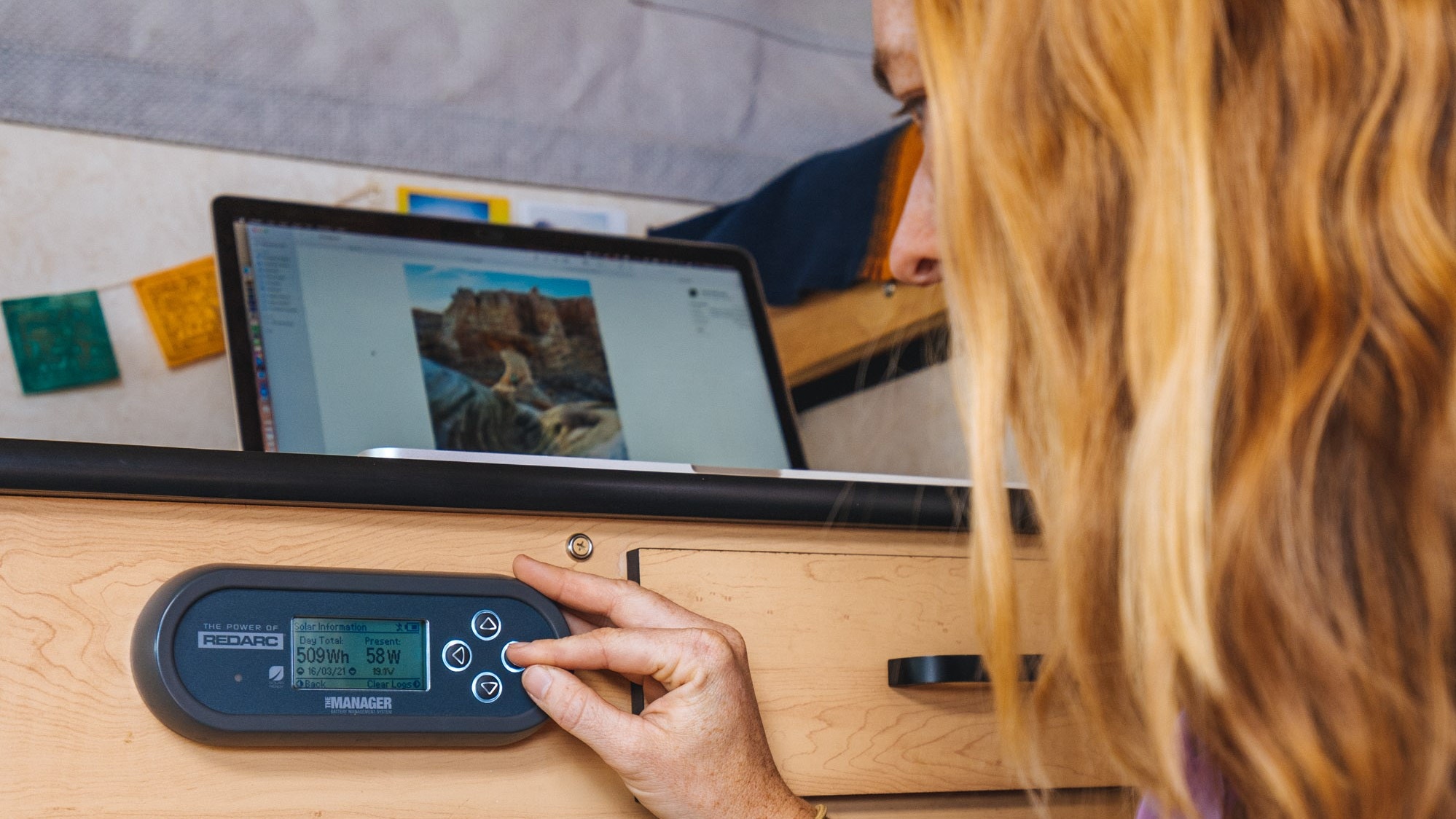 MANAGER30:
STAY IN CONTROL OF YOUR POWER ON & OFF-GRID + LIVE BATTERY VITALS
For the more serious Overlander, for extensive off-grid travel. The Manager30 makes 12V power easy and does it all. Charges auxiliary batteries 3 ways (DC, AC, Solar), and gives you battery vitals & data anytime with the remote screen.
REDVISION VEHICLE MANAGEMENT SYSTEM:
ULTIMATE CONTROL AND MONITORING
Want it all? RedVision controls and monitors your entire rig: control all accessories from your smartphone, get battery vitals with the Manager30, monitor water levels, temperature etc. Easy to install and easy to use.
INVERTERS
TAKE HOME ON THE ROAD WITH PURE SINE CHARGE
The beauty of fitting out your RV is that you not only have room to breathe, you also have space to store as many of your creature comforts from home. Take your kettle, toaster, hair dryer and chargers with you for a true off-grid experience.
SOLAR PANELS & BLANKETS
Harness the full power of the sun with REDARC's Solar range – a full spectrum of 12-volt fixed and folding panels, solar blankets. Rugged, lightweight products that integrate with our dual-battery charging systems you can easily tailor to your off-grid needs. It's free, unlimited, virtually unbreakable solar power for days of uninterrupted adventure.and 50 amps, with install accessories.
# LEARN HOW TO GET OUT AND STAY OUT.
We know better than anyone that there is so much that goes into RV upgrades and remote travel. And that's why REDARC are here to help.