WHO IS SCOTT ADAMSON?
My name is Scott Adamson. I'm from Winnipeg in Manitoba, Canada and I travel around in my van with my rescue dog Ellie. If you check out my Instagram, she's basically the star of the page. Everyone follows me for pictures of her. It doesn't hurt my feelings though, I'm well aware she's much cuter than me.
HOW DID YOU START?
I got started in the nomadic van life about six years ago now. The thing that got me into it was that I was looking for a way to spend more time doing the things I liked doing. I always felt like it was work, work, work and then I'd plan a vacation, which was never long enough, and then it was back to work. At that time, van life was just getting started. Ultimately my goal was to spend more time in the places that allowed me to do the things I loved doing. I wanted to spend more time in the mountains so I could snowboard and more time on the coast so I could surf.
TELL US ABOUT YOUR RIG?
We're currently on our fourth rig since getting back on the road. All were in an effort to find the right thing for the way we travel and our work. Thankfully, this one is here to stay! We live and travel out of a 2020 Toyota Tundra with a Norwalk Flatbed and Four Wheel Camper. Our home on wheels is powered by a REDARC Solar System and a Manager30 paired with two 100AH Battle Born Batteries. We have a snorkel, high clearance front bumper, light bar, winch, air compressor, rear locker… you know, everything you need to get in trouble, and then back out of it! ;) We picked this rig because it has plenty of space of all our gear for surfing, fishing, hiking, and rock climbing while also being comfortable for work. Work funds our continuous travels, so we were sure to build a rig that also made for a great office.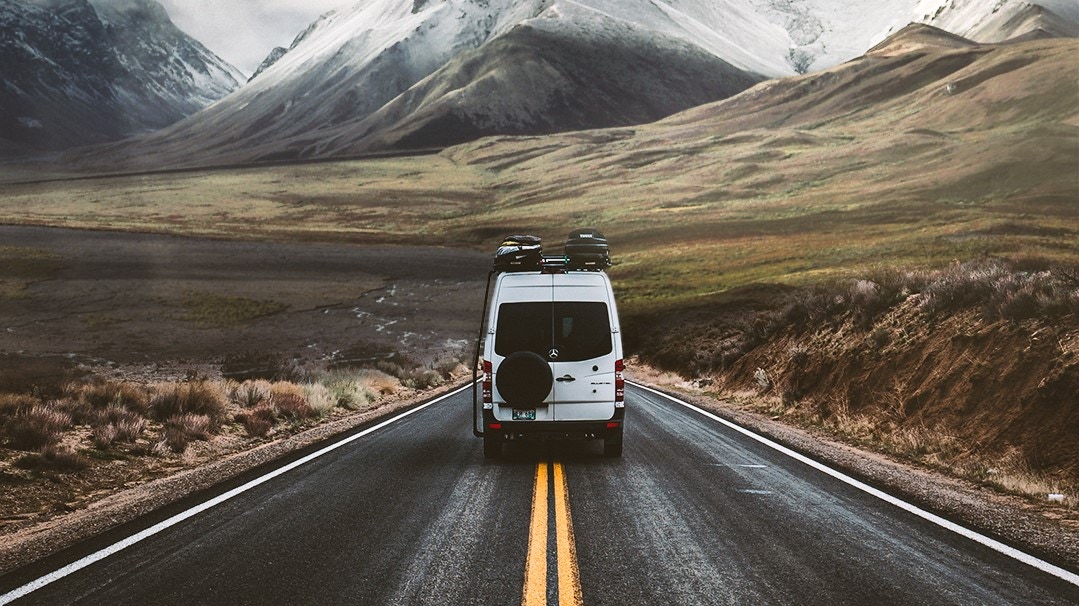 WHAT HAS BEEN YOUR FAVORITE TRIP SO FAR?
My favourite trip so far has to be a mountain biking trip I took with a buddy. We went up through Northern Canada, Alaska and even made it to the Arctic Ocean. Because it was a mountain biking trip, all the places that we stopped were places it would normally be easy to drive right past. This made it one of the most memorable trips I've done in a while. It's a trip you could do over and over and over, and it wouldn't really get tired of.
WHAT ARE THE TOP 3 THINGS YOU CAN'T GO ON THE ROAD WITHOUT?
Top things we can't live without on the road in no particular order:
1. Our camera & video gear. We love capturing the journey! Sometimes it's for work, but mostly we love having a camera in hand! It's our preferred method of creative expression.
2. Our REDARC Solar Panels. Power is always a priority of ours to be sure we can get our work done. We get most of our power from the sun and no one does it better than REDARC.
3. Our game box! We spend a lot of time far away from service and thus we play a lot of games. We have a small bin with a wide variety to be sure we have something for every mood. We carry regular cards, Monopoly (the card game, if you've never tried it, you are really missing out), Catan, Phaser 10, Uno, and Trivial Pursuit National Parks Edition.
WHAT REDARC PRODUCTS DO YOU HAVE ON-BOARD AND HOW HAVE THEY MADE TRAVEL EASIER FOR YOU?
In my first van I initially didn't have any REDARC products on board. I came across REDARC when I was looking for a better solution for a vehicle monitoring system. I found RedVision which checked all my boxes. I was looking at a few systems but the kicker was that I could control the whole system with RedVision whereas a lot of the other systems I looked at were purely display. At the time REDARC was the best and only solution I could find. Dealing with the REDARC team has also been amazing. Every question I had they answered right away. On top of the RedVision, I am using REDARC solar, The Manager30, and a 50A DC to DC charger. All round it makes the wiring of the vehicle way simpler, there's less thinking and less components you have to hook up.
WHAT'S NEXT FOR SCOTT ADAMSON?
I've got to finish the van, with COVID it's been a slow process but it's getting close. So I want to get the van finished and get the videos up on the YouTube channel. Then I'd like to do another mountain biking trip in September, up in northern BC in Canada. I don't really have any plans after that. It's hard to make plans with the state of the world right now, with everything constantly changing. So I'll see how things go from there. I'm sure I'll fit something in in the summer but we'll see.
WHAT WOULD BE YOUR ADVICE FOR SOMEONE WANTING TO GET INTO THE ADVENTURE LIFESTYLE?
Don't wait until you "have it all figured out" to start traveling. Spoiler Alert: You will never have it all figured out. Six years of living on the road and we still don't have it all figured out. The best way to figure it out is through experience, and you only get that from getting out there!