Best brake controller for towing
STRAY OFF THE PATH AND DISCOVER THE BEST CAMPING SPOTS
Is your brake controller off-road capable? Don't be held captive to RV parks and overcrowded camp spots that are only available off the tarmac. A REDARC Tow-Pro Elite brake controller let's you control your trailer in on-road and off-road situations so you can discover the best spots to go explore.
CAMPER TRAILER POWER MADE BETTER WITH REDARC
Has your travel dream ever been held back by how long you can escape for? That's no longer the issue with onboard power systems for travel trailers by REDARC.
We have a range of basic setups, and fully integrated systems, that suit any budget, travel style or vehicle type. Our products are designed to charge your auxiliary batteries when you travel, or capture the power of the sun when you're setup at camp, allowing you to travel further and stay longer. Take all the food and drink you want, with a 12v fridge and a dual battery system the only thing that stands in your way of truly remote travel is your thirst for adventure.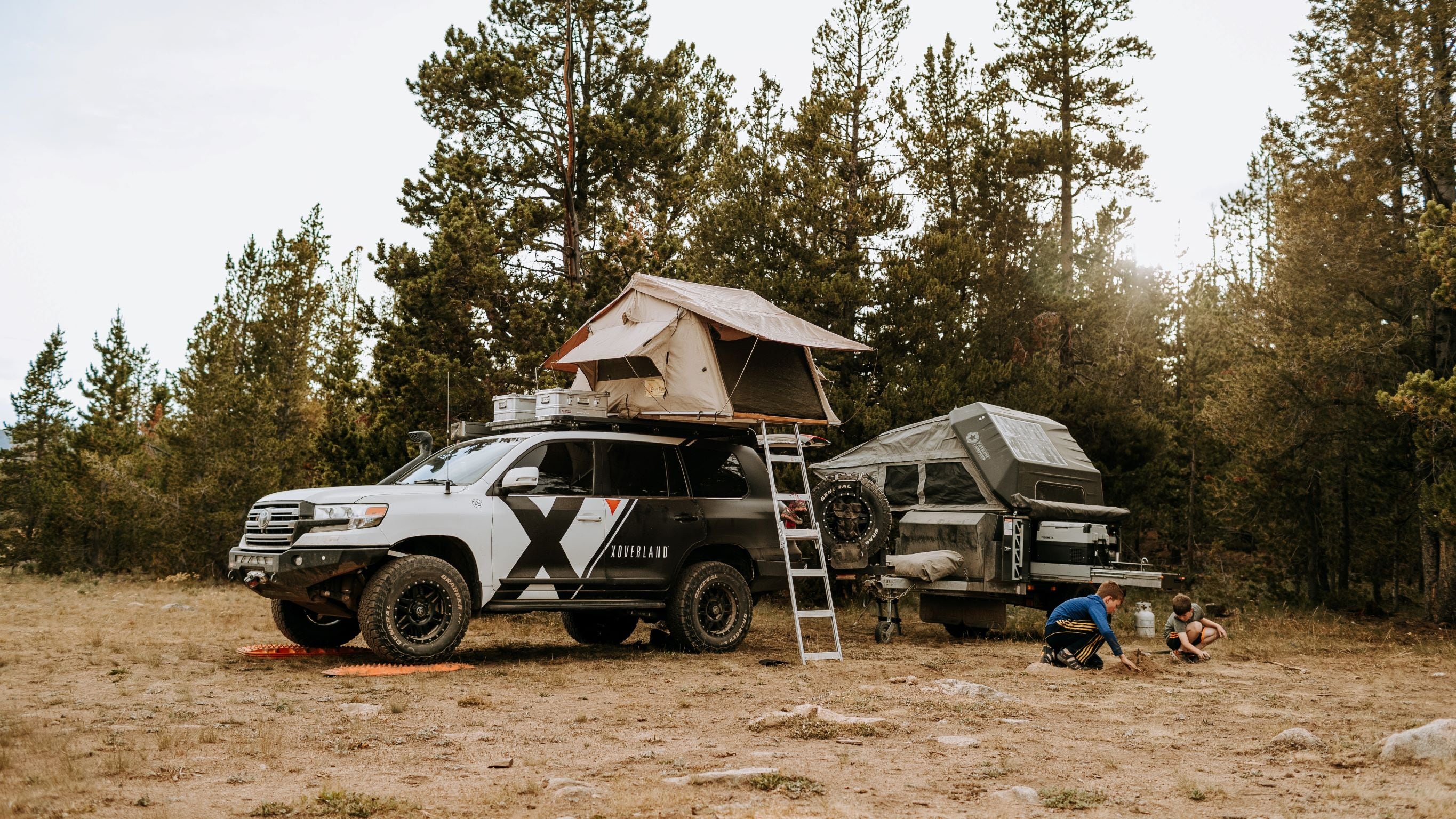 BRAKE CONTROLLER
TAKE THE TERRAIN WITH OFF-GRID TOWING MADE EASY
Choose the only off-road brake controller so you can stay in-control of your trailer at all times. Perfect for highway hauling or manual control when you're on unsettled ground, there's no brake controller quite like the Tow-Pro Elite.
REDVISION VEHICLE MANAGEMENT SYSTEM:
ULTIMATE CONTROL AND MONITORING
Want it all? RedVision controls and monitors your entire rig: control all accessories from your smartphone, get battery vitals with the Manager30, monitor water levels, temperature etc. Easy to install and easy to use.
SOLAR PANELS & BLANKETS
Harness the full power of the sun with REDARC's Solar range – a full spectrum of 12-volt fixed and folding panels, solar blankets. Rugged, lightweight products that integrate with our dual-battery charging systems you can easily tailor to your off-grid needs. It's free, unlimited, virtually unbreakable solar power for days of uninterrupted adventure.and 50 amps, with install accessories.
# LEARN HOW TO GET OUT AND STAY OUT.
FInding out how to take your boat power and battery setup to the next level can be tough. That's why REDARC are here to help.