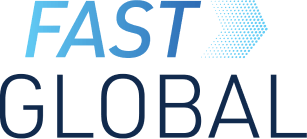 REDARC is thrilled to be ranked #32 out of 50 finalists in the 2023 Australian Financial Review (AFR) Fast Global list. This recognition reflects REDARC's significant international growth and the company's ability to make a substantial impact on the global stage.
The AFR Fast Global list identifies and celebrates the fastest growing Australian companies that have successfully expanded their operations and influence beyond national borders. The rankings are based on the companies' international growth over the past three years, acknowledging their ability to thrive in global markets.
Securing the #32 position is a testament to REDARC's commitment to excellence, innovation, and international expansion. Our advanced electronics solutions have gained recognition and demand in markets around the world, allowing our customers to explore, work and live off-grid with confidence.
Speaking on the ranking REDARC's Chief Financial Officer, Chris Johnson said, "We're honoured to be ranked #32 on the AFR Fast Global list. This recognition is a testament to our team's hard work, dedication and the quality of our products.
"It showcases our successful expansion plans and validates the trust that customers worldwide place in REDARC."
The inclusion of REDARC on the 2023 Fast Global list further solidifies our commitment to pushing boundaries, expanding our global presence, and delivering unparalleled value to customers across borders. With a focus on innovation, reliability, and exceptional customer service, REDARC is excited to continue its international expansion.
Currently REDARC employs over 360 people worldwide, with staff located in Australia, Italy, New Zealand, Canada, and the United States. REDARC exports to four key regions: North America (USA, Canada, Mexico), UK & Europe, New Zealand, and Rest of World (including the Middle East, Southeast Asia, and South Africa). In 2022, REDARC products were shipped to over 50 countries worldwide.
As REDARC celebrates its achievement on the AFR Fast Global list, the company remains committed to innovation, reliability, and exceptional customer service. With a strong global presence and a dedicated team, REDARC is well-positioned to continue expanding its international reach and driving the industry forward.