What better way to extend your next trip than by adding proven REDARC power? Don't compromise on quality or experience, trust the experts in 12v power to get you there and back safely. Power important devices, run a fridge and explore as long as you like with REDARC dual battery chargers. Australian made and tested power solutions to suit any vehicle make or model.
WHAT'S A DUAL BATTERY SYSTEM?
By adding a dedicated second battery to your car, caravan or camper trailer, you're giving yourself more power to use the devices you love without the risk of running your main battery down to zero. Choosing a REDARC dual battery charger means you're able to keep that second battery topped up with power, so that your fridge, phone or camera can stay on for longer, allowing you to enjoy your trip without worry.
FLEXIBLE INSTALL OPTIONS
REDARC's range of battery chargers are built tough, so that you can install them anywhere you need to. Under the bonnet? No worries. Behind the back seat? You got it. In the back of a dual cab or tucked away in the boot? No sweat. We build our chargers so that they can survive extreme temperatures, dust, water and anything else you can throw at them.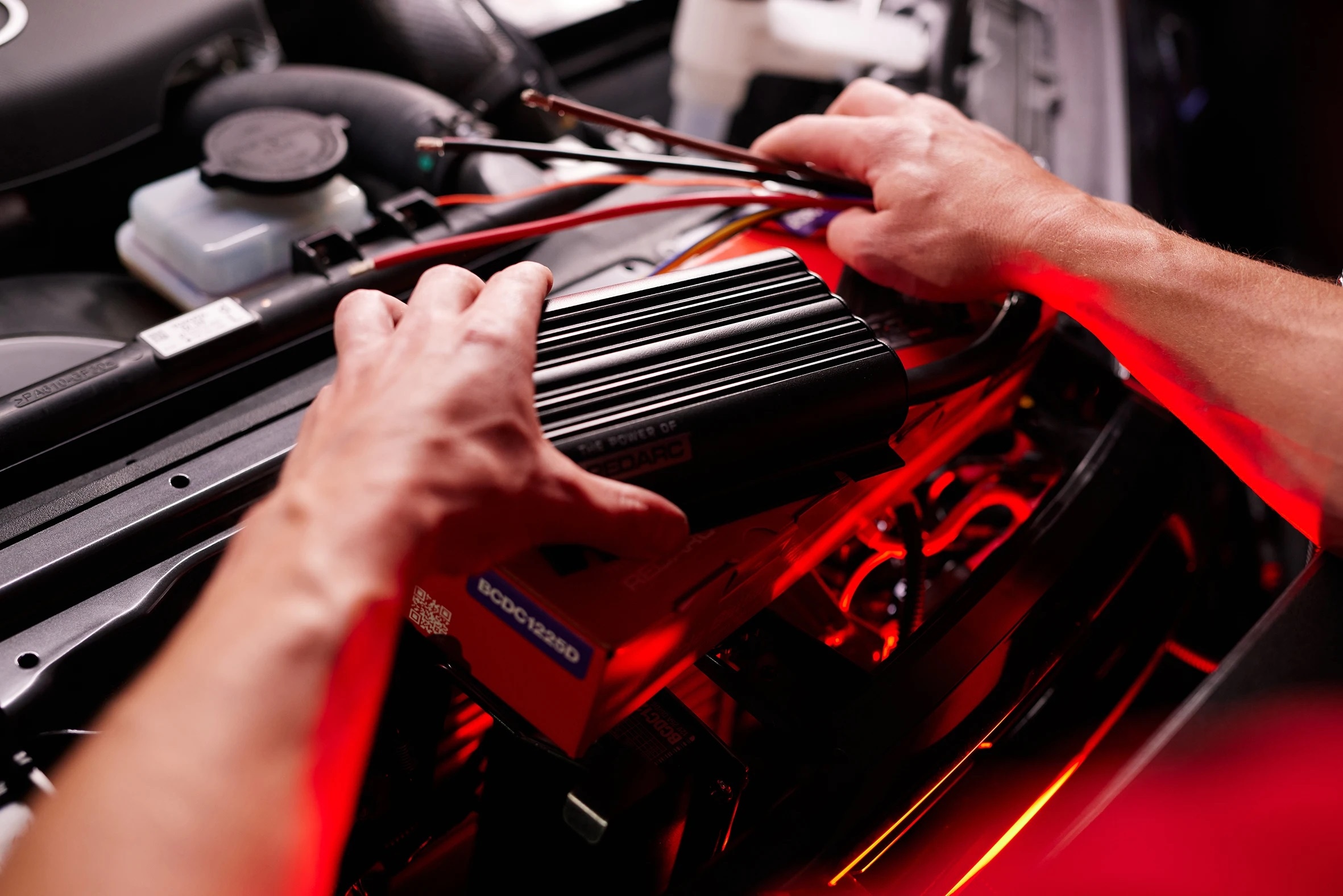 UNBEATABLE SUPPORT
Not only is a REDARC product built to the highest standards, we have a network of thousands of installers, stockists and technical experts across the country who can help you find the right product, install your gear or help get you out of trouble with market leading technical support.
NO LIMITS
Are you ready to tackle your own off-grid build? The experts in 4x4 power have custom built this Toyota Hilux to do anything and go anywhere powered by our Australian proof 12v gear.